GW: AoS Skirmish This Week on Warhammer Live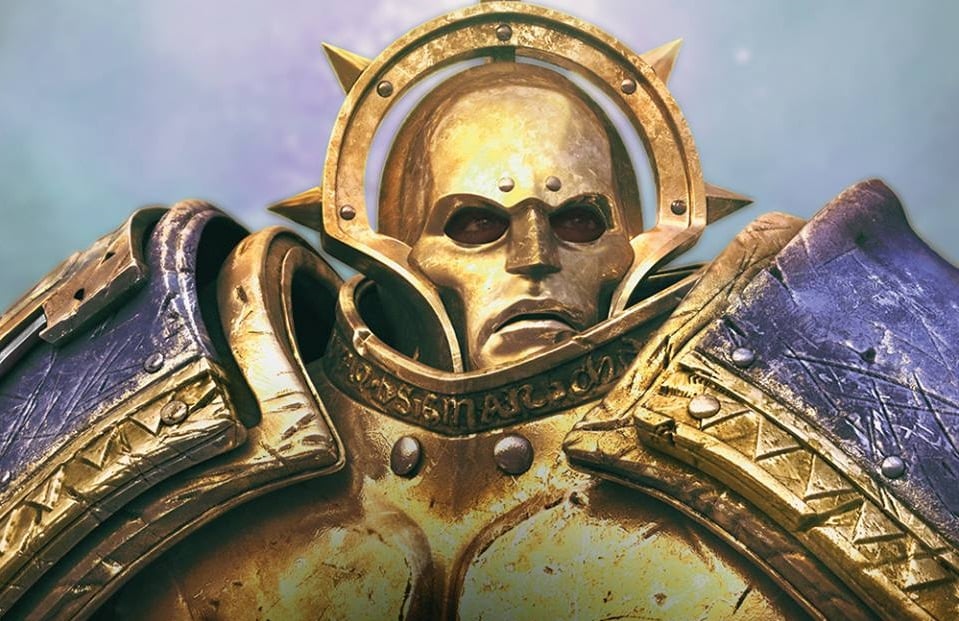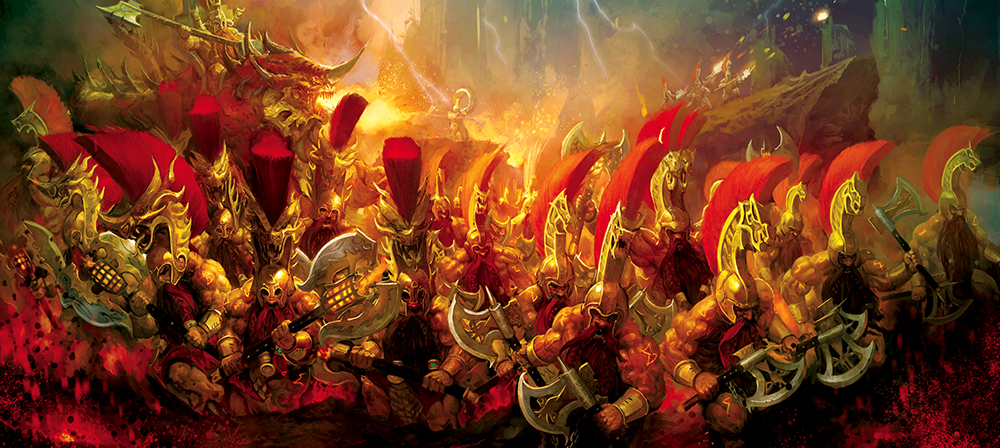 Games Workshop talks about the Warhammer Live schedule this week and teases some special guests!
If you're curious about what's up with Age of Sigmar's new Skirmish gaming/setting then you are going to want to check out their Twitch Channel this week starting tomorrow. Remember, it's free to watch live but if you want to watch it later or participate in the chat you've got to subscribe!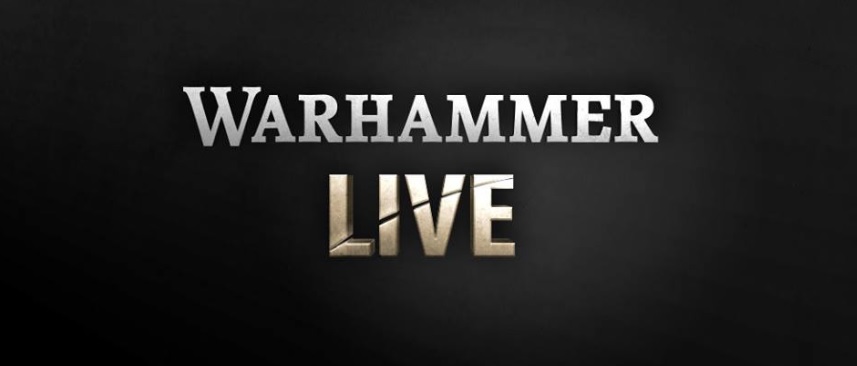 Wednesday (May 17, 2017)
AoS Game 1 – 14:00 (BST) – Ady Mac vs Pete Scholey: "These guys have duked it out twice in White Dwarf battle reports with one victory apiece. This will decide who gets to go home with bragging rights."
AoS Games 2 – 18:00 (BST) – Ben Johnson vs Sam "Bottle" Pearson: "The guys will be playing through a couple of scenarios from the new book (AoS Skirmish Supplement) with Ben commanding Flesh-eater Courts against Sam's Order army…"

Thursday (May 18th, 2017)
Inside the Studio – 14:30 (BST) – Alex Tuxford: "[Alex] will be talking about the setting for the new Warhammer Age of Sigmar Skirmish game, which just so happens to be set in Shadespire!"
Inside the Studio – 16:00 (BST) – Dan Harden: "Dan from White Dwarf in to talk about Battle Reports."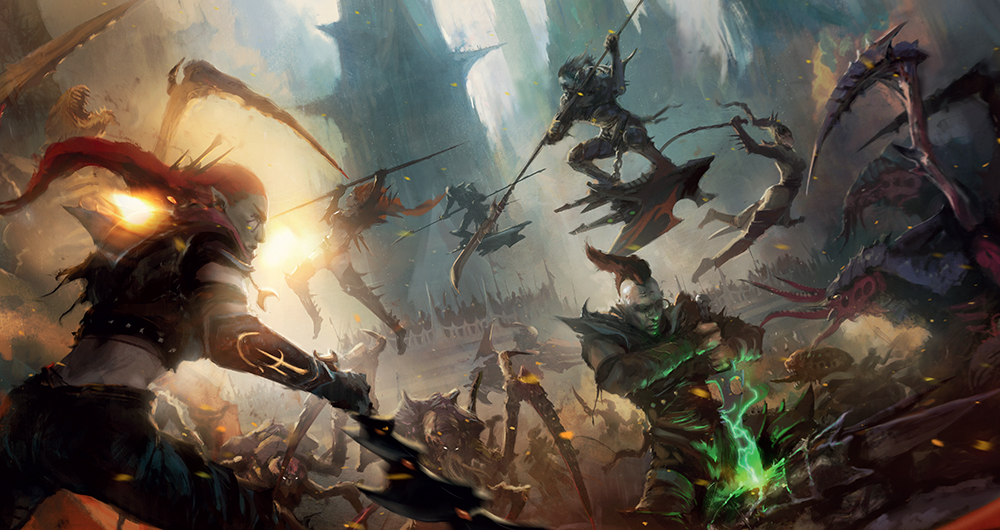 Friday (May 19th, 2017)
40K Game 1 – 14:00 (BST) – Harry Scarr vs Phil: "[Harry] will be using his Blood Angels against Phil's Tyranids…"
Subscribe to our newsletter!
Get Tabletop, RPG & Pop Culture news delivered directly to your inbox.
40K Game 1 – 14:00 (BST) – Harry Scarr vs Tom:"[Harry's] back for more at 18:00 using his Dark Eldar against's Tom's Grey Knights."
I'm setting an alarm for Wednesday…I want to figure out if AoS Skirmish is just the campaign stuff from the General's Handbook or something completely different!