GW: 40K 8th Edition Q&A Round 2 Live!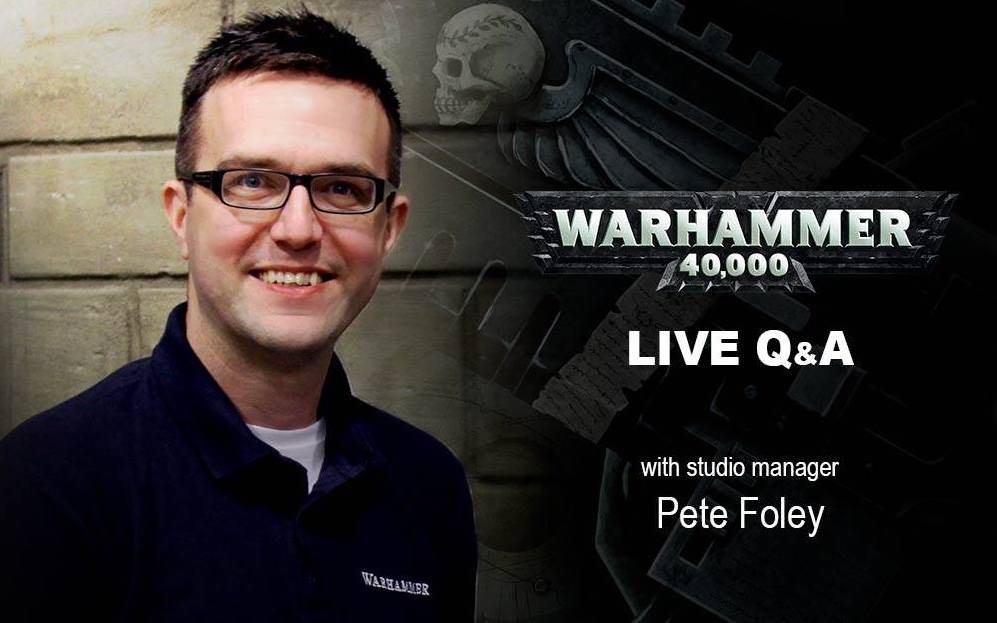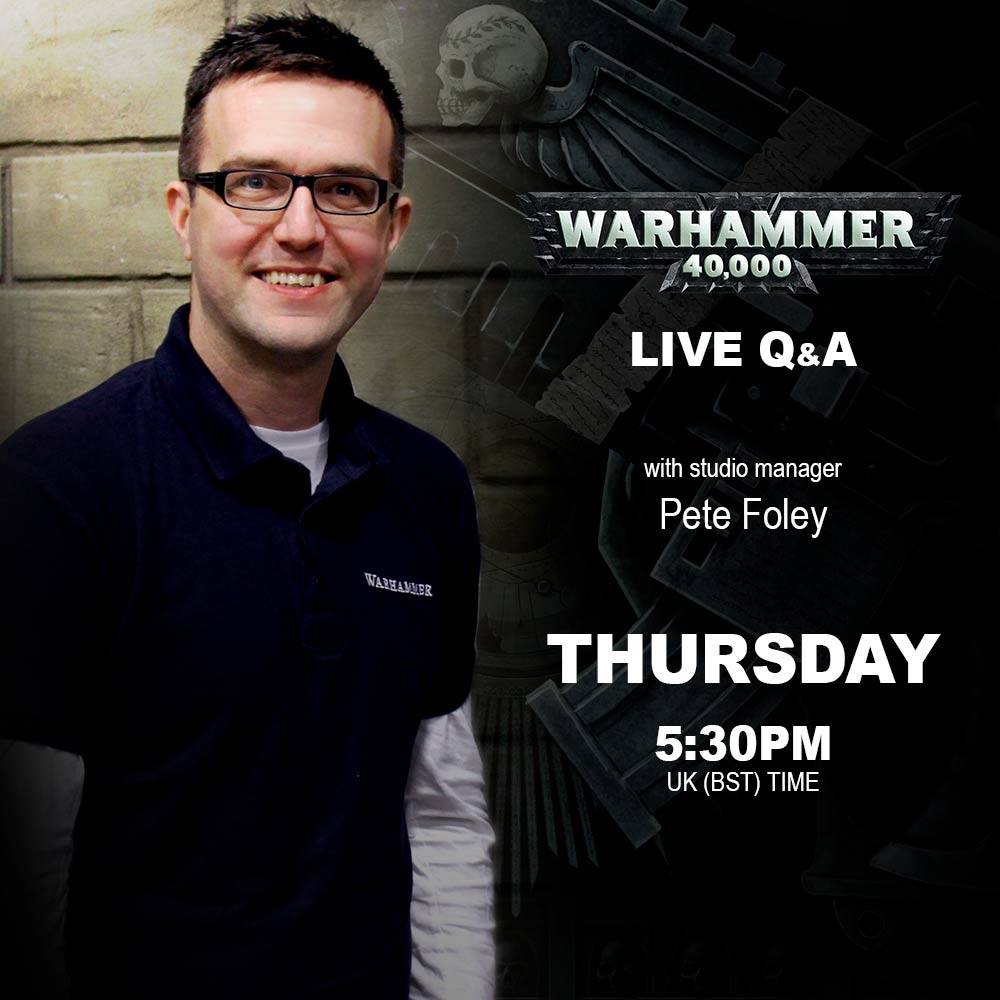 Games Workshop's Pete Foley is back with another Q&A session for 8th! Come see the show!
via Warhammer TV
By popular demand, we'll be running another live Q&A with the head of our studio on the upcoming new edition of Warhammer 40,000.

Pete will be talking about the new rules, changes in the setting and the future of the game. If you have any questions for him, post them in the comments below and we'll do our best to answer them.
We'll be watching this one closely! Stay tuned…
Missed the first one? Check it out HERE
Can't watch the video? Read the Recap from us HERE
Subscribe to our newsletter!
Get Tabletop, RPG & Pop Culture news delivered directly to your inbox.
What are you hoping they answer this time? Me – Just gimme a release date so I know when to uh…plan my vacation. Or is that a future cough developing.