Tabletop Crowdfunding Round-Up May 9th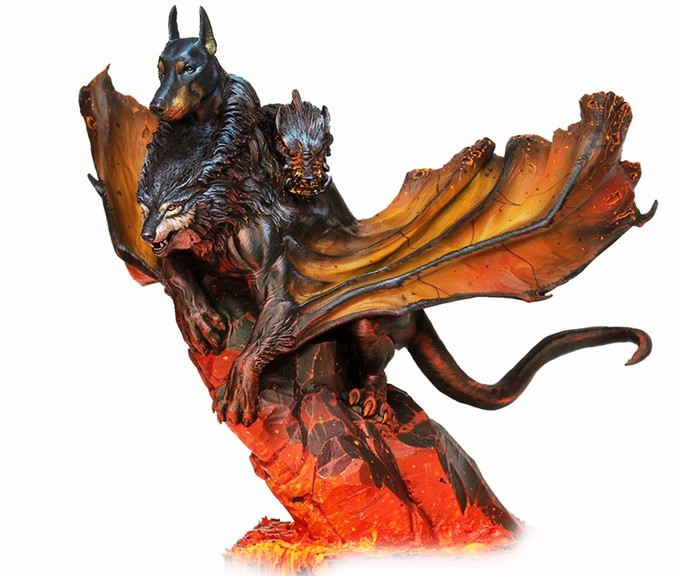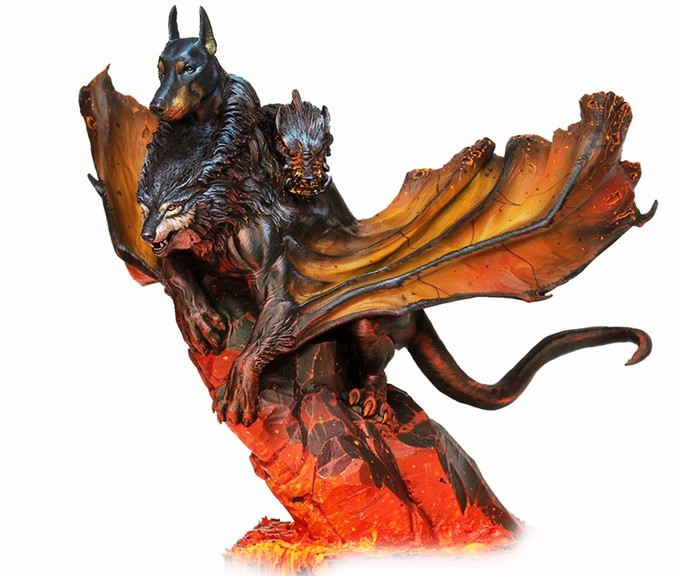 Brutal Barbarians, conniving kobolds, and misshapen monsters- Come check out this week's batch of Kickstarter highlights!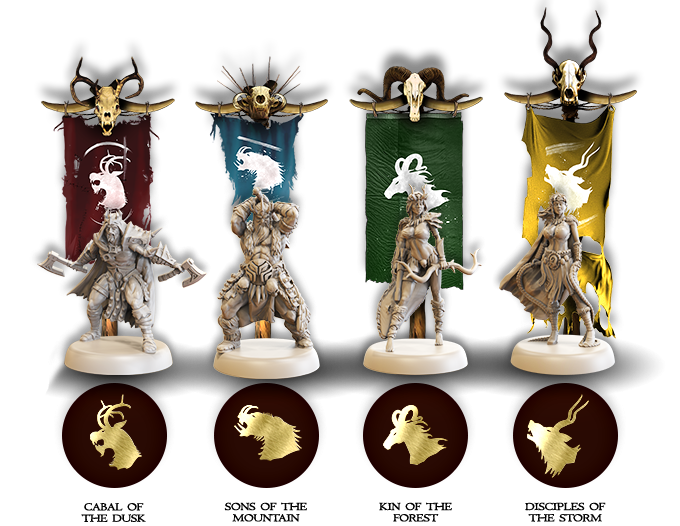 Pictured above: The Divine Comedy and Barbarians: The Invasion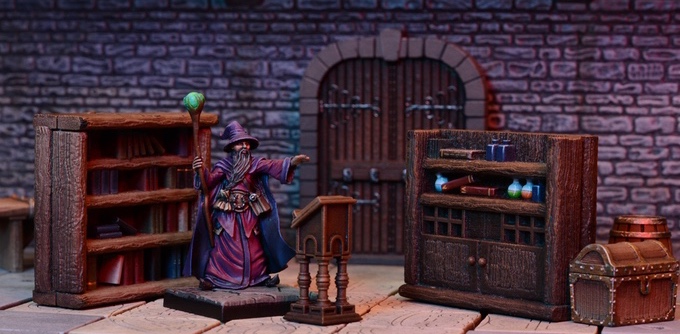 First up this week, I'd like to remind everyone that you still have time to pledge to Mantic's TerrainCrate campaign. Mantic has decided to expand their terrain line after seeing the popularity of the preassembled plastic dungeon scenery that came with their fantasy board game, Dungeon Saga. There are three crates to choose from, each of which is packed full of affordable scenery and terrain for your favorite RPGs and miniature games. Options include the Dungeon Crate, the Battlefield Crate, and the Town Crate. More specialized sets are available as add-ons, like torture chambers and sci-fi scenery from their upcoming Star Saga board game. Each crate costs $75, and you get a small discount for buying multiple sets.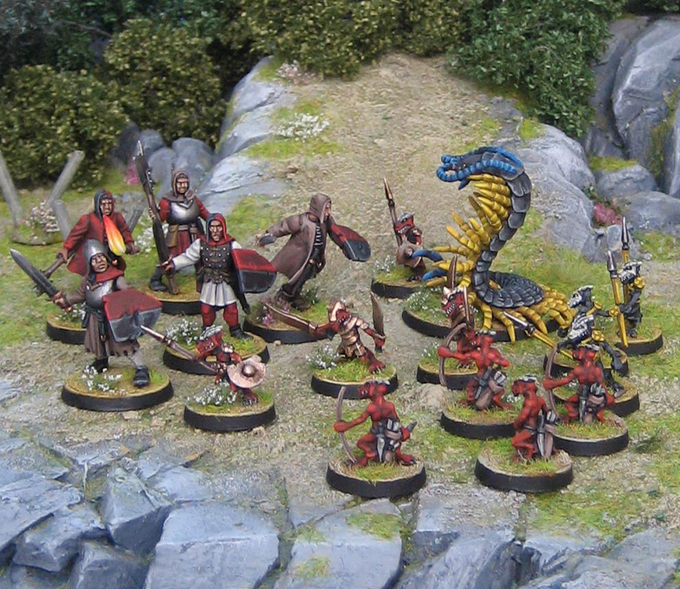 Now that you have some nice terrain, how about a new skirmish game to test it? Westfalia has used Kickstarter to fund fantasy miniatures before, but now they want to dabble in games with the Strongsword skirmish rulebook. This 45-page book includes the core rules, the Kobold Wars campaign, some narrative, and a bestiary. You can get the rulebook by itself for £15/$19, or grab one of the miniature bundles featuring human mercenaries, kobolds, and giant centipedes.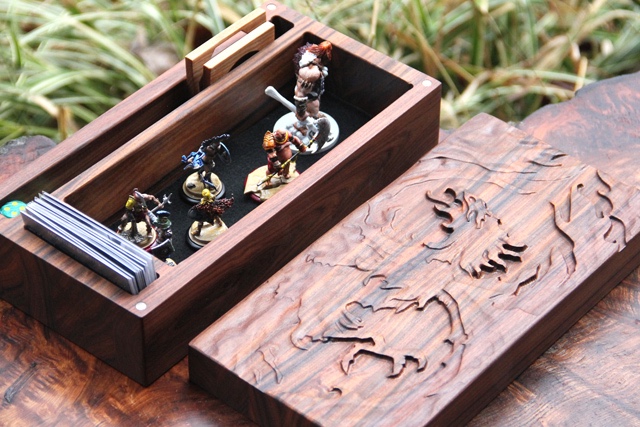 Dog Might Games is looking to create a new line of handmade, custom wooden mini transports for your favorite skirmish games. Each box has a felt-lined metal bottom, allowing you to transport your warband upright if you magnetize the bases. There are six interior designs to choose from, most of which feature slots for your dice and cards. The roomiest interior can transport up to 25 miniatures, assuming you aren't bringing particularly large models, and the overall box size options include 11.25 x 5.75 x 4.25 or 11.25 x 5.75 x 5.25. Other options include over 30 carved exteriors (including eight official Malifaux designs), felt color, wood type, and finish. Boxes start at $99.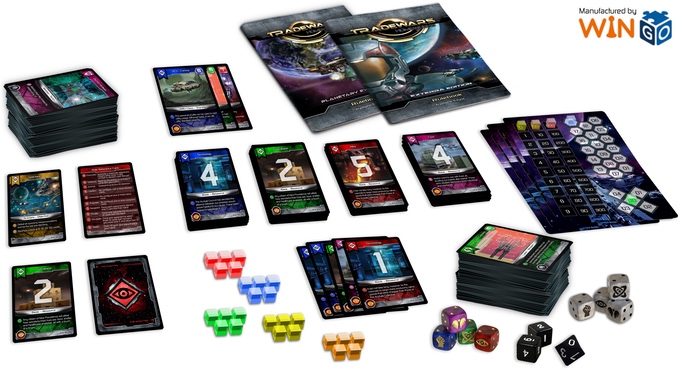 Tradewars is a sci-fi deck-building board game. Choose from one of the four Terran factions and expand your faction's wealth by amassing an intergalactic trade empire, all while defending your homeworld from rival factions. In addition to managing your resources, you'll also need to manage your role each turn. There are 10 roles, with each one determining what actions you can take that turn. The standard game costs $29, while the $39 pledge throws in the Planetary expansion and custom faction dice.
Subscribe to our newsletter!
Get Tabletop, RPG & Pop Culture news delivered directly to your inbox.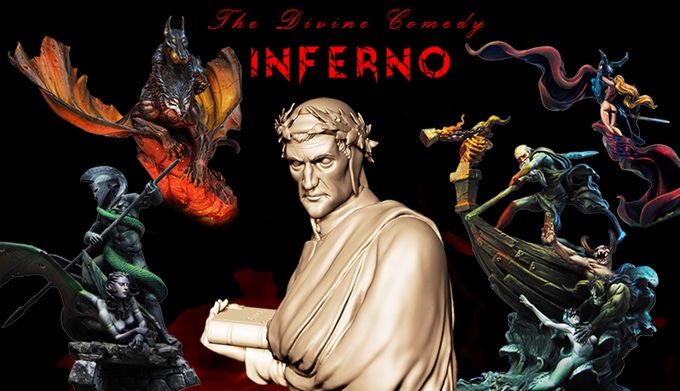 Aradia Miniatures is running a campaign to create a line of high-quality resin miniatures inspired by The Divine Comedy and Dante Alighieri's journey through the underworld. The campaign launched with five miniatures, ranging from 75-90mm in height: Dante and Virgil, Cerberus, Charon, The Gorgon's Cave, and Paolo and Francesca. The campaign has since unlocked a Dante bust, Phlegethon, and Ulysses. Most of the miniatures are around $59 each.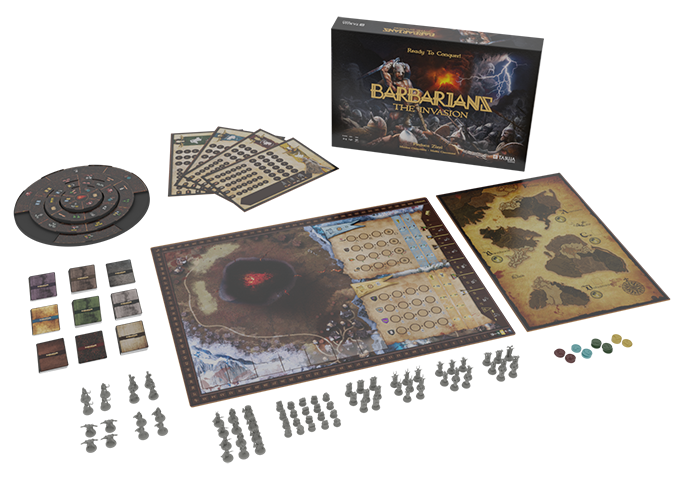 Barbarians is a new worker placement strategy board game by Pierluca Zizzi. Each player controls one of the savage barbarian clans that live in the wilds of the fantasy world of Fenian. Each warlord seeks to make their mark on history by capturing and controlling civilized territory. Pray to your gods to gain favors, or make pacts with demons to unlock dark powers. You can get a no frills version for £40/$51, or grab the Iron Edition for £67/$85 that upgrades all the components to detailed plastic miniatures.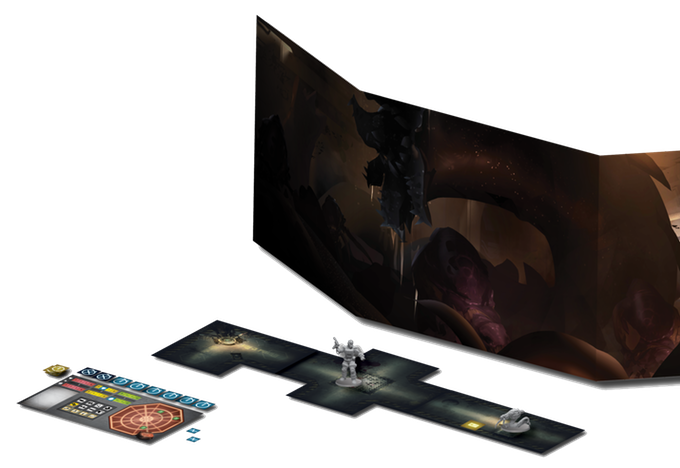 Alone is an asymmetrical horror dungeon crawler for up to four players. One person controls an engineer that is the lone survivor of a deadly starship crash on an abandoned colony world. Unfortunately, the engineer isn't alone, and this is where the other players come in. Up to three players secretly build the game board and populate it with traps and deadly monsters to impede the engineer's progress. The engineer must navigate dark corridors and abandoned facilities to scavenge for resources, but he can only see what is illuminated by his flashlight. In gameplay terms, this means that explored tiles are removed every turn, forcing the engineer to memorize the map's layout should they need to backtrack. You can buy your copy for €75/$82.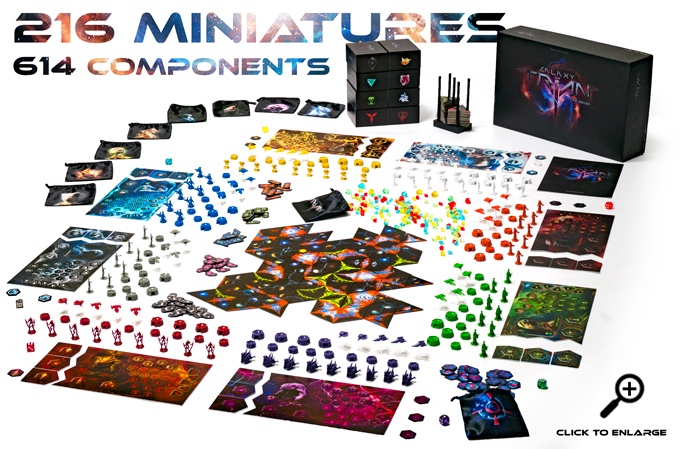 Finally we come to Galaxy of Trian, a tile-laying sci-fi 4X strategy board game for up to four players. Choose from one of the galaxy's eight unique races and compete against your rivals to establish a thriving empire. Gather resources and wealth to research new technology, and build a fleet large enough to defend your territory. Players expand the game board by placing new tiles every turn, ensuring that each game is a new experience. Galaxy of Trian costs $100.
Why not check out one of these other campaigns while you're browsing Kickstarter?
~Which of these campaigns caught your attention?