White Dwarf Offers 8th Edition Date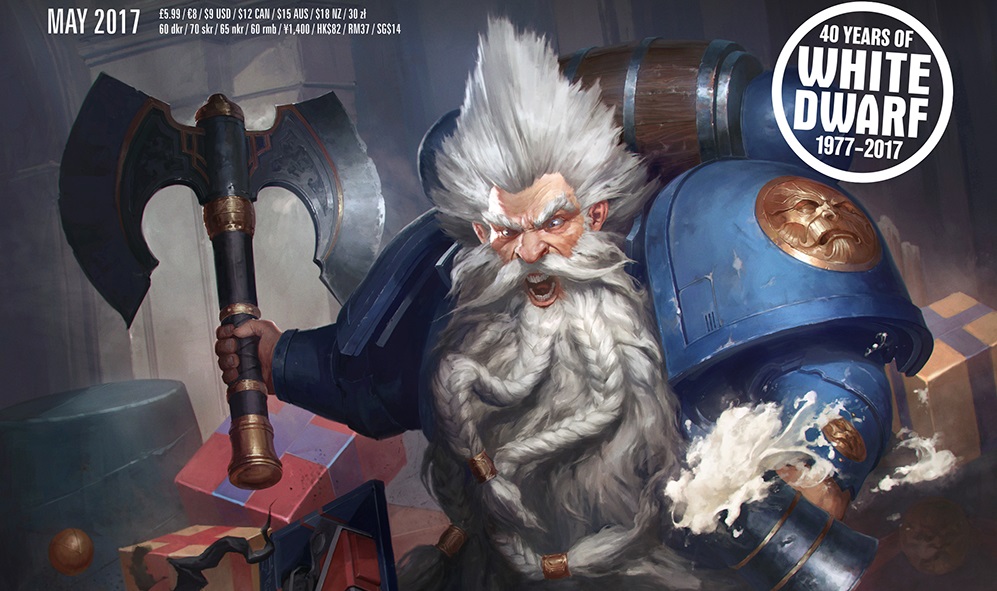 White Dwarf points the way towards Warhammer 40,000 8th Edition.
We've been hearing a variety of dates for the launch of 8th Edition
So far the launch has been reported by various sources on all of these dates:
Jun 3rd
June 10th
June 17th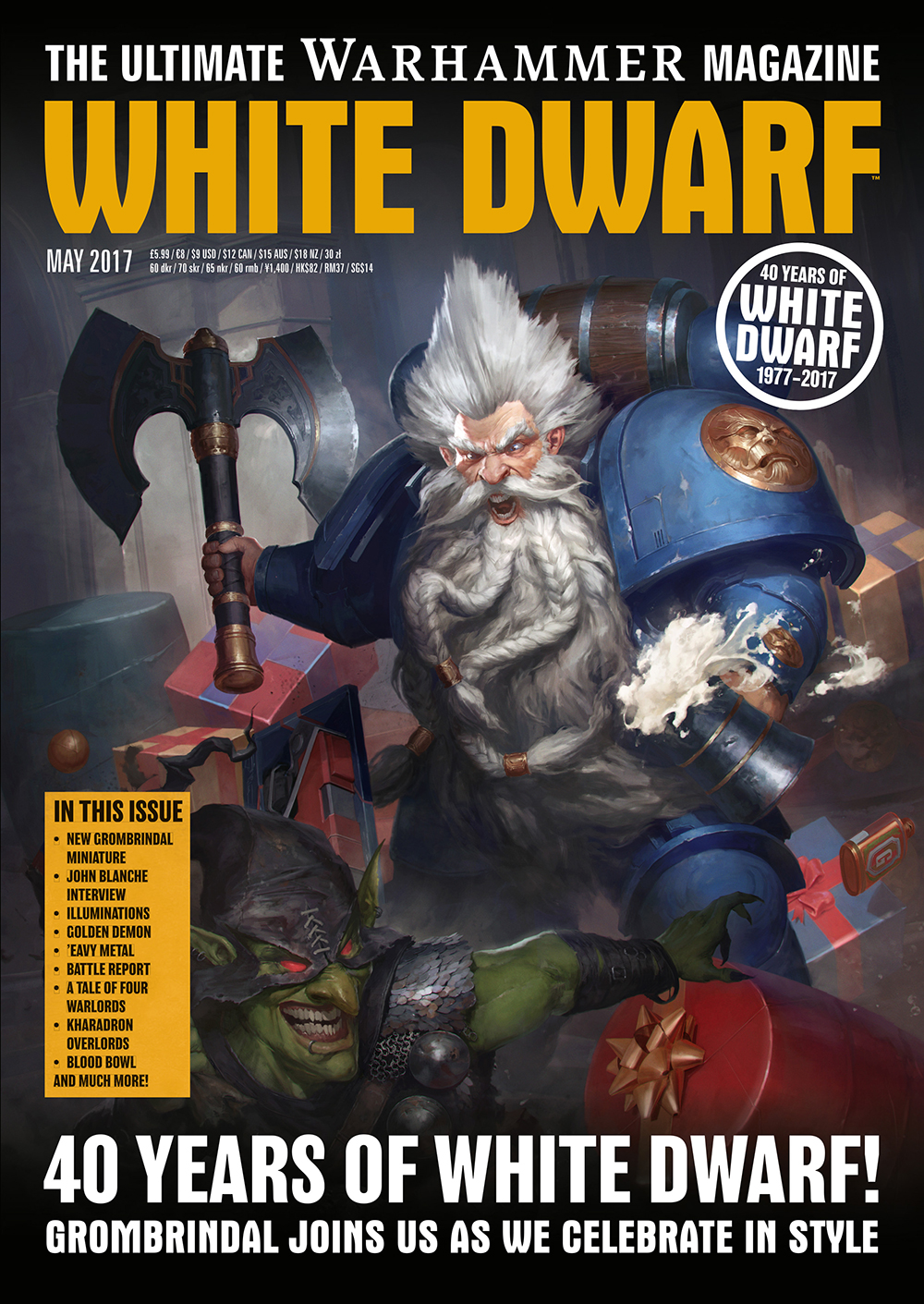 May's White Dwarf is floating around and some images have started to make the rounds.  Here's the back cover:

It goes up for sale on Friday June 16th, and looks to be full of "Grim Darkness / Far Future / Only War"
If anything White Dwarf usually lags a week or so behind the actual product release schedule, so If I were a betting man I'd say to save up your pennies for the 3rd or 10th of June.  In any case it looks like June is month, with GW wanting to kick off their new fiscal Year with a BANG.

~We're about one month out. I can hardly wait!