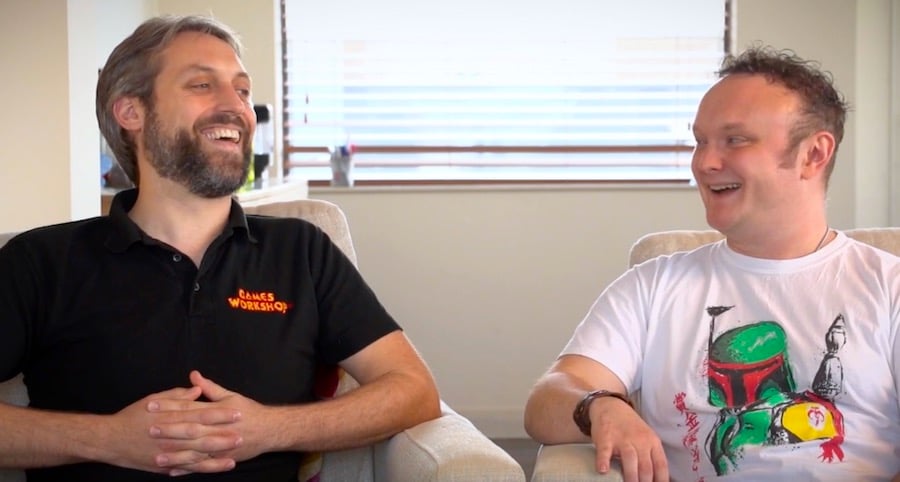 Sit down with GW's Phil Kelly and Andy to talk about what's happening in the Grimdark as we launch into 8th Edition.
Key 8th Edition Lore Takeaways
40k's storyline in 8th picks up and grows off the seeds planted in "Gathering Storm"
The chaos actions and invasions during Traitor's Hate/ Angel's Blade have punched through reality and contributed to the Great Rift's creation.
The Great Rift has basically created two Imperiums.
The Imperium Nihilis is the great wilderness of the galaxy with opportunities for mayhem and new plotlines.
Chaos and Xenos are ascendant and taking advantage of the upheaval.
Armageddon is getting some attention with a new plotline planned – many factions will vie for control.
Ultramar is under attack by the Death Guard.
Mortarion is described as patient and strategic. He has been biding his time and planning his revenge upon Ultramar.
The Daemon Primarchs are pulling the strings of the chaos force's actions.
New narratives will be crafted for how the Great Rift affects the actions of every Xenos faction – each will get their turn.
Onto the Rules…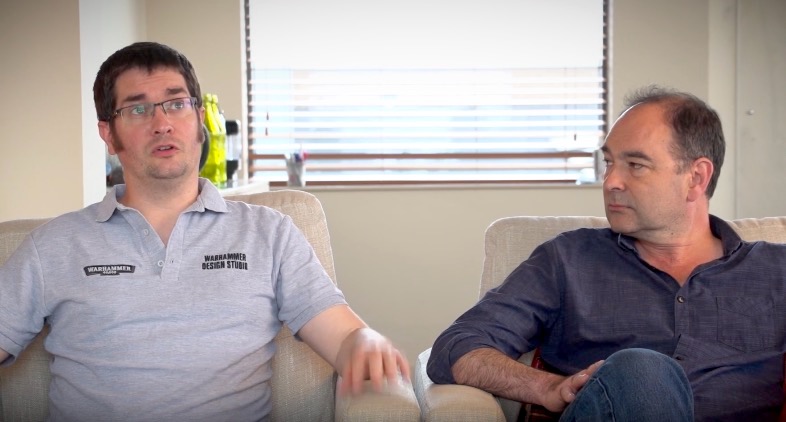 Key Design Takeaways
Design was designed to keep the depth and granularity of 40K.
More accessible to new players than the old ruleset.
Unified rules structure that can handle anything from a grot to a Warlord titan.
Support multiple styles of play from casual to competitive.
Putting the rules you need to play in front of the player when they need them – datasheets.
Power Level ratings reflects the "average" power level of a unit between it's minimum and maximum equipment options.
Keywords are designed to both allow desired rules synergies while restricting unwanted rules combos in one elegant package.
Command Points give the player some strategy options to give them a feel of command outside of their models.
Look for more of these in the days ahead.
~ What's your favorite part of the new 8th Lore?