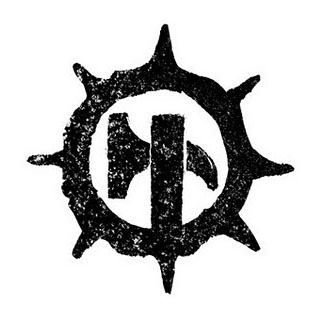 This week, we see small heroes and grand villains. Take a look at the latest tales of the Death Korps of Kreig and fall of the primarch Perturabo.
A fairly quiet week for the Black Library — as GW takes a pause after the big 8th Edition launch. This week we see a tale of one man's attempt to find a life of peace in the Grimdark and watch a Primarch on the edge of sanity fall into the abyss of desperation and madness.
via The Black Library

An Astra Militarum story
Bred for war, a Death Korps trooper takes the unthinkable step of embracing peace. But in the 41st Millennium, war follows…
READ IT BECAUSE
It's a unique look at the Death Korps, showing that their vat-bred inhumanity can't quite stamp out the basic human desire to be free and also asking if the price of freedom is too high.
THE STORY
After the horrors of war and the devastation of a world, one unnamed trooper from the Death Korps of Krieg – vat-born, grown to be a soldier – has had enough. Removing his uniform, he takes the identity of a fallen civilian and joins the workforce on the world he fought to liberate. But can this soldier overcome his conditioning and training and serve the Imperium in a new way, or will he forever be a warrior of the Astra Militarum?
Written by Steve Lyons

Primarchs Book 4
While crusading to build the Imperium, Perturabo, mercurial primarch of the Iron Warriors, hears of turmoil on the world where he was raised, and abandons the crusade to return home and save his people.
THE STORY
Born to a life of political conflict, Perturabo was always considered a child prodigy among the people of Olympia – indeed, his philosophical and scientific works were beyond compare. But then, after his rediscovery by the Emperor and decades of thankless military campaigning on the Great Crusade, the primarch begins to resent his Legion's place in the Imperium. When word reaches him of turmoil on his adoptive home world, he orders the Iron Warriors to abandon their campaign against the alien hrud and crush this emerging rebellion by any means necessary…
Written by Guy Haley.
I'm parcicularly interested in the story of Perturabo and the culling Olympia, one of the darkest and least known moments of the Horus Heresy.