GW Retro: The 1st Sisters of Battle Codex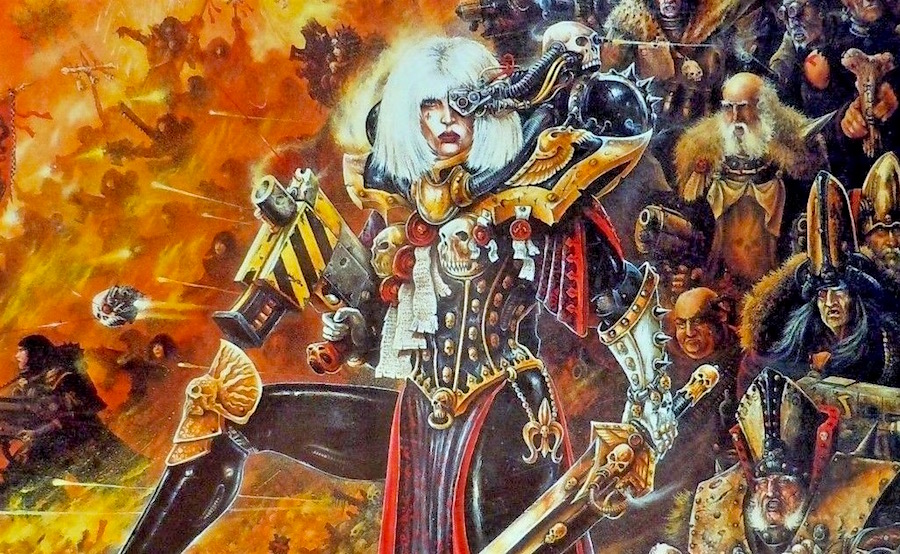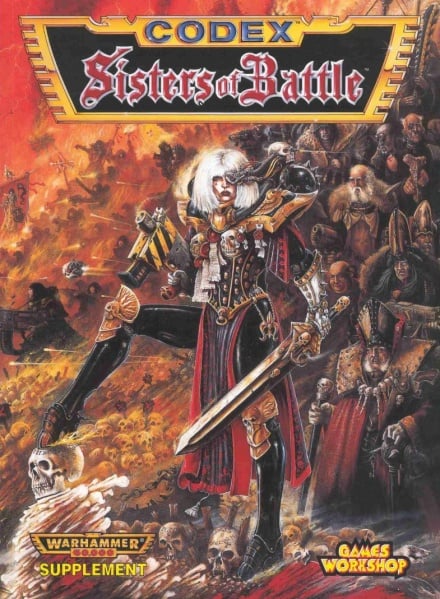 The Sisters of Battle are here to burn the heretics! Come take a look at the very first Sororitas 2nd Edition army book turning 20 years old this year.
Welcome to the BoLS time machine to the era of early tabletop awesomeness.  This week, we take you back to the heady days of Warhammer 40,000 2nd Edition! Time to let the the Daughters of the Emperor take out the flamers and start burning the heretics – Gav Thorpe style!  Enjoy this trip through the mists of gaming time.
Army List
This book contains a complete army list for using a Sisters of Battle army. Further special rules and equipment is included.
Adepta Sororitas Army List pg 48

Using the Army List pg 48
Size of Game pg 48
Characters pg 48

Army Commander pg 49
Veteran Sister Superiors pg 49

Multiple Characters in Units pg 49
Squads pg 49
Support pg 49
Allies pg 49
Special Characters pg 50
New Models pg 50
The Wargear Lists pg 50

Wargear Cards and Relics pg 50
Adeptus Ministorum as Allies pg 51
Mounted Models pg 51

Wargear List pg 52

Army Selection pg 53
Characters pg 53

Canoness pg 53
Veteran Sister Superior pg 54
Veteran Seraphim Superior pg 54
Missionary pg 55
Confessor pg 55
Preacher pg 56

Squads pg 57

Battle Sisters Squad pg 57
Seraphim Squad pg 58
Frateris Militia Band pg 59

Support pg 59

Rhino pg 59
Adepta Sororitas Immolator pg 59
Special Rules
Special Rules pg 43
Relics pg 43
Sacred Rights pg 45
Adepta Sororitas Immolator pg 46

Background
The Adeptus Ministorum pg 4

The Horus Heresy pg 4
The Founders of the Faith pg 5
The Temple of the Saviour Emperor pg 5
The Adeptus Ministorum Grows pg 5-8

The Age of Apostasy pg 8

Path to Damnation pg 8
Descent into Anarchypg 8
High Lord Vandire pg 9
The Reign of Blood pg 10
Daughters of the Emperor pg 10
Sebastian Thor pg 11-12
The Wars of Apostasy pg 13
The High Lord Falls pg 13-14

Reformation pg 15

The Ecclesiarchy Reborn pg 15
The Trial of Sebastian Thor pg 15
The Reformation pg 16
Image of Sisters at war pg 17

Organisation of the Ecclesiarchy pg 33

Schola Progenium pg 33
Missionarius Galaxia pg 34
Frateris Clergy pg 34
The Sisterhood pg 35
Frateris Militia pg 36

The Imperial Creed pg 37

The Redemptionists pg 37
The Imperialists pg 37
Brethren of the Light pg 38
Heresy pg 38

The Plague of Unbelief pg 39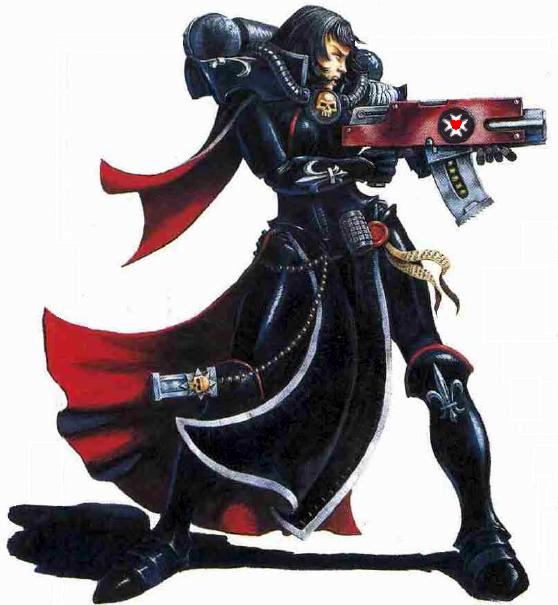 What is your favorite old school codex?
p.s. Sisters are looking pretty good in 8th.
Latest News From BoLS: