Join the Adventure in the Starfinder Live Premier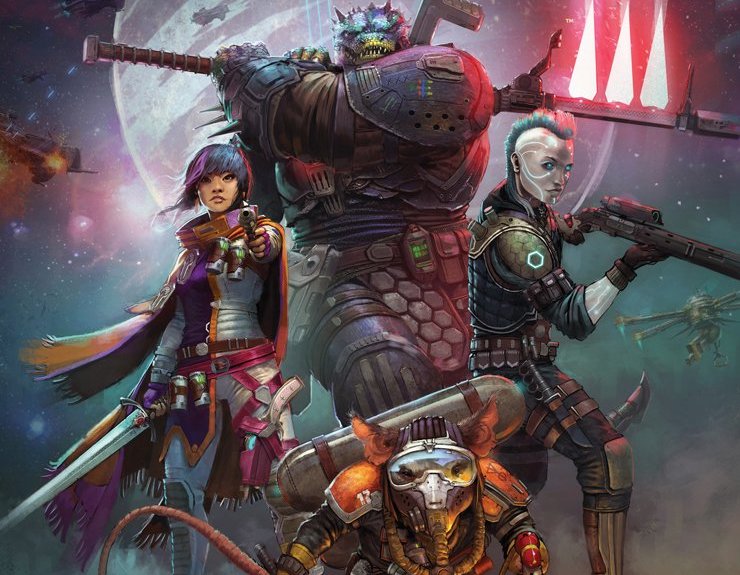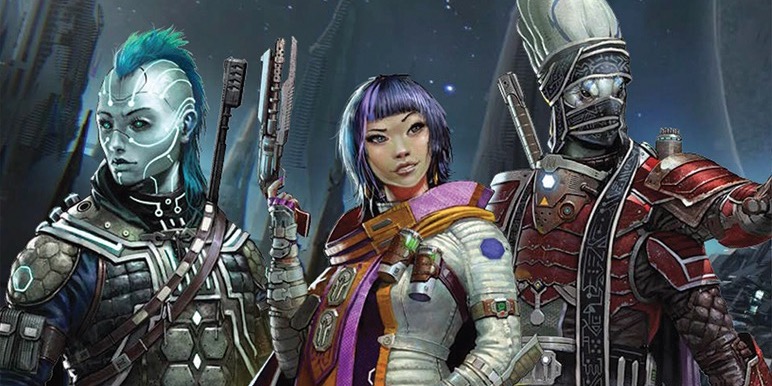 Get a sneak peek at the latest RPG from Piazo before it comes out in August!
The session is led by Owen K.C. Stephens, game designer and developer for Paizo, and has a bunch of familiar faces from Twitch.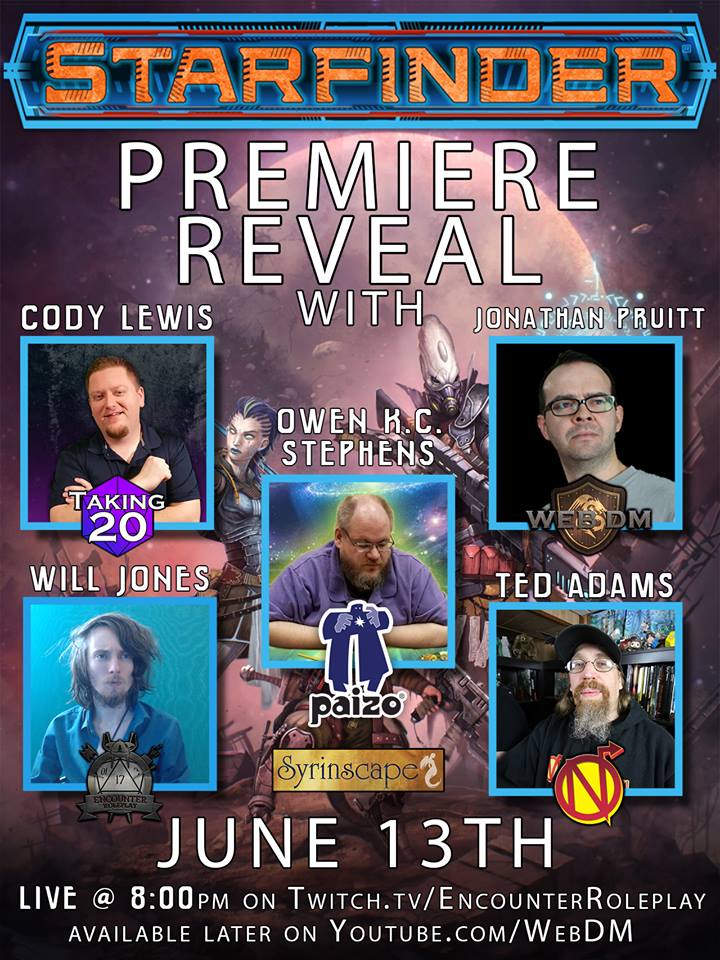 Before we start, some background on the game:
Take your favorite fantasy RPG to the stars! Set thousands of years in Pathfinder's future, Starfinder is a stand-alone roleplaying game evolved from the Pathfinder rules and designed to bring you a whole new universe of science fantasy adventures. Play alien races both new and familiar as you explore the mysteries of a weird galaxy. Will you be an android assassin fulfilling corporate contracts, or a plucky ratfolk mechanic? A spellhacking lashunta technomancer, or a rakish human pilot? Uncountable worlds are waiting for you and your intrepid crew!
Let's get started on a new adventure!