Tabletop Crowdfunding Round-Up June 13th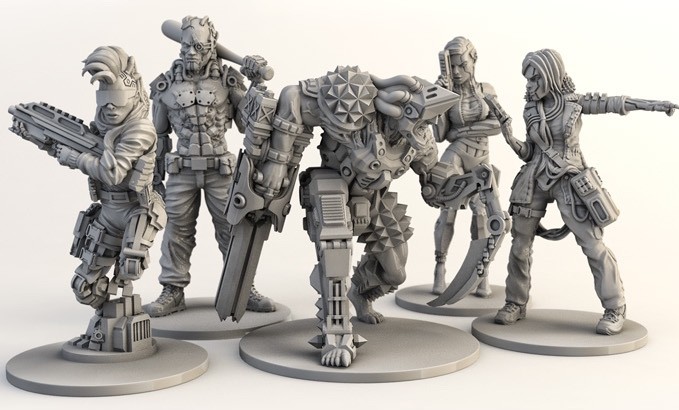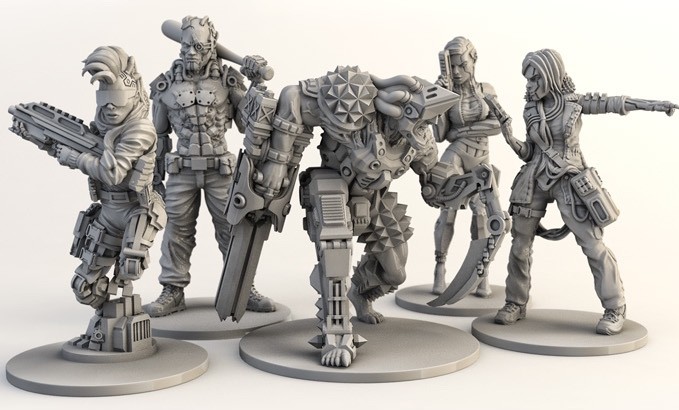 Cyberpunk saboteurs, mysterious murders, and disgusting demons. Come check out this week's batch of Kickstarter highlights!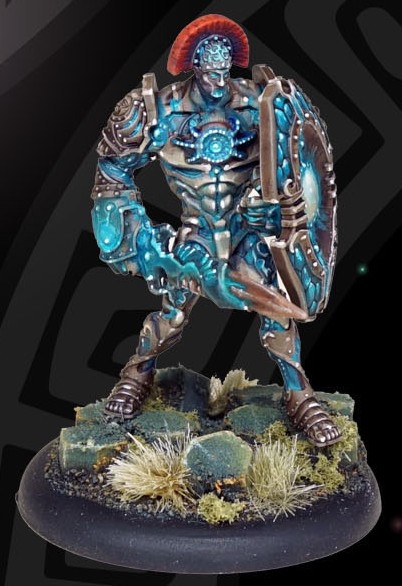 Pictured above: Be A Better Human and The Furies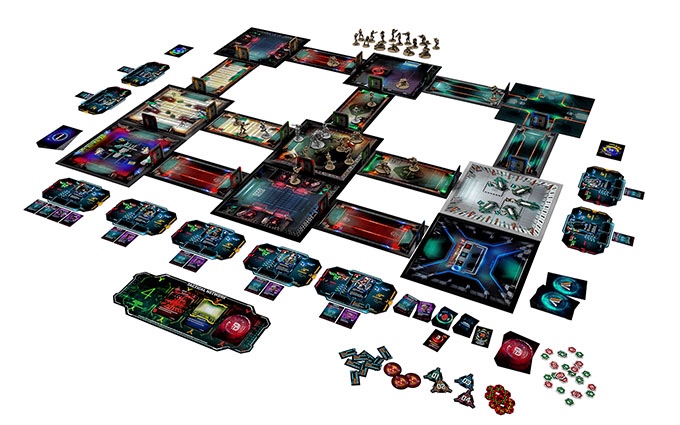 Let's kick this week off with the latest addition to the Human Interface series of miniature-based cyberpunk board games. Be A Better Human is a standalone game that can be played alone, or combined with the previous Nakamura Tower set and its add-ons. Be A Better Human is based on the updated version of the original HINT game and features loads of new miniatures, objectives, and modes. The game can be played solo, cooperatively with up to five players, or in a skirmish mode where players build their teams and race to complete their missions and hidden agendas. Pledges start at £72/$92 for the core game.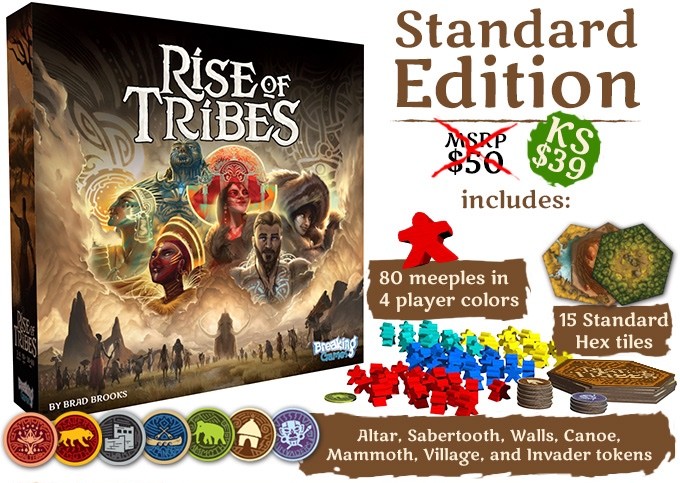 Rise of Tribes is an exploration-focused worker placement game about the dawn of human civilization. Up to four players lead their prehistoric tribe, from nomadic hunter-gatherers, to a budding civilization. Explore the modular hex-based board, interact with other tribes, and establish thriving villages. There are six tribes to choose from in the base game, each inspired by a different culture with their own unique abilities. More tribes will be added as the campaign progresses. A standard copy of Rise of Tribes costs $39, with a deluxe version available for $59.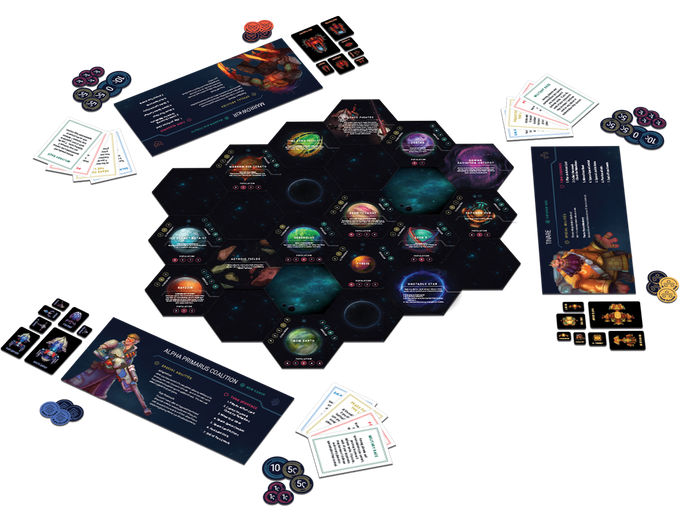 Let's leave the dawn of humanity behind us and travel to the distance future with Blueshift, a sci-fi 4X board game for up to six players. Choose one of the game's asymmetrical races and explore, expand, exploit, and exterminate your way to becoming a galactic superpower. The map is generated as players expand their boundaries, ensuring that the galaxy will never be exactly the same. The developers also promise to promote quality fan-made scenarios on their website to keep the game fresh. You can order your copy for $45.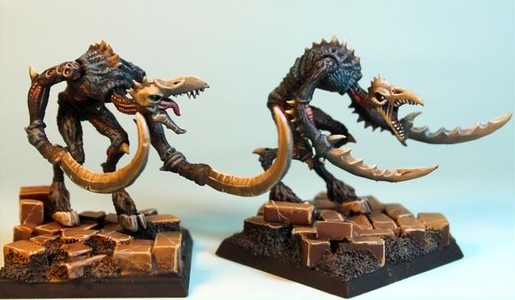 The Oldhammer-inspired Pantheon of Chaos line is back on Kickstarter and looking to expand its collection of demonic entities. There's around 20 new metal miniatures being added to the line, with more available as stretch goals. The campaign isn't all about new stuff, however; cultists that missed the first campaign have another chance to grab some demons at a discount. There's multiple pledges to choose from, depending on how many miniatures you want, with most miniatures coming out to around €6-€9 each.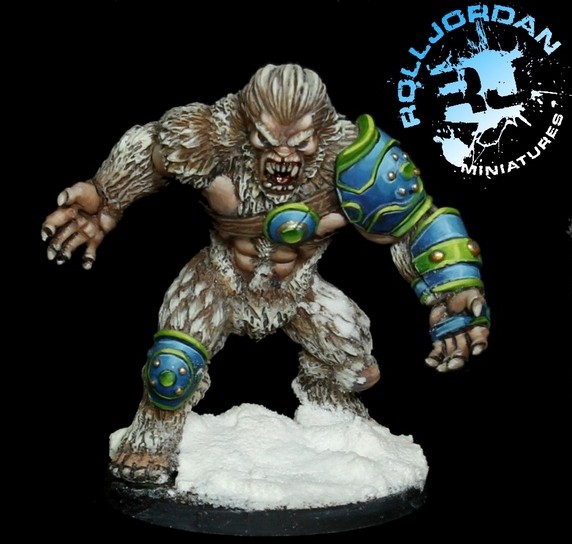 Subscribe to our newsletter!
Get Tabletop, RPG & Pop Culture news delivered directly to your inbox.
Rolljordan Miniatures is working on a new 32mm resin fantasy football team. This time around its a savage Norse team, complete with werewolves and trolls. You can get the full roster of seven linemen, two runners, two throwers, two berserkers, two ulfwereners, and a snow troll (along with dice and counters) for €50/$56. If Icelandic warriors aren't your thing then you can buy the Tengu team instead for the same price.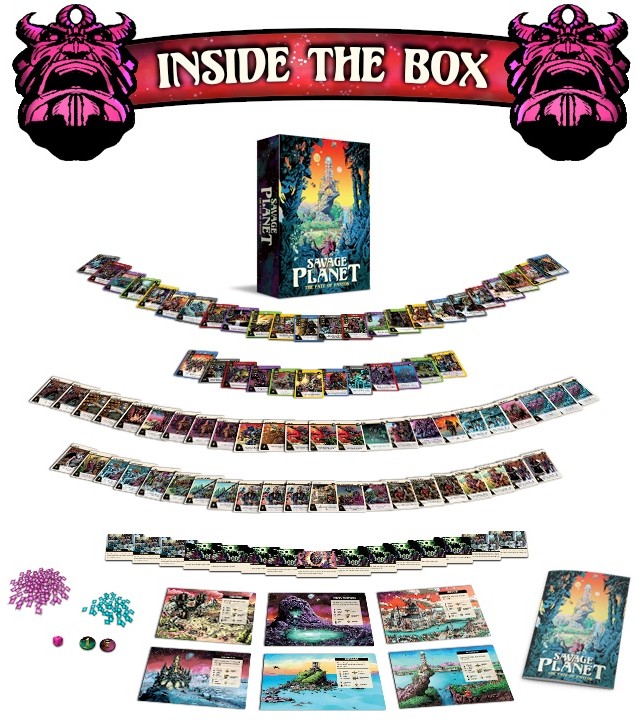 Savage Planet is a new card game featuring tons of trippy artwork inspired by the dark fantasy comics and cartoons of the 80s. Build one of six unique citadels fighting for dominance of the planet Fantos, and its vast cache of rare resources. Hire an army of minions and win via Harvesting, War, Tribute, or Diplomacy. This campaign is extremely straightforward, with only a single pledge that gets you a copy of the full game for $29.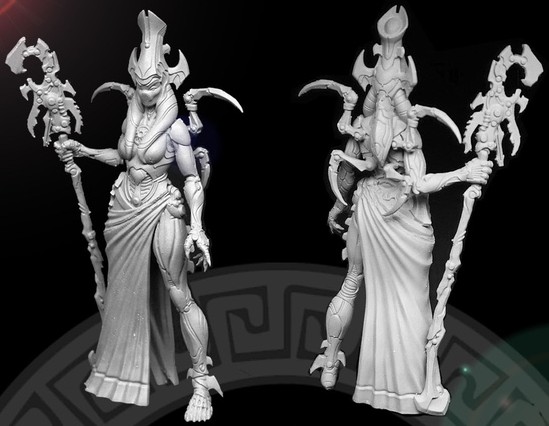 JoeK Minis is looking to expand their line of techno-magical resin miniatures inspired by mythological figures from Ancient Greece. This latest campaign is focusing on The Furies, specifically The Virgin. The campaign launched with a single miniature, but more can be unlocked via stretch goals. You can also order miniatures from the previous Kickstarter, such as Jason and the Argonauts. The Virgin is £17/$22, with most of the other minis costing between £10 and £25 each.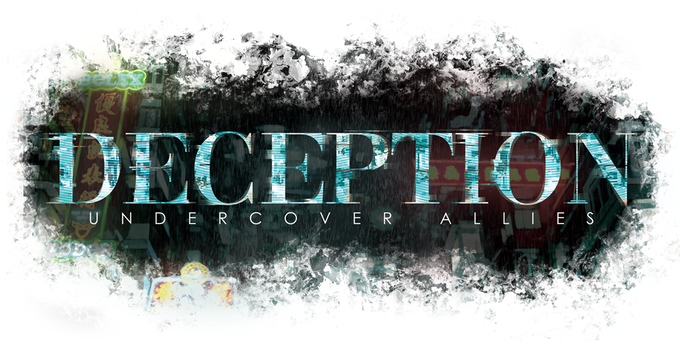 Finally, we come to the latest expansion to the murder mystery game Deception: Murder in Hong Kong. In Deception, a team of players try to solve a murder by discovering clues, motives, murder weapons, and locations. The trick is that one of the members of the investigation team is the murderer in disguise, and is actively trying to sabotage the others until they can escape. This expansion adds two new roles, the Lab Technician and the Inside Man. The Lab Technician can confirm if clues are true or false, while the Inside Man is another infiltrator trying to steer the investigators in the wrong direction. Previous owners can get the Undercover Allies expansion for $24, while newbies can pledge $87 and get the complete Deception experience, including Kickstarter exclusive content from previous campaigns.
~Which of these campaigns caught your attention?