This Week in Comics – June 14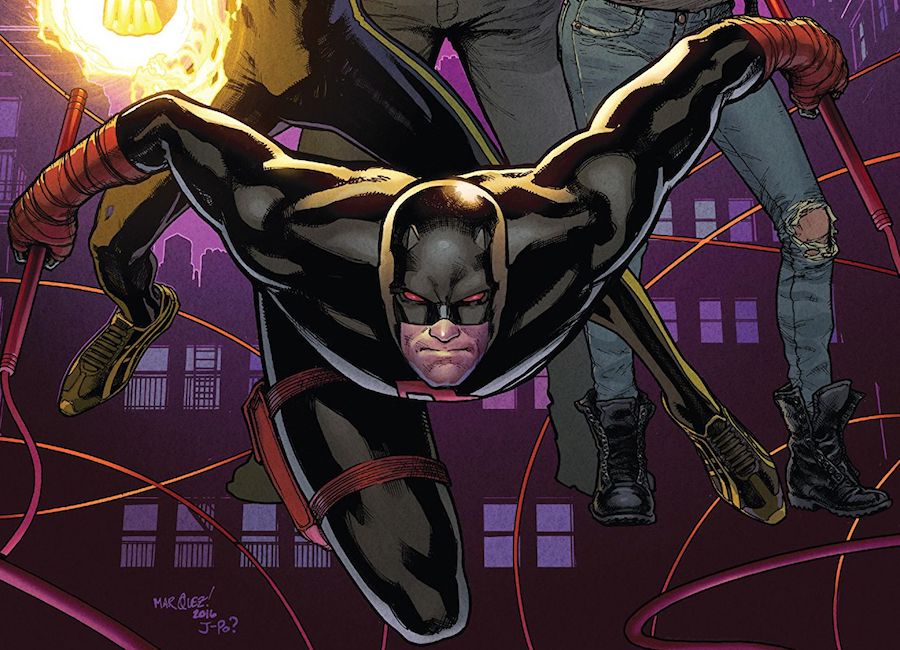 Our friends over at Dragon's Lair Austin share this week's employee picks for comics and more!
Looking for a new series to read? Check out these FLGS recommended titles…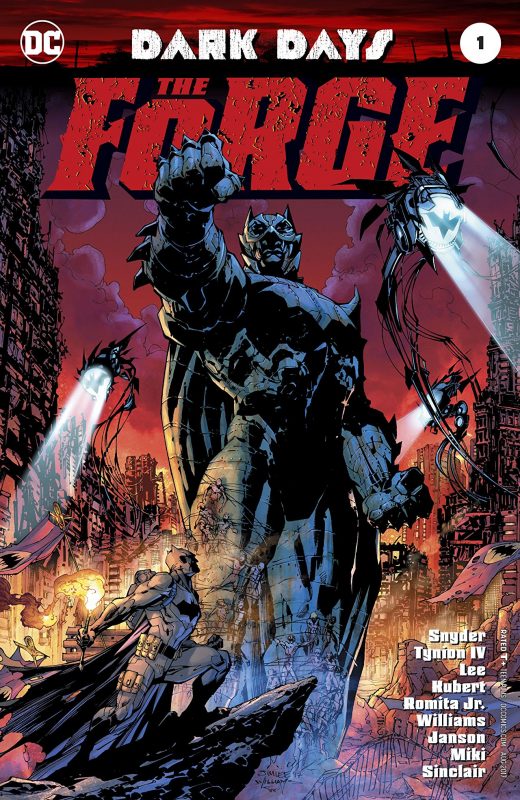 DARKNESS COMES TO THE DC UNIVERSE WITH THE MYSTERY OF THE FORGE! Aquaman, The Flash and more of DC's pantheon of heroes suspect Batman of hiding a dark secret that could threaten the very existence of the multiverse! It's an epic that will span generations-but how does it connect to the origins of one of DC's most legendary heroes? The great comics event of summer 2017 is about to begin courtesy of superstar writers Scott Snyder and James Tynion III and illustrated by a master class of comics artists: Andy Kubert, Jim Lee and John Romita Jr.! You do not want to miss this one!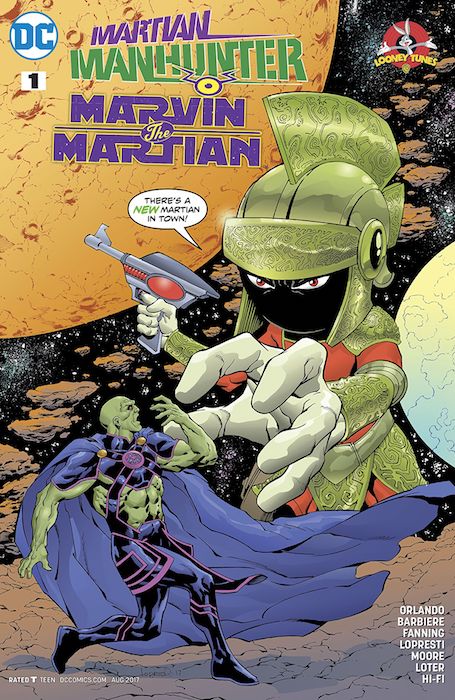 Martian Manhunter tries to halt Marvin the Martian's determination for world domination. J'onn is conflicted with his own Martian identity as he attempts to stop the hapless, determined Marvin from blowing Earth to bits in order to gain a clear view of Venus. And the bonus Looney Tunes backup story features DC characters written by Jim Fanning with art by John Loter!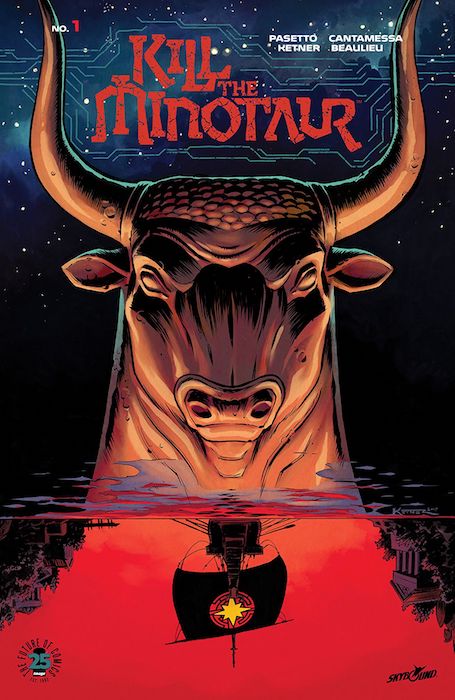 Subscribe to our newsletter!
Get Tabletop, RPG & Pop Culture news delivered directly to your inbox.
Athens lost the war to Crete. Now, they pay tribute to King Minos by sacrificing their best citizens to his unearthly labyrinth. Conspirators believe Theseus can be the hero they need to end the mad king's bloody reign…but no one on this world has ever encountered anything like the savage minotaur. CHRIS PASETTO, CHRISTIAN CANTAMESSA (Red Dead Redemption) and LUKAS KETNER (WITCH DOCTOR) reinvent the most fearsome beast of all with this horrific tale of heroism. Each issue features 30 pages of story!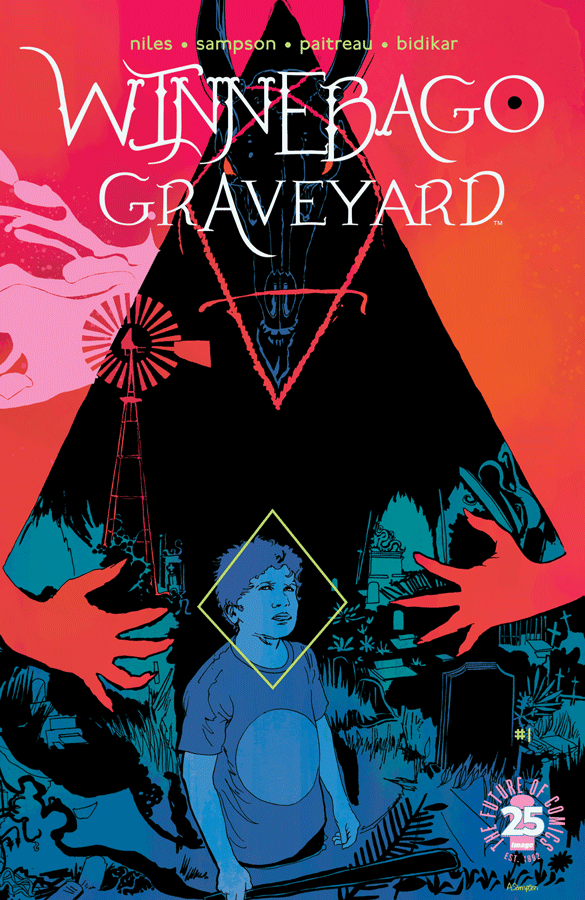 An American family traveling on vacation finds themselves stranded in a small town with a sinister secret.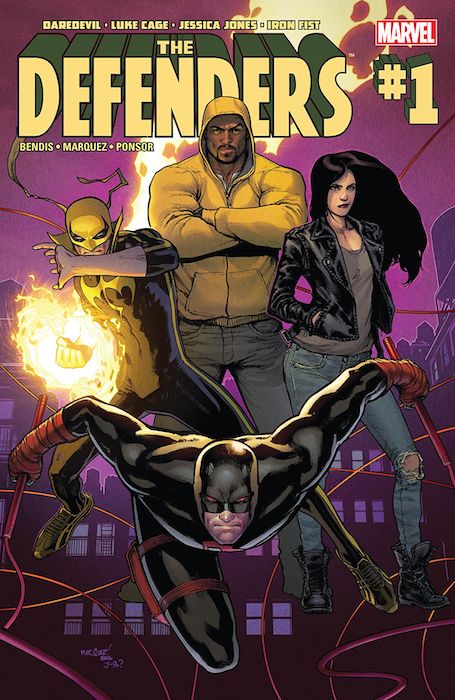 Daredevil! Luke Cage! Jessica Jones! Iron Fist! Individually, these four heroes have been on the front lines of the battle to keep the streets of the city safe and secure! But now, with a deadly enemy from the dim past making a major move to unite the underworld, they will need to become more — they will need to become DEFENDERS!
Also discussed this week: D&D Character Sheets – see our unboxing with Dragon's Lair here
All of this week's recommendations are available now – go pick them up at your FLGS!