40K: All Space Marine Chapter Tactics Are Out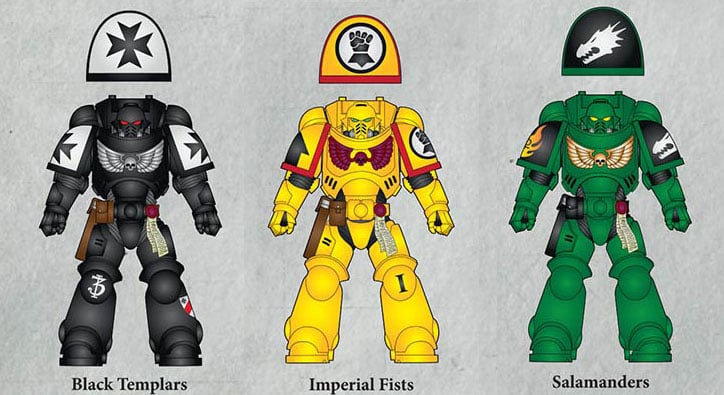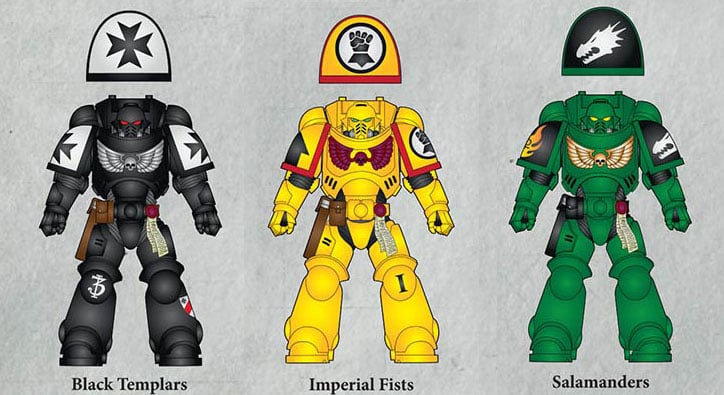 Black Templars, Imperial Fists, Iron Hands & Salamanders Chapter Tactics are out and about. Come see.
GW have put out the new chapter tactics we've all been waiting for: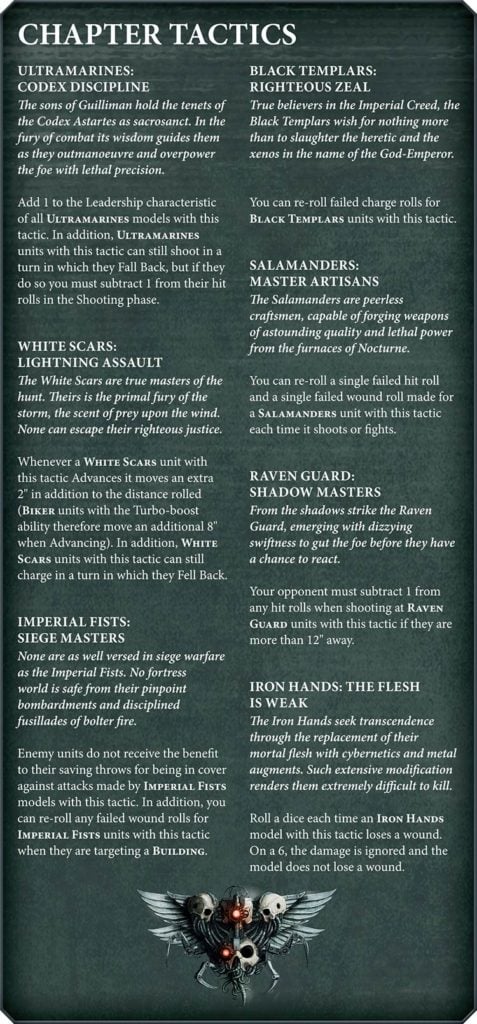 Thoughts
I think the Raven Guard and the Ultramarines are very strong. Imperial fists and White Scars are solid. the Salamanders and Black Templars are trailing the pack.  What do you think?
~ Have at it – I'm sure you have opinions on these.