40K: GW's Favorite Redemptor Dreadnought Builds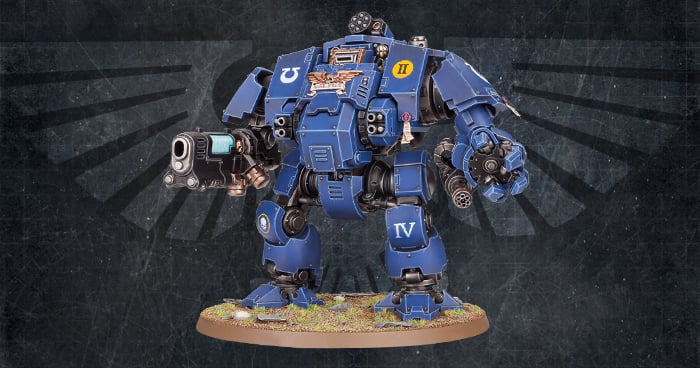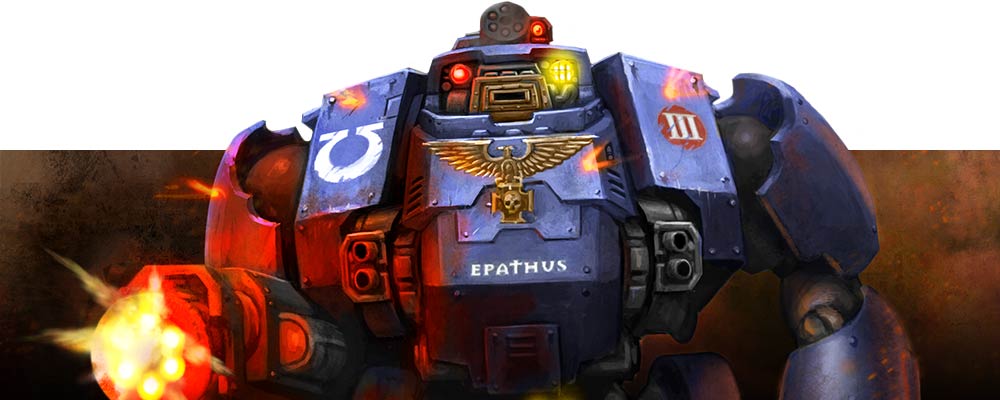 The Redemptor Dreadnought is a BEAST of a dreadnought and Games Workshop has some builds they think you might like to try out.
Games Workshop's latest Dreadnought is MASSIVE. If you caught our Twitch Stream yesterday then you got to see it in action. That said, it's great to see Games Workshop throw out some of their favorite builds for the Redemptor (and which chapters they think will work best with those builds). It's a rare insight into how they envision players will use the Dreadnought on the tabletop. So with that said, let's take a look at their favorite builds:
The Raven Guard Ranger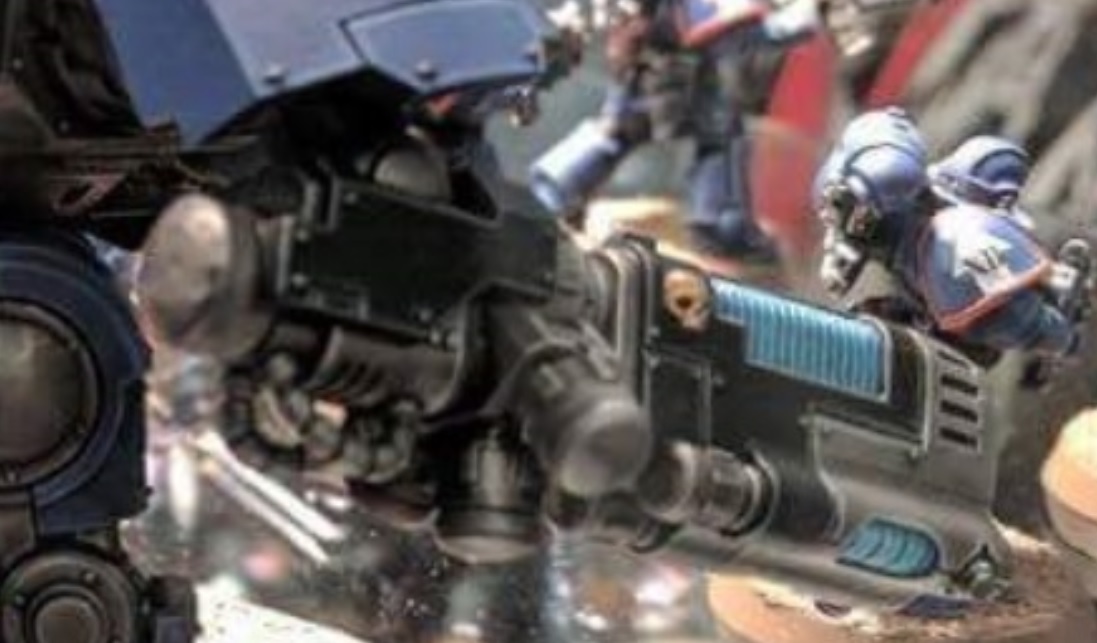 Recommended Loadout:
Macro plasma incinerator
onslaught gatling cannon
Redemptor fist
two storm bolters
icarus rocket pod
 Raven Guard <Chapter> Keyword
Recommended Support Unit: Scouts with Snipers and a missile launcher.
This one is pretty straight-forward. It's designed to take advantage of the Raven Guard's Chapter Tactic and sit back and light-up your opponent. If you drop this load-out in cover you opponent is going to have a heck of a time digging it out! At the same time the amount of firepower it's going to provide down range is pretty impressive.The Scouts are there to provide a buffer of relatively cheap bodies to block advancing chargers. With their sniper rifles and missile launchers they can help deal with a mix of light armor and characters, too. If you want to trade shots at range with your Space Marine forces keep this one in mind!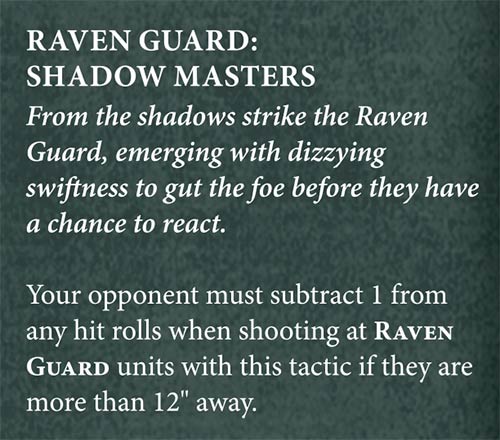 The Iron Hands Juggernaut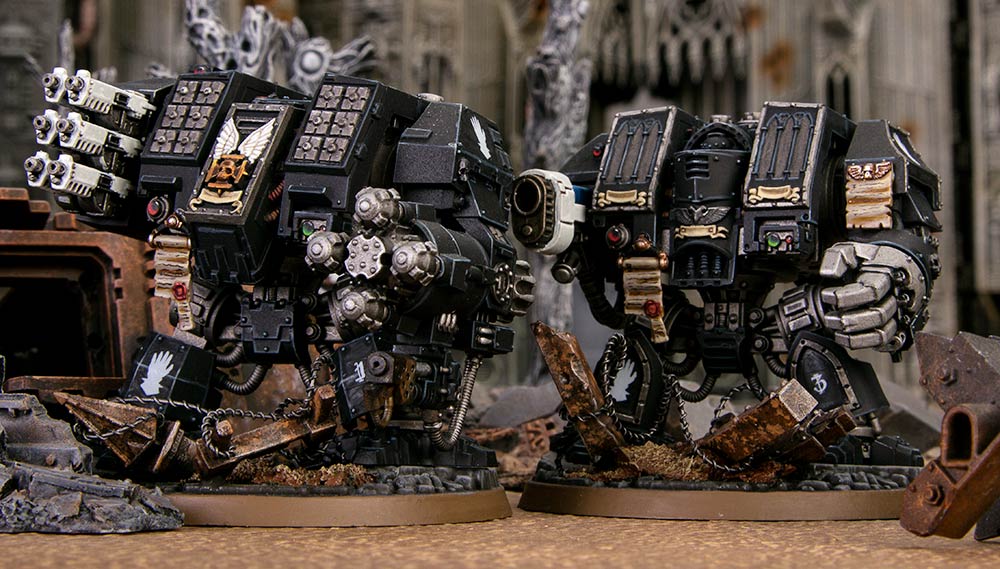 Recommended Loadout:
Heavy onslaught gatling cannon
onslaught gatling cannon
Redemptor fist
fragstorm grenade launcher
icarus rocket pod
Recommended Support Unit: Techmarine, Iron Hands <Chapter> Keyword
As covered in the Iron Hands Chapter Focus – They pair very nicely with Dreadnoughts! While we still aren't 100% sold on their chapter tactic by itself, the ability to (statistically) make your Dreadnought's 16% tougher does seem decent (at least on paper).
Subscribe to our newsletter!
Get Tabletop, RPG & Pop Culture news delivered directly to your inbox.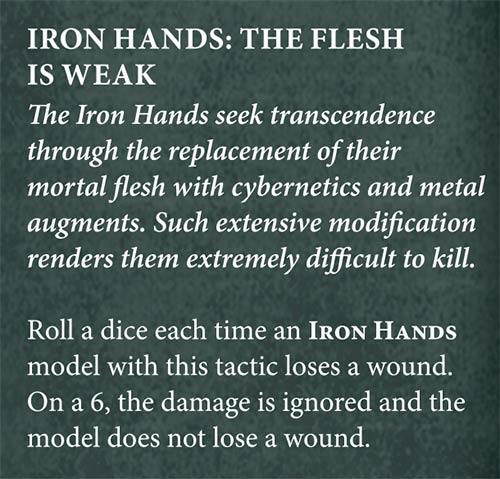 In terms of gameplay advice, Game Workshop seems to favor this dreadnought as an advancing wall of death that can keep up with your army and provide close-range fire support. When things get close and personal, the Redemptor fist will be there to finish the job! This concept is bolstered by the Machine Empathy Stratagem that GW has teased as well: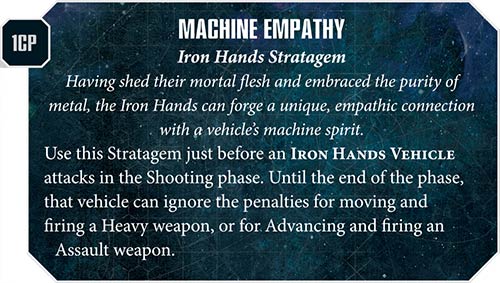 The Techmarine is there as an awesome support role for this dread. Not only does it make total sense from a narrative point of view, but it's also super effective. Opponent's can't pick-off the Techmarine thanks to him being a character and he can help keep the dreadnought alive with it's repair skill – Blessing of the Omnissiah. Regaining D3 wounds a turn might not seem like much, but don't forget that each wound you bring back still has that chance to stick around 16% longer thanks to their chapter tactic, too!
The Ultramarines Gunfighter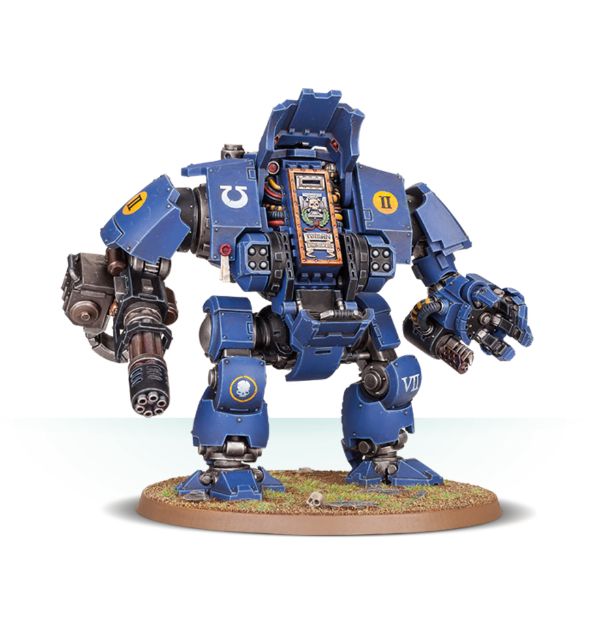 Recommended Loadout:
Heavy onslaught gatling cannon
heavy flamer
Redemptor fist
fragstorm grenade launcher
icarus rocket pod
Ultramarines <Chapter> Keyword
Recommended "Support" Unit: Roboute Guilliman
I almost want to label this one as the "default" load-out for the Redemptor. It's you're classic Ultramarines build because there is no tactical role it can't support. It's got lots of shots, it's good in close combat, it can advance with your forces or sit back and unload. It should be a viable threat to pretty much anything on the tabletop. There isn't much else to say about this one.
Having Roboute Guilliman as it's "supporting" unit is a no-brainer. Then again, if you're running Ultramarines Guilliman is pretty much the ultimate support unit – I can't think of a model in the army that wouldn't benefit from being near the Primarch! At the side of a Redemptor it's even scarier to think about. All that firepower re-rolling to hit and to wound makes this dread super dangerous.

The Redemptor is a fantastic new edition to the tabletop with a massive footprint and intimidating look. I was also surprised at how much articulation it actually had as well. I can't wait to see what the community is going to do once it's released to the wild!
What do you think of these suggested load-outs from Games Workshop? They didn't mention one of my favorite load-outs with flamers and the Salamanders…What are you looking forward to running with the Redemptor Dread?
Latest News From BoLS: