There's a report doing the rounds of new unseen Primaris Marine models headed our way. Here's the latest:
We've all been expecting the Primaris Marines to get their new codex soon. Look what one gamer at GWHQ reported seeing:
via B&C's harvarn 7-3-2017
The other day I got a sneak preview of some primaris models that are not out yet. Cant share the photos but this is basically legit.. was a quick glance but this is what I saw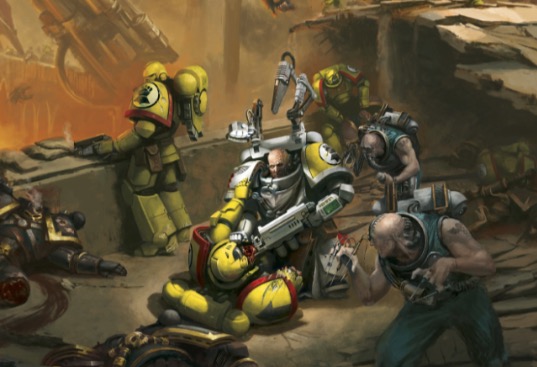 Primaris Apothecary: The apothecary was helmeted i assume there is a non helmeted version I didnt see any servitors tho in the picture, It was standing upright  it did carry a bolter which look a little different than normal. (sorry I am not a primaris player so I am not aware of much lore around these guys)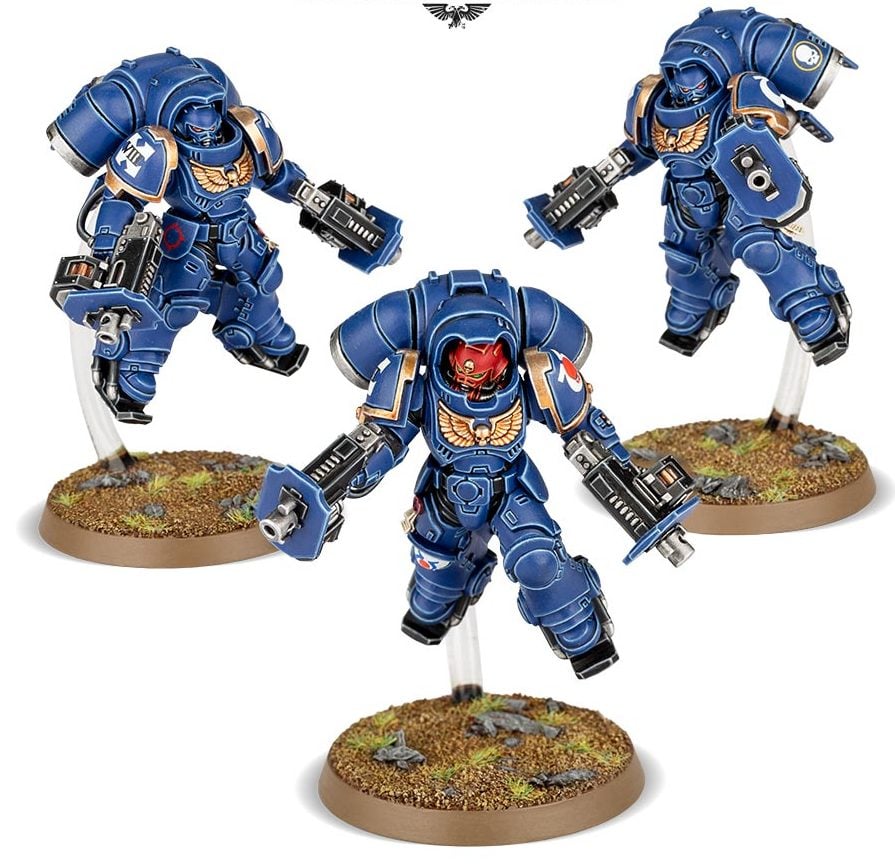 Interceptor Squad: with what looks like short range dual plasma cannons, The interceptors definitely not carrying pistols it looks huge but stubby. The inceptors basically had stubby looking plasma cannons with some expose cabling if i remember correctly.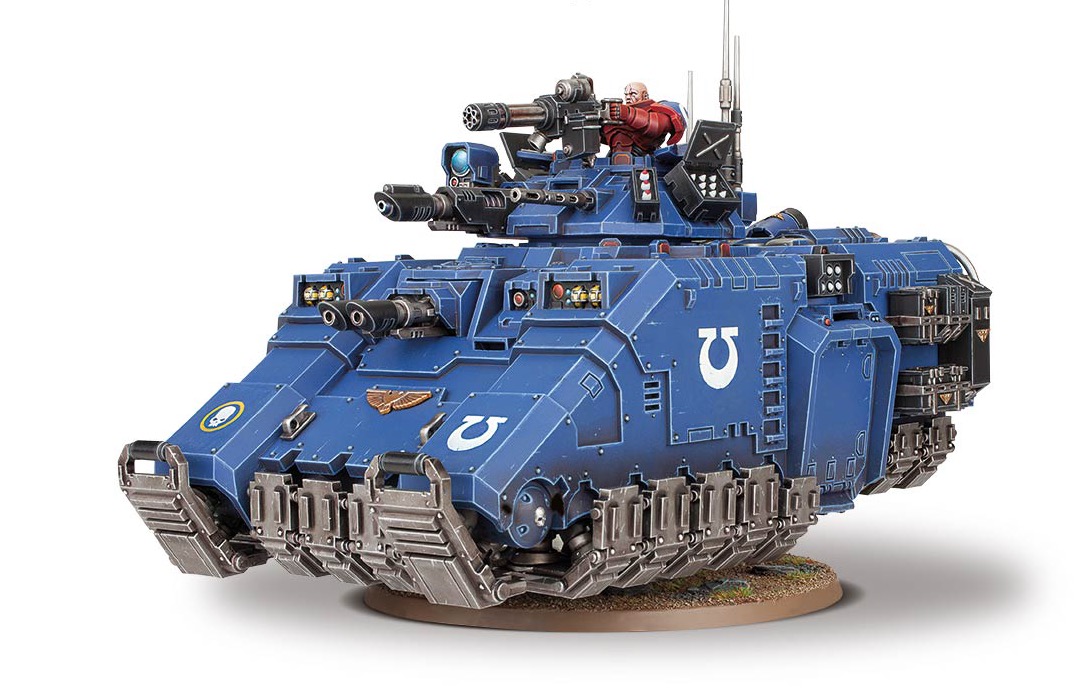 Repulsor Tank Variant: A second variant of the hover tank which had weapon sponsons where the doors are on the side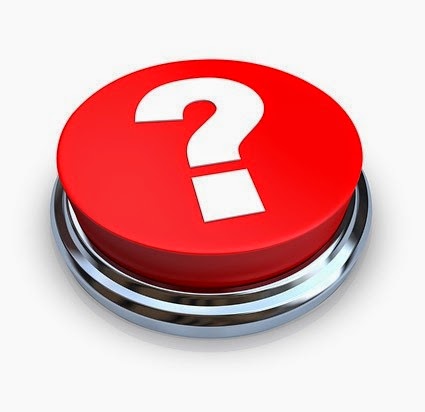 New Firepower Unit: New unit which looks like a cross between a Primaris marine and a centurion it had those new missile packs u see on the tank and dreadnought but on the shoulders of the new unit like how typhoon missile launchers are on terminators. They were carrying heavy weapons I assume its their version of a dev squad. It is definitely not a terminator just that it had an exo suit on it esp at the feet.. was referring to its aesthetics more than the suit in a suit kinda thing. That new unit which i got no idea what it is called is prob the highlight and It really seems to be blend between devastators with missile packs on the top and some extra support fix to its armour.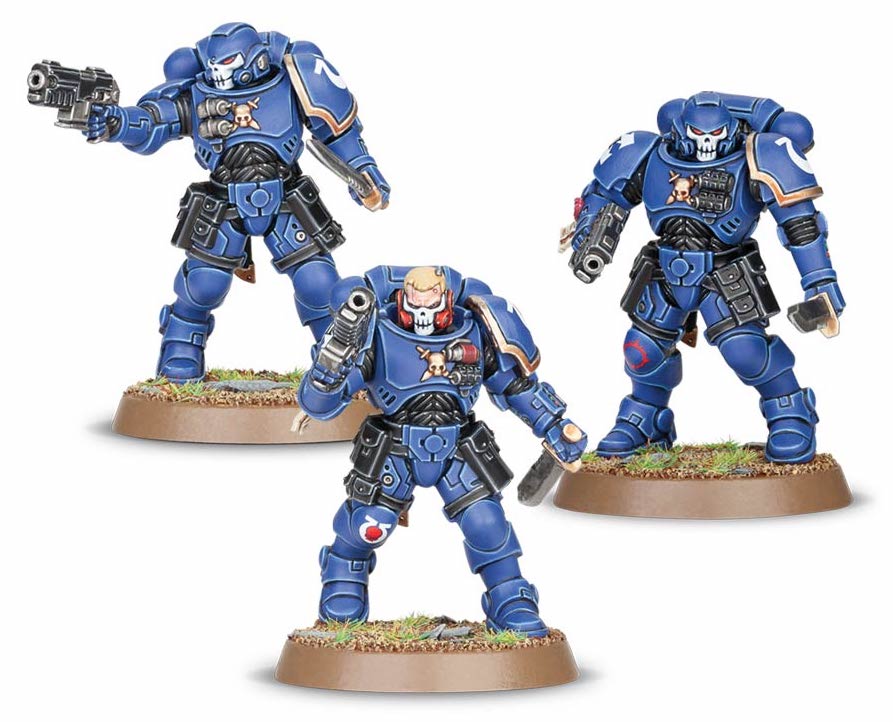 Bolter Reivers: which actually look really really cool.
Dunno of anyone else have seen them but it seems legit cause it was shot in a photo studio.
Schedule: I believe some of those photos are on que to be released soon. Cause it was in the same batch as the two heroes on pre-order
Thoughts:
We're already seen art of the Primaris Apothacary. Vehicle and weapon variants are standard in standalone kits, so the Reivers and Repulsor are reasonable options.  The only real standout in this rumor is the new big "not terminator" firepower unit.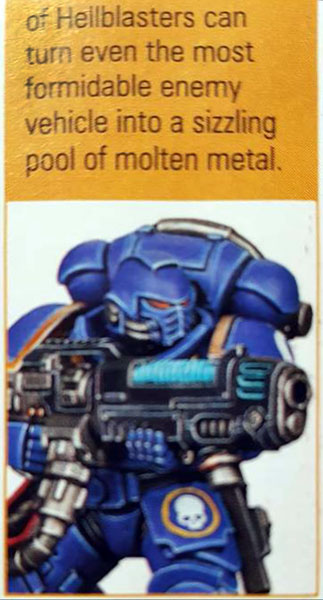 There's this Hellblaster guy from the White Dwarf
But then I fully expect GW to give the Primaris range the full Stormcast Eternal treatment with multiple new unseen kits.  None of these sound outlandis and they all mesh in with what we are seeing GW crank out with ever more Primaris reveals these last few weeks.
~I'd expect to see an all new army and book in the next month or so.