GW has a Death Guard codex on the way. Here's some amazing units from 40K past that should make a Nurgly return.
Warhammer 40,000 is 30 years old, and has been explored in both novels , video games and tabletop games from the 54mm Inquisitor to Battlefleet Gothic. There is a vast library of resource material to draw from to fill out armies.
The Death Guard have a fine pedigree and GW has many options to flesh out the army into something special.  Here is what I would bring to the 8th Edition tabletop to round them out.

Death Guard Terminators
The Death Guard are all about the infantry, and heavy use of Terminator armor.  Looking back to 30K we see three major places to go with Plague Terminators:
Standard/Cataphractii Plague Terminators – the default T5, disgustingly Desilient Cult termys we all love to hate need to be back in the Death guard roster.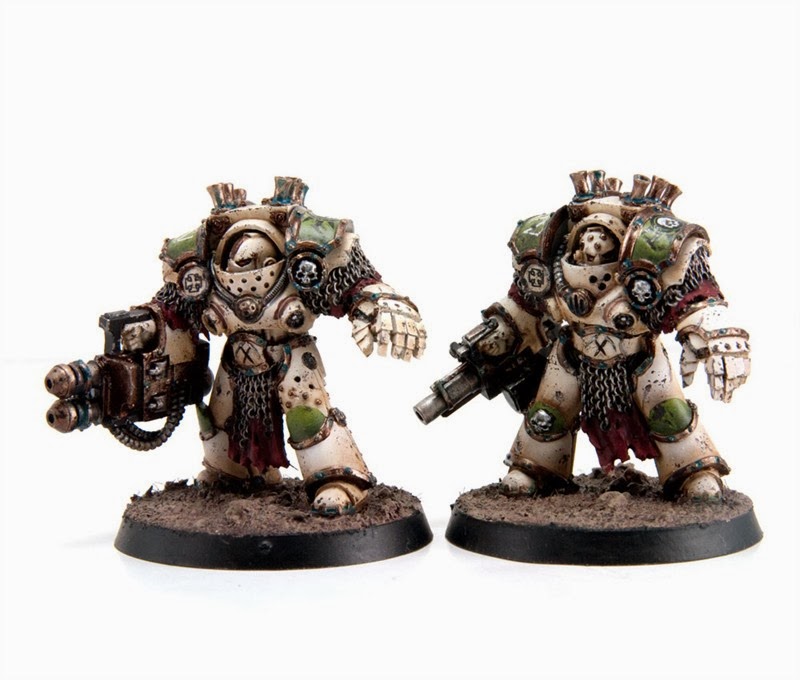 Grave Wardens – From 30K, these guys are all about noxious clouds of poison – and grenade launchers/flamers. These guys are all about choking out hordes of weak troops.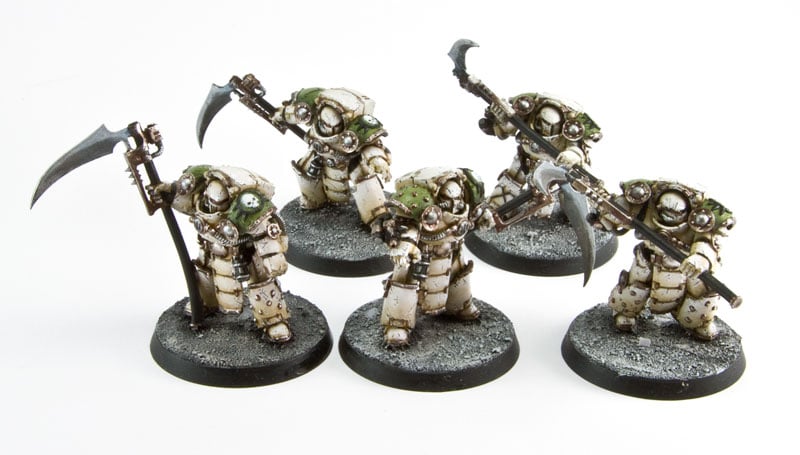 Death Shroud – Mortation's elite bodyguards. Probably 3-4 wounds apiece, and all armed with chem-flamers and power-scythes. These guys should be nasty and great at hacking down any attackers stupid enough to try to enter assault with them.

These are from EPIC. These are standard sized vehicles ( say Land Raider sized), that hurl diseased payloads across the battlefield upon their foes. then they surge forth to hose them down with disgusting torrents of corruption from their forward "gross-flame throwers". I'm sure the digital sculptors could come up with something really cool and Nurgly for these by 2017 standards.

The big boy from EPIC. Khorne got their Lord of Skulls, and Nurgle has the Plague Tower.  Just look at that thing. We are talking about the potential for a monster kit the same scale at the Lord of Skulls. A daemonic engine of enormous size, shambling forward on rotting wheels, with a giant siege tower reaching for the skies. Billowing corruption and filth, the Plague tower is armed to the teeth with corrupted weapons to hose down any would-be defenders. Imagine the love-child of a Stompa and a Skaven Screaming Bell covered with Nurglings and Poxwalker crew.  Sign me up for that!
"Nurgle Plague Tower is a very powerful Daemon Engine dedicated to Nurgle. This foul construction is a medieval siege tower reborn as the enemy's worst nightmare.

The Tower is unbelievably resilient, able to withstand the punishment that would fell any Imperial tank. It also shelters a host of Nurgle's twisted followers in its innards, allowing them to fire at their weakening enemies from the safety of this construct.

A Plague Tower is armed with a pair of Demolisher cannons, to deal with hostile armour, while its Pus Cannon and Plague Mortar allow it to slaughter enemy infantry with the enormous quantities of vile pus.

Only the suicidal would dare to attack the Tower in close combat. Not only is the tower defended by swarms of crazed Nurglings but should attackers succeed in destroying the tower they are likely to be drowned in an explosion of pus and filth as the Daemon-machine dies."
Heck, GW even made a datasheet for it back in 2008 with Apocalypse 1st Edition. Now we just need a mini.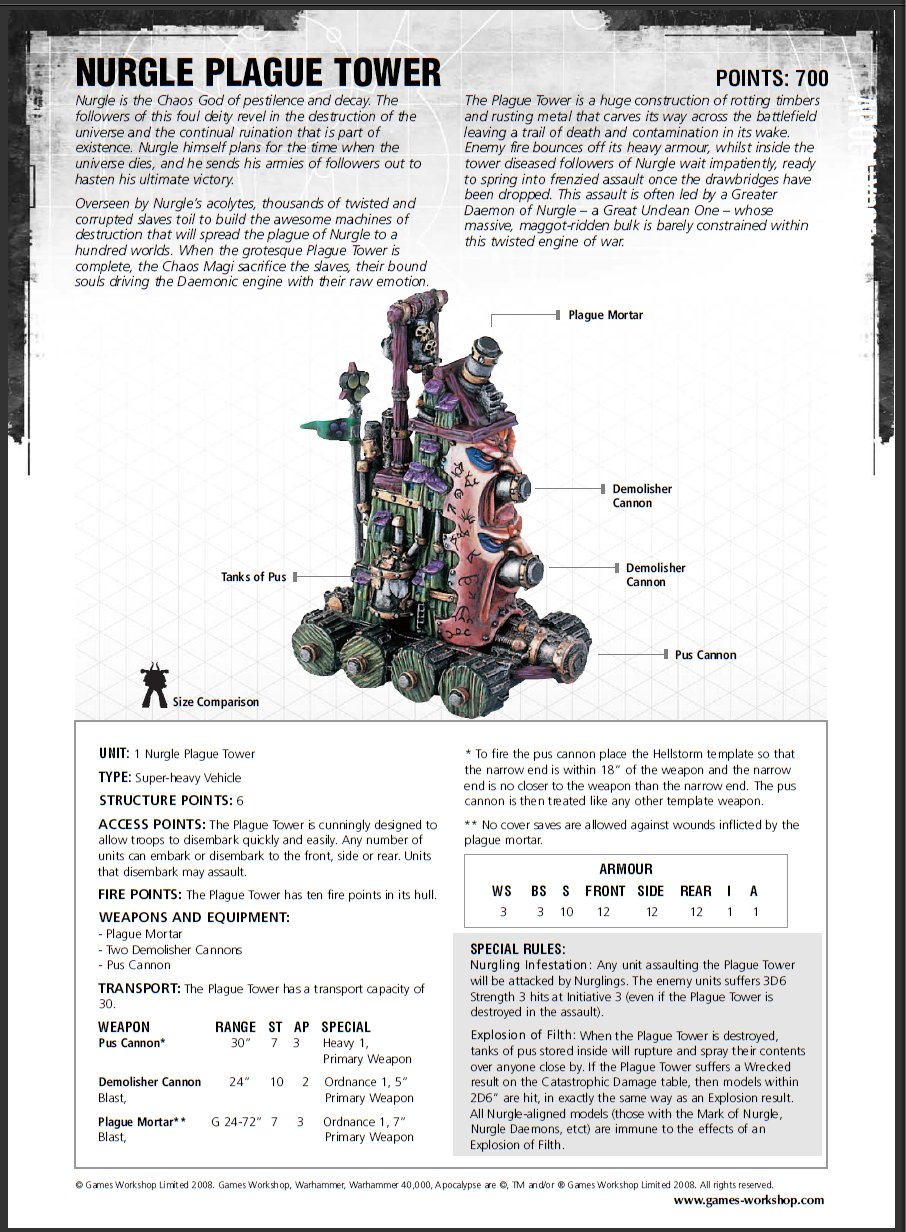 ~What do you think the Death Guard need to make their army really unique?