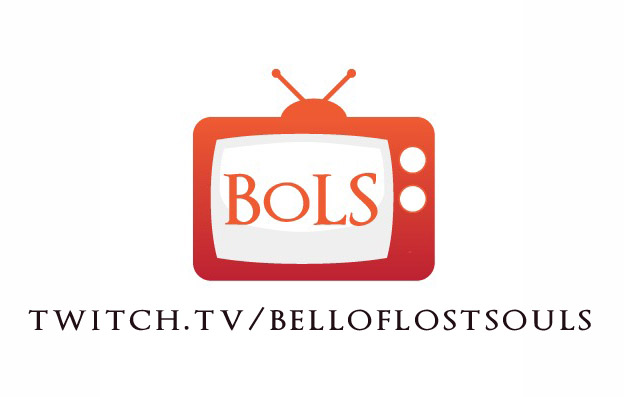 We have the codex, a painted Primaris army and are taking your questions! Come play with the BoLS team.


All this week we will be putting codex Space Marines through it's paces. We have a fully painted Ultramarines Primaris army with some new toys. We will be testing it out all week against a variety of different army types and of course taking your codex questions the whole time. Once the battle is over, sit down with us for a Codex Space Marines talk show. Here's the core of the army we will be using: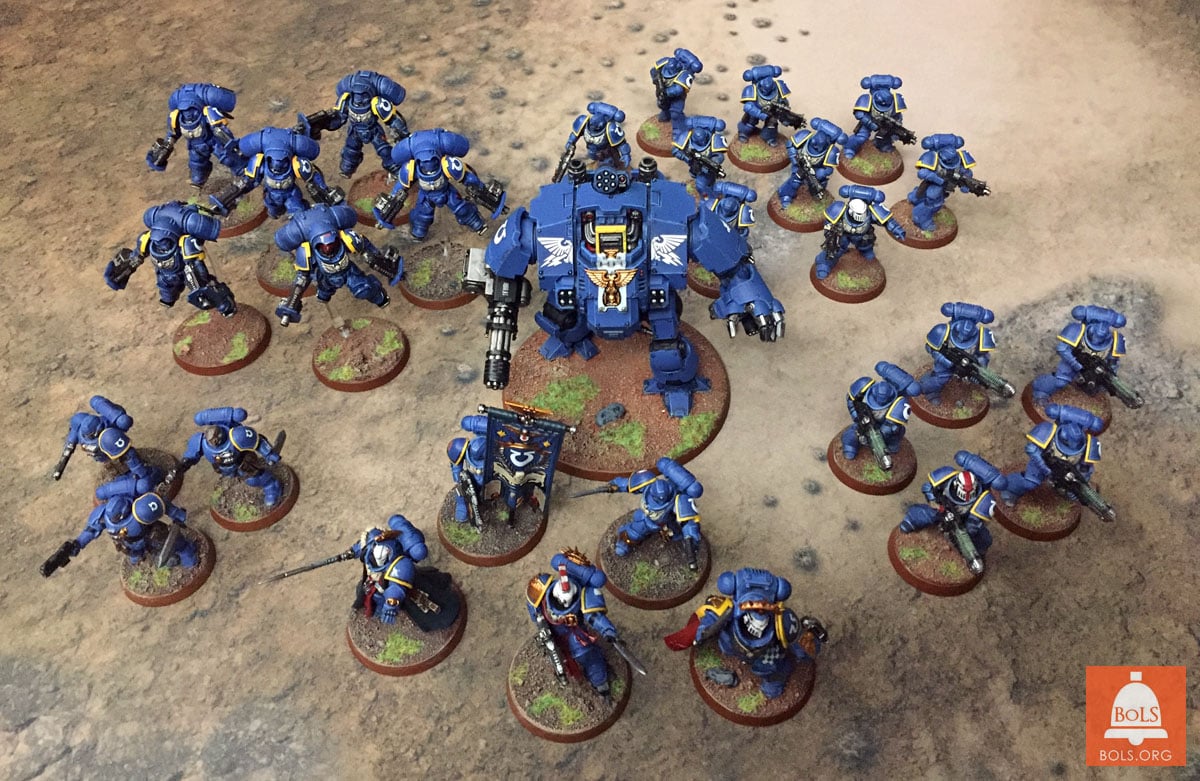 After the 40K game, join us for our new  classic gaming show "Retrograde". We have a big pool of classic games from Warhammer 40k, Fantasy, Star Wars and Dungeons & Dragons.  Come see what we're playing today.
BoLS Twitch Schedule
Come join us 7 days a week for all the games we can jam in. Here's the schedule: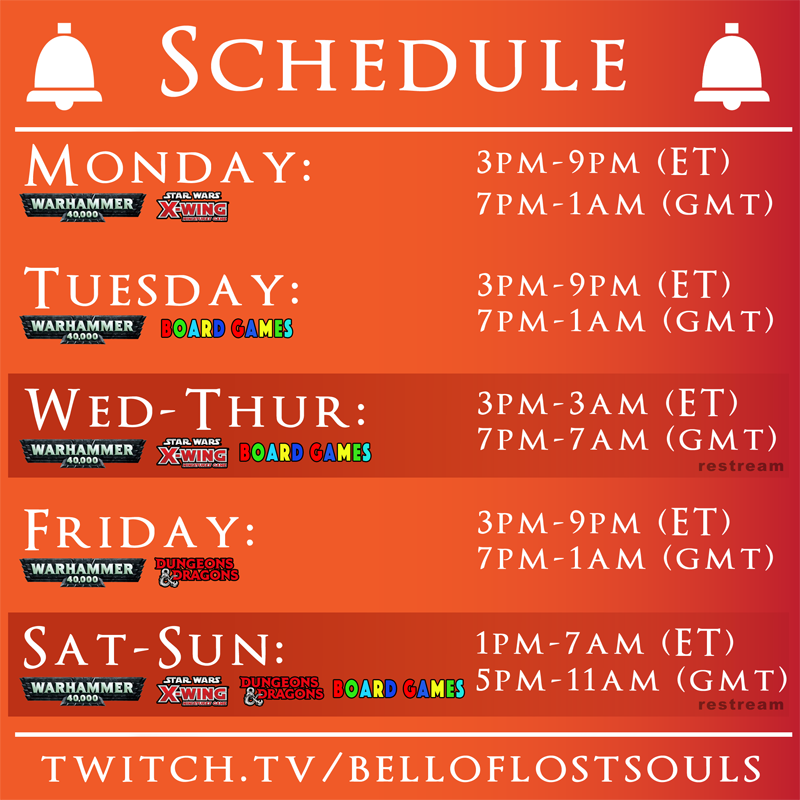 Everything's fully painted and we have an insane amount of giant armies… for tons of your favorite games just waiting for you to enjoy. We'll be playing competitive games, casual games, crazy narrative games and everything in between. Then look forward to regular talk shows covering everything from lore to tactics to tabletop, RPGs and more.
We invite you to come over today, follow our channel and enjoy the fun!