FFG New Releases: July 8th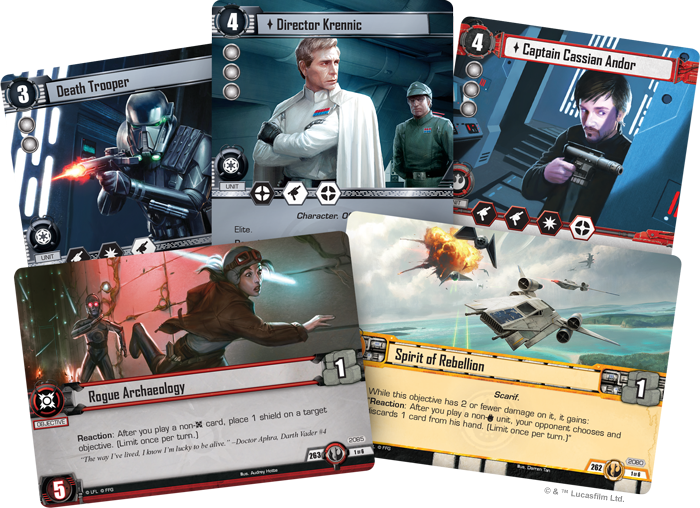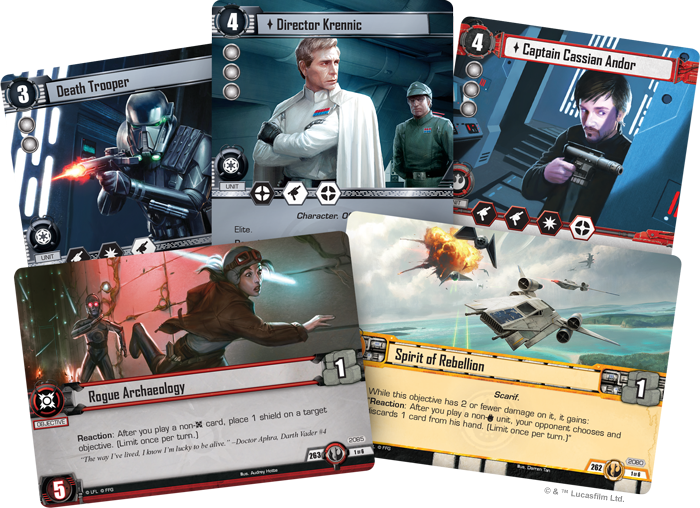 FFG has everything from Game of Thrones to Ancient Horror to Star Wars to keep you shopping this weekend. Take a look: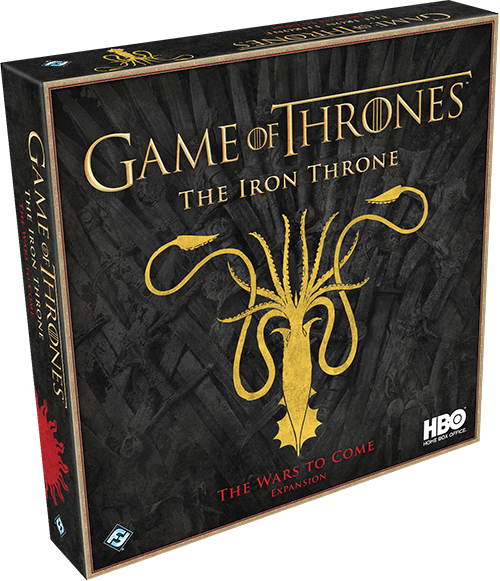 The Wars to Come features everything you and your friends need to expand your games of The Iron Throne to seven players, including two new Houses—House Greyjoy and House Martell—and their ten new leaders. Can you rise above all six of your rivals to claim the Iron Throne? The new leaders, House cards, and unique abilities from The Wars to Come ensure you'll not only find yourself confronted by more Houses, but by more of the chaos created by war and your opponent's unpredictable talents.
Additionally, The Wars to Come introduces a deck of twenty-five new allies. These iconic characters root your schemes and politics more firmly in the world of HBO's acclaimed Game of Thrones, even as they permit access to a wide range of new abilities that can dramatically change the shape of a battle—or even the game!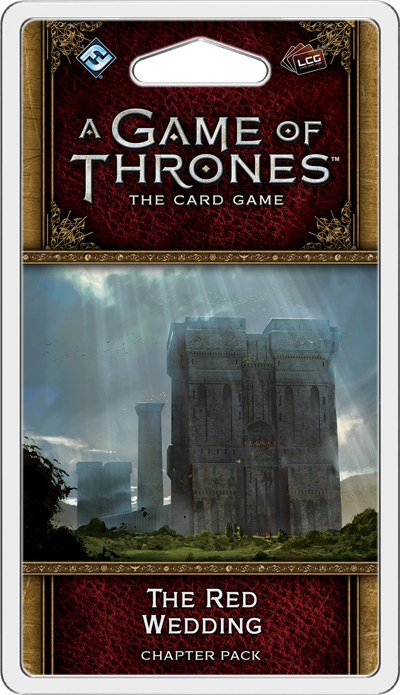 With The Red Wedding Chapter Pack for A Game of Thrones: The Card Game, you'll have the chance to continue the saga of A Storm of Swords with one of the most gut-wrenching and iconic moments of the entire series. Even as you walk among the fallen and the deadly power of House Frey continues to grow, you'll also find new ways to spend and earn your gold, like the other expansions of the Blood and Gold cycle,. With iconic characters like Ellaria Sand, Strong Belwas, Othell Yarwyck, and Walder Frey entering the game for the first time, The Red Wedding brings new horrors and schemes into every game.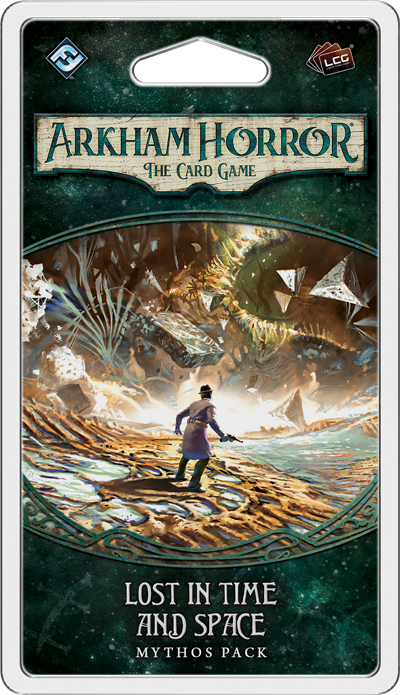 At the end of The Dunwich Legacy cycle, and near the end of your path to abject madness, Lost in Time and Space is the climactic sixth Mythos Pack in the first full-length Arkham Horror: The Card Game campaign!
Nothing can prepare you for what you'll discover at the cycle's end. As your world dissolves into pathways of sound and color that extend for an eternity in all directions, the lines between objects grow jagged, shifting. Your skin starts to crawl, feeling as though it's turning inside out. Somehow, you must find your way across this foreboding alien landscape. And, somehow, you know you're not entirely alone…
Lost in Time and Space introduces a new scenario full to bursting with otherworldly chaos, non-Euclidean geometry, and menacing, extra-dimensional entities possessed of incomprehensible powers. You'll find player cards strong enough that you just might have a chance to survive. And for those who play it as the capstone of The Dunwich Legacy campaign, the scenario's also littered with effects that call back to the decisions you've made. It is an adventure, a reckoning, and a descent into madness.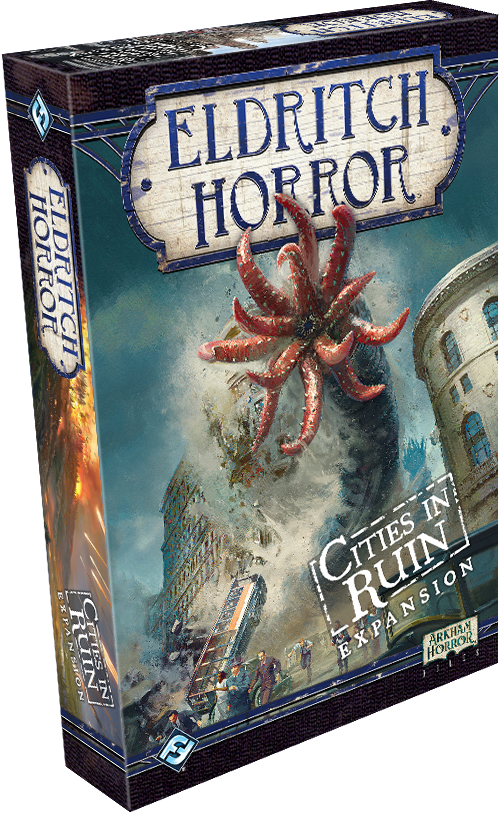 Subscribe to our newsletter!
Get Tabletop, RPG & Pop Culture news delivered directly to your inbox.
Violent earthquakes contort cities to unrecognizable ruin, torrential typhoons eradicate coastlines, and deep below the the Earth, something ancient stirs.
Shudde M'ell, The Cataclysm from Below, approaches with destruction and ruin as his heralds.
Cities in Ruin brings four new investigators, and a slew of new monster and encounter cards to the world of Eldritch Horror.  New Ancient One Shudde M'ell's presence brings a destructive twist to the game in the form of deadly disasters.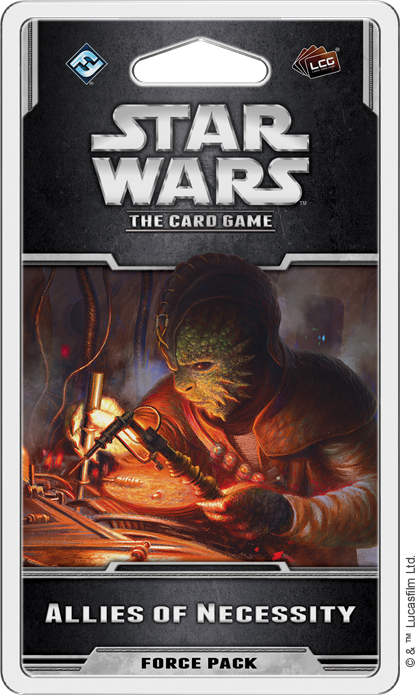 Within Allies of Necessity and the new Alliances cycle for Star Wars™: The Card Game, you gain plenty of incentives to bring multiple affiliations together. While multi-affiliation decks have always been a possibility, Allies of Necessity offers more tools to help you than ever before—starting with new affiliation cards, which offer new deckbuilding requirements and special abilities. What's more, you'll find iconic characters from Rogue One, Star Wars Rebels, and the Darth Vader comics throughout the cycle: in fact, this first Force Pack includes Doctor Aphra, Director Krennic, Captain Cassian Andor, and Jyn Erso. 
With eight new objective sets (two copies each of four distinct sets), and twelve brand-new affiliation cards (two for each affiliation), Allies of Necessity promises to change your games like never before!
~These are on shelves right now. Get em while they are hot!