FFG: Runewars: Rise of the Ynfernaels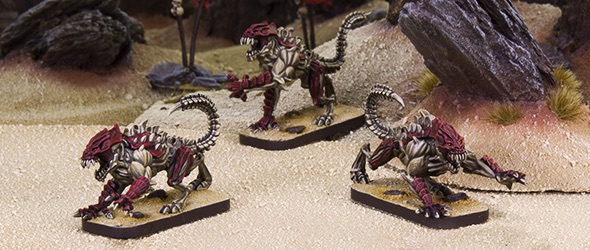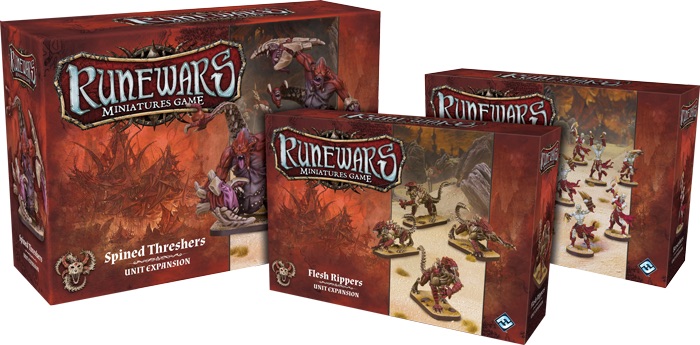 The Ynfernaels forces of the Uthuk Y'llan are growing as Runewars is getting more unit expansion!
via Fantasy Flight Games
"Fantasy Flight Games is pleased to announce three new unit expansions for the Uthuk Y'llan of Runewars Miniatures Game! Players can now expand forces with unique unpainted miniatures, upgrade cards, and tokens for the Flesh Rippers Unit Expansion, Berserkers Unit Expansion, and Spined Threshers Unit Expansion!"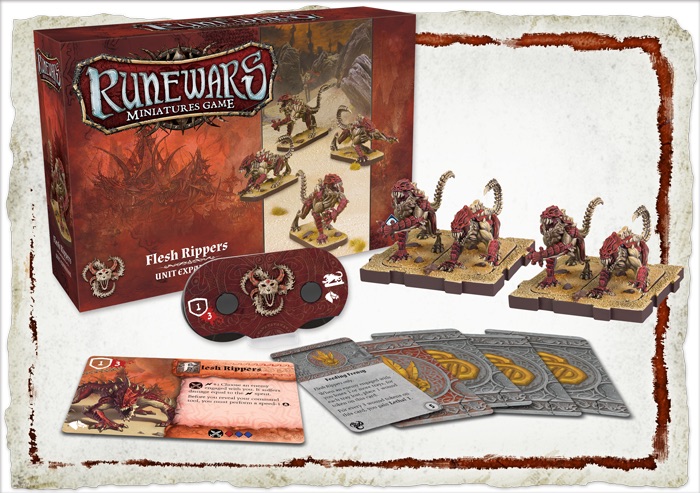 Lightning fast shock troopers and scouts, the Flesh Rippers make excellent flankers for the Uthuk army. When they get caught up in a feeding frenzy they become even more lethal to their prey: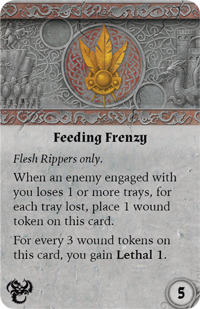 Tear your enemies to shreds with the Flesh Rippers Unit Expansion for Runewars Miniatures Game!

The locust swarm of the Uthuk Y'llan Army calls upon dark forces to exact revenge on the people of Terrinoth. The Flesh Rippers Unit Expansion features four plastic figures, a collection of tokens, and five upgrade cards to further strengthen the demons of the Ynfernael.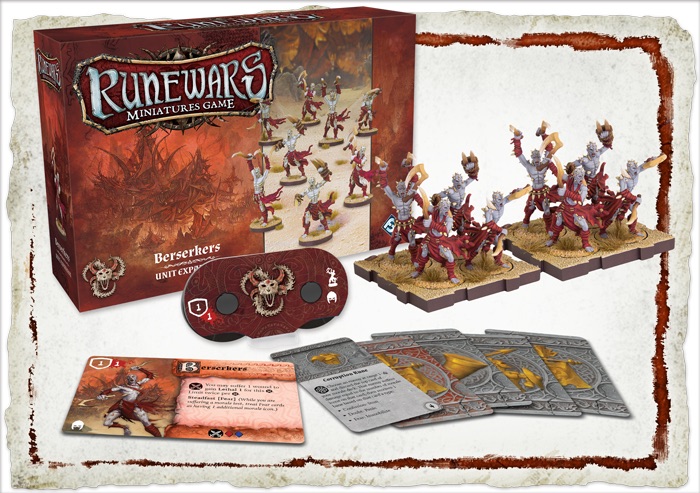 Even horde army of the Uthuk needs a solid backbone of deadly (and mostly crazy) troops. The Berserkers are here to fill that role. The violence of combat will get their blood flowing and with upgrades like Bloodrage Conduit, their Lethality won't be a question. They want to bring a world of hurt to the table and have the means to do so!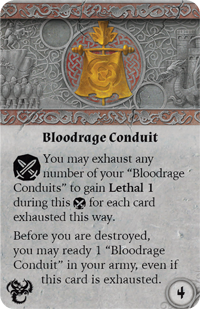 Subscribe to our newsletter!
Get Tabletop, RPG & Pop Culture news delivered directly to your inbox.
Make your enemies cower in fear with the Berserkers Unit Expansion for Runewars Miniatures Game!

The Berserkers Unit Expansion includes eight unpainted miniatures, five upgrade cards, and a collection of tokens to further develop the forces of the Uthuk Y'llan Army Expansion.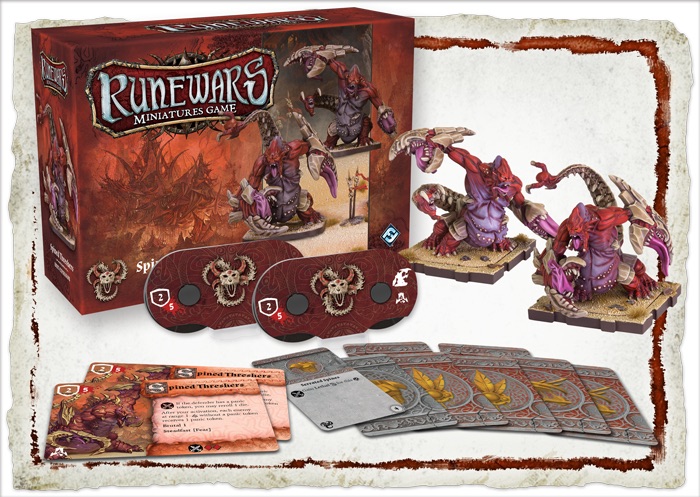 Every army needs a good frontline beat stick and these brutal Spined Threshers fit that bill. With their massive claws and intimidating presence they can tear down the biggest units or survive the deadliest charges. Just try to stay on the good side of the Frontline Spined Thresher…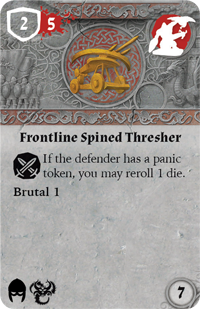 Summon the ultimate forces of the Ynfernael with the Spined Threshers Unit Expansion for Runewars Miniatures Game!

The Spined Threshers Unit Expansion includes two figurine and movement trays to house them, as well as a collection of tokens and eight upgrade cards to strengthen the Uthuk Y'llan Army Expansion.
All three expansion packs are scheduled to hit stores in Q4 of 2017! The Runewars are heating up – are you prepared for battle!?
Latest News From BoLS: