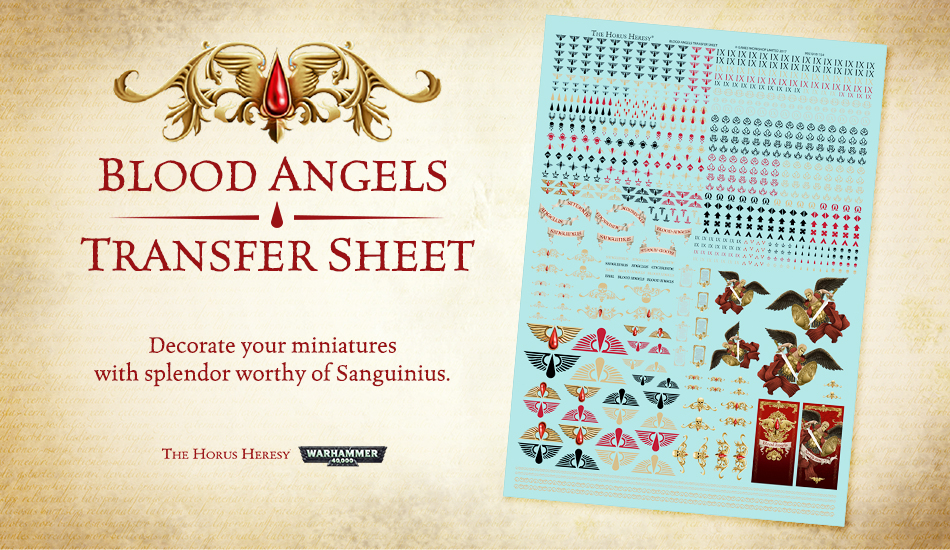 Forge World unleashes the Sisters of Silence new APC, plus new Hobbit Dwarves & Blood Angels Goodies!
via Forge World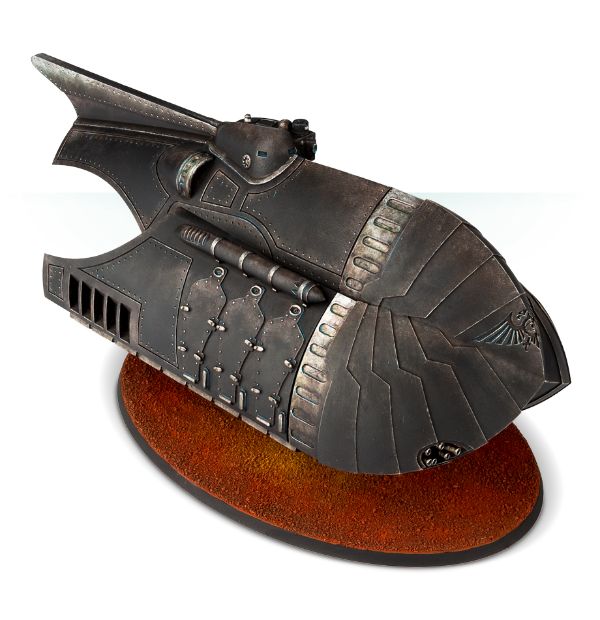 Built to approach its targets silently and with utmost stealth, the Kharon Pattern Acquisitor is deliberately made to be a thing of mystery and terror when its presence is unveiled. Used primarily in a paramilitary role by the Sisters of Silence, it can suppress civilian resistance with lethal effect, its hellion cannon cutting through rampaging mobs and destroying makeshift barricades. Against greater threats, various payloads of missiles can be deployed, including sophisticated antipsyker warheads.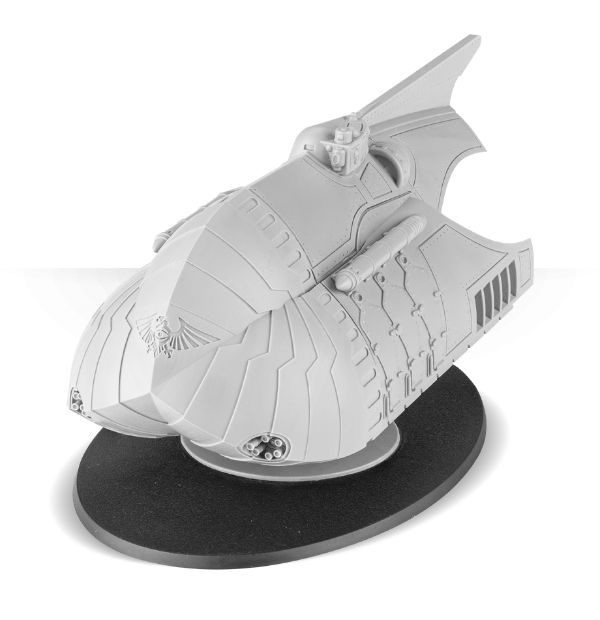 This multi-part resin kit contains the parts needed to assemble a Kharon Pattern Acquisitor, a Dedicated Transport for a Talons of the Emperor army list. It's an interestingly shaped craft, with an almost organic-looking hull dotted all over with the vents and exhausts needed to allow its stealthy movement on the battlefield. There are two options for the access hatch – closed, with thick armour covering it, or open, with the iris door clearly visible, ready to disgorge the warriors inside. The hull contains holes for inserting 2 8mm magnets (not included) to allow you to switch between the closed and open access hatch assemblies on the fly – of course, if you strongly prefer one, you can always glue it in place. As well as these details, the Acquisitor is armed with 2 missile launchers and 2 hellion cannon, one of each placed on either side of the hull.
This kit comes as 19 resin components, and is supplied with a 170 x 105mm oval base and a clear flying stem. Rules for the Sisters of Silence Kharon Pattern Acquisitor are available in The Horus Heresy Book Seven – Inferno.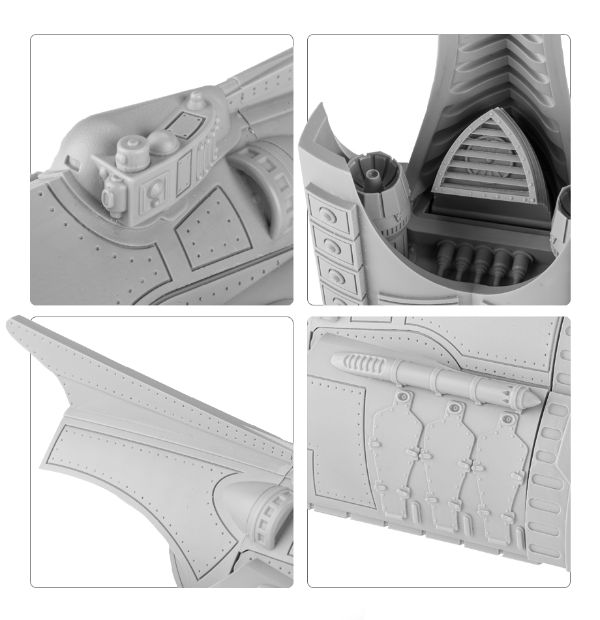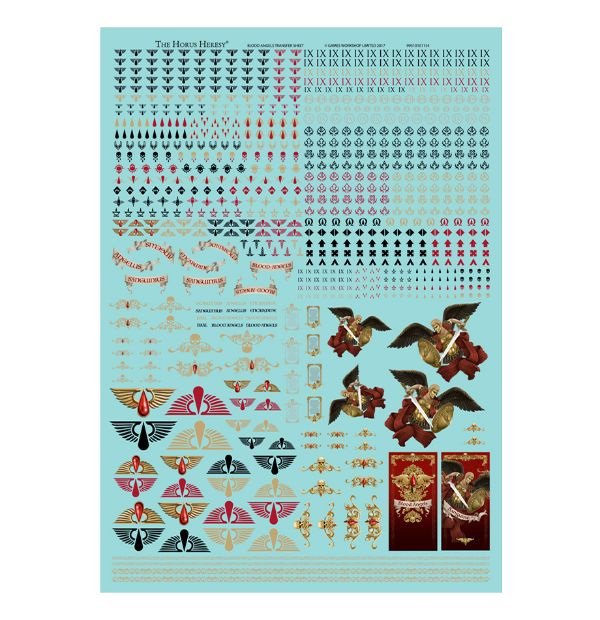 Perfect for Blood Angels armies, this A4 transfer sheet is filled with the markings of the IXth Legion. Including Legion insignia, squad markings, honour symbols, banners and more, it's made specifically for personalising the vehicles and infantry of your army.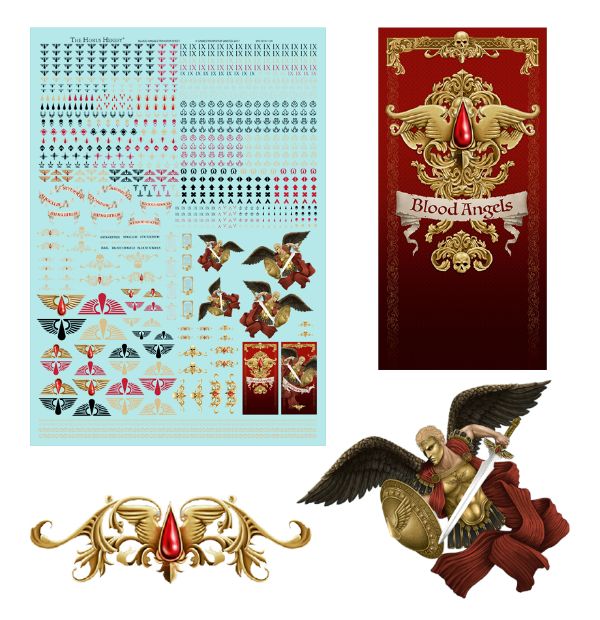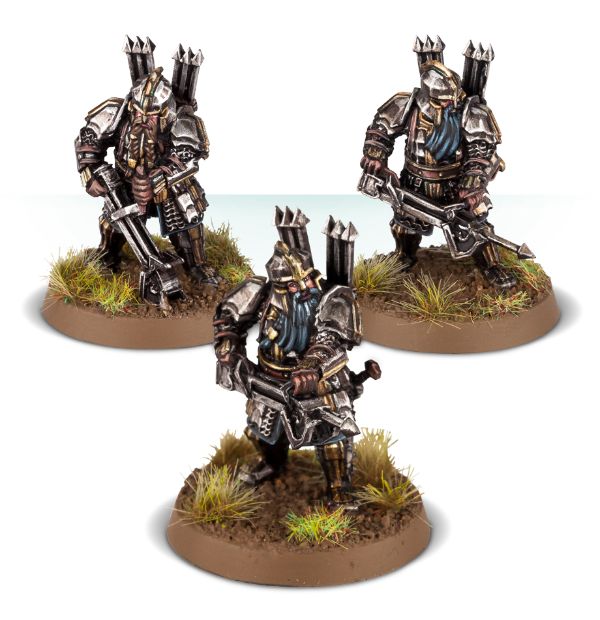 The Dwarves of the Iron Hills will follow their lord without question into battle. Their unbending resolve and will to fight drives them forwards against unassailable odds. Many Dwarves are equipped with huge mattocks or crossbows, whilst others are armed with long spears and broad shields; these Dwarves are highly trained in the art of forming a nigh-impenetrable shieldwall. Just as with Dwarven armour, no weakness is permitted in the army of the Iron Hills, and so the Dwarves of Dain's army are the finest of their kind.
This multi-part resin kit contains the components necessary to assemble 3 Iron Hills Dwarves with Crossbows, warriors for a Good army. They come armed with a powerful underslung crossbow each, and the three models are depicted in suitably dynamic poses wearing exceptionally chunky armour, ready to use their weapons to unleash deadly piercing bolts.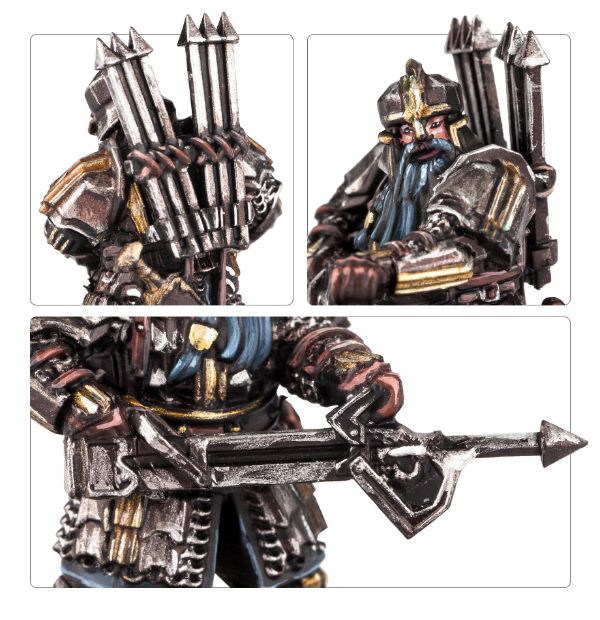 Rules for using the Iron Hills Dwarves with Mattocks can be found in The Hobbit: There and Back Again.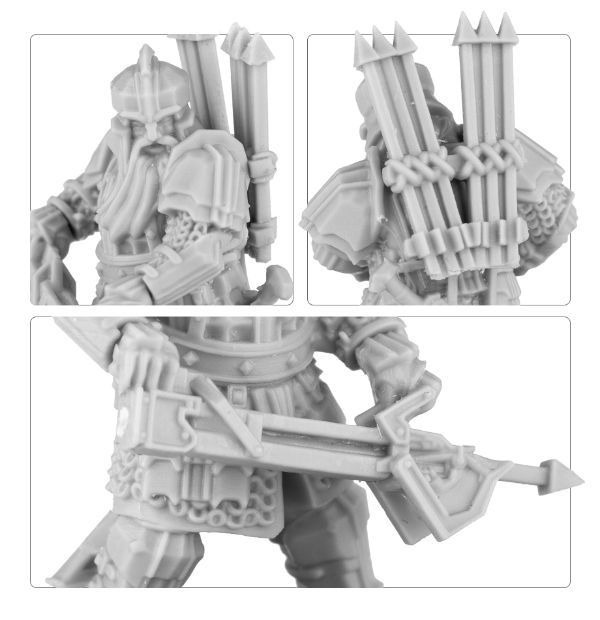 This is a multi-part resin kit that makes three complete miniatures from 9 components. Three 25mm round bases are included.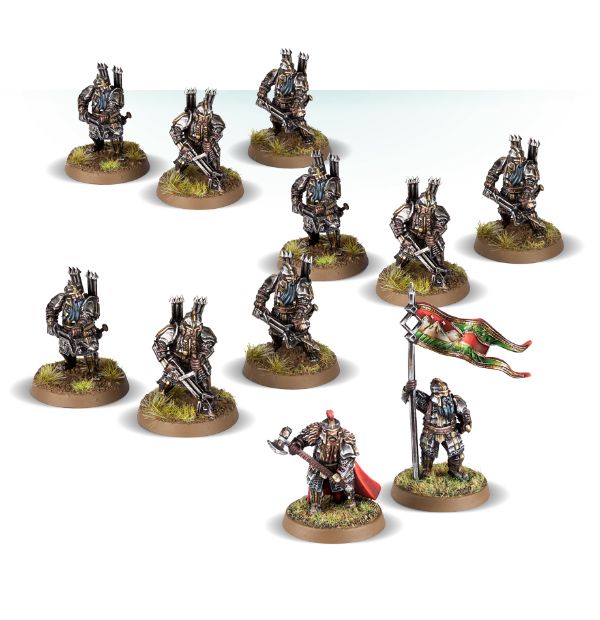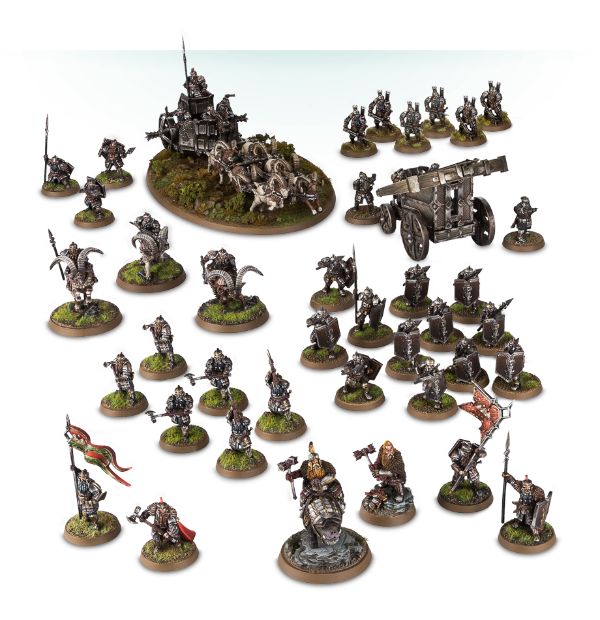 The Sisters of Silence ride in Style!