Get A Head in Fantasy Football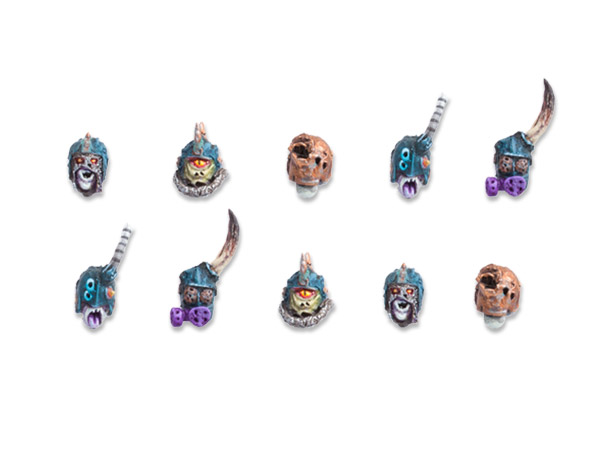 With these new sculpts from Tabletop Art-GmbH you can really keep your head in the game.
If you want your minis to really get in the game, then these conversion kits from GmbH are exactly what you need. Whether your minis are mortal or monstrous, they've got you covered with a fine selection of helmeted heads. You get 10 heads in each set, and with two new sets that's 20 all in all.
These sets are mostly a mix of human and undead heads, though there are a few horns and spikes and things so you can personalize whatever players you have on your favorite "bloody sports" team.
via Tabletop Art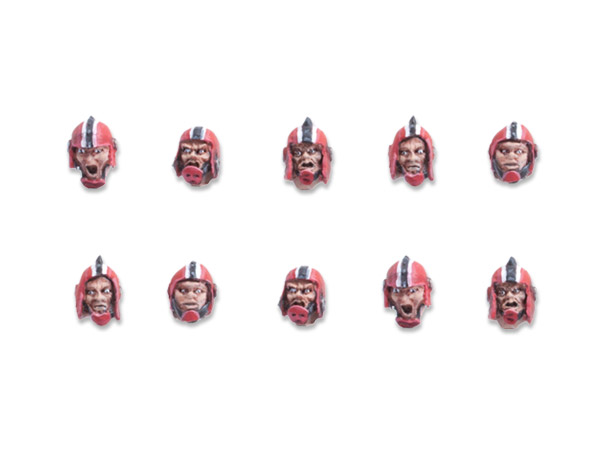 Those are some serious game faces in there. Look at their eyes, bugged out, focused only on victory while their helmets (done up in patriotic red white and blue) sort of frame the grit in their eyes and the heroic snarls on their faces. And now here are the undead guys.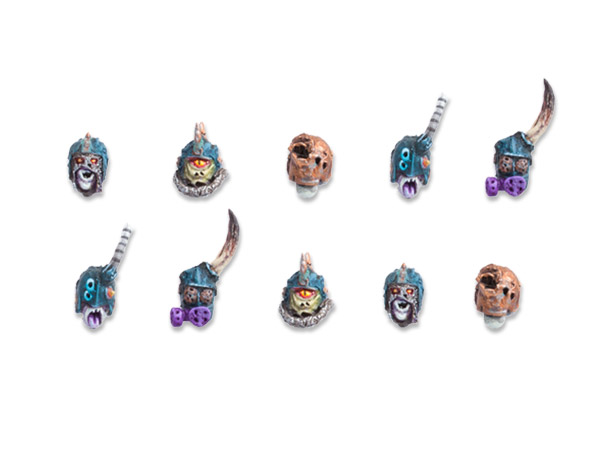 I love the detail on display here. There's a full face mask to cover, presumably some kind of incorporeal being–as well as the completely wrecked helmet, which is presumably how the player inside ended up undead in the first place. Each of the heads you see here (as well as the ones in the previous sets) are made out of resin and come unpainted. Some assembly may be required.
At any rate, there are four other sets you can check out–these are just the latest. You can also find models for balls, armor, or the like for any 28-30mm scale figurines you want to convert.
Tabletop-Art GmbH is manufacturer of bits, bases, miniature conversion sets, markers and terrains for wargames. You can find our products in our online-shop or in leading specialized retail stores and online-shops in the wargames field.
Latest News From BoLS: