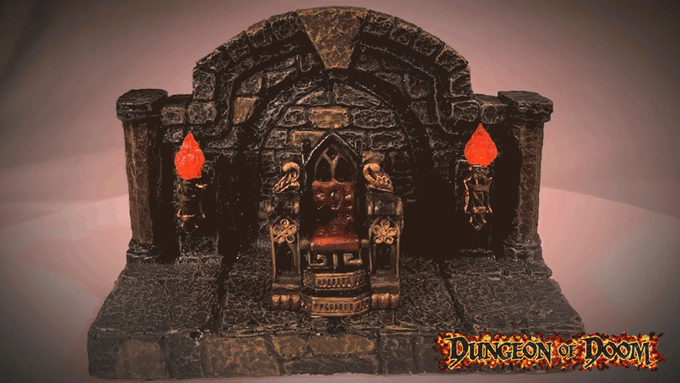 Dwarven Forge makes some of the greatest dungeon terrain out there. Now's your chance to take some home.
If you have ever played Dungeons and Dragons, or Pathfinder, or any tabletop fantasy RPG, then you likely know a little bit about Dwarven Forge. If you somehow haven't, here's a quick rundown–they make, hands down, the best dungeon terrain out there. It's meticulously detailed, and exactly what you need to bring to life any scenario you can imagine.
But don't take my word for it–let these beautifully sculpted 3-d terrain pieces speak for themselves.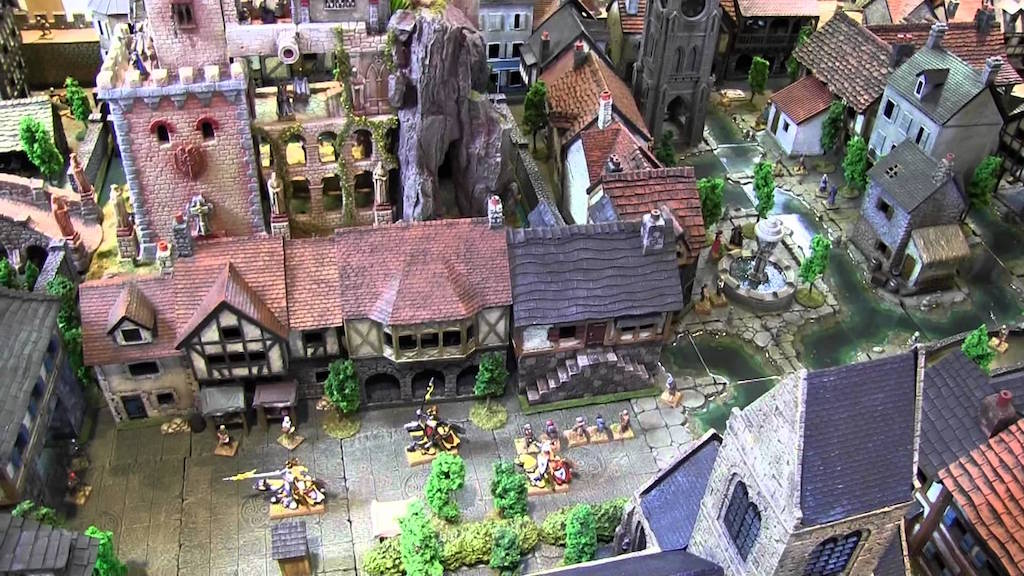 It takes a village, they said. Well, Dwarven Forge has one.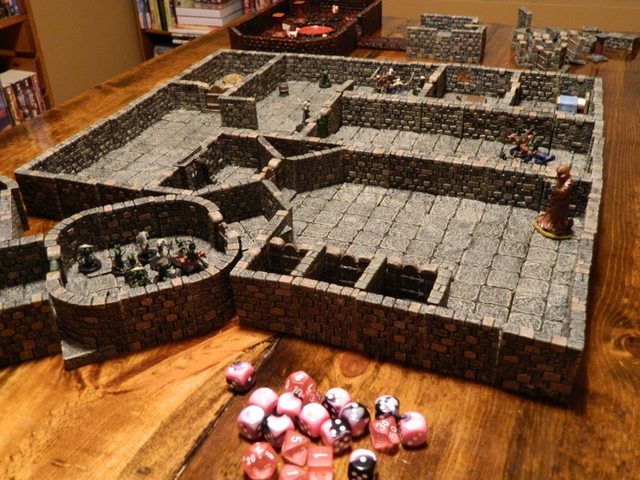 That room actually rotates. I have nothing funny here, it's just really cool.
Well, there's a very rare opportunity available right now. For the next week or so, while they're still running their massively successful Kickstarter campaign (at the time of this writing, they had raised $1.7 million of their stated $100K goal) you can get in on their very next set of terrain, the Dungeon of Doom, and acquire as many or as few pieces as you like at an incredible bargain.
And this might sound infomercial-y of me, but, wait there's more! You can also get this terrain hand painted–so if you want your dungeons to look a little more like that village, they've got an option for you. And with plenty more exclusives for backers, you'll absolutely not want to miss this if you're a fan of RPGs.
via Dwarven Forge
Here let me just start off with what's new:
And then you have the entire main campaign, the dungeon itself: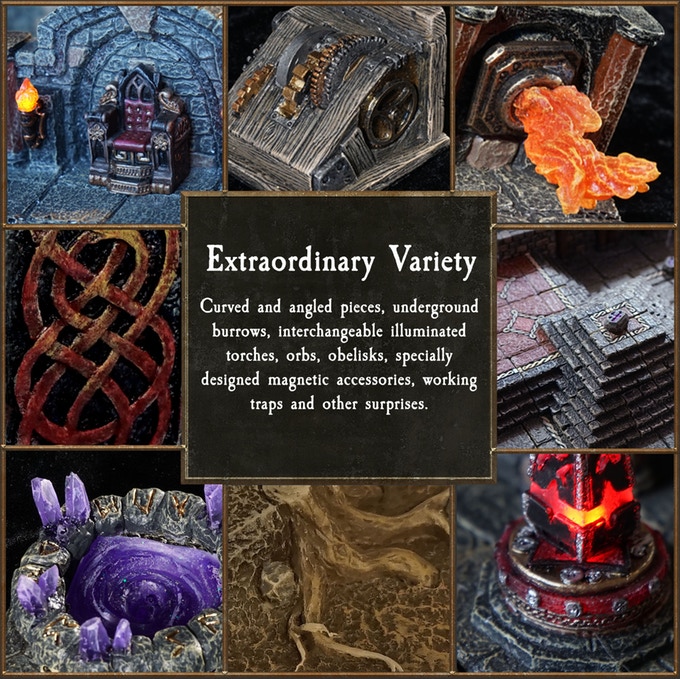 Dwarven Forge — makers of the world's finest gaming terrain — returns underground to create the ultimate dungeon.  We're thrilled to present our new Kickstarter: Dungeon of Doom!

We've finished the design and the sculpting — nearly 150 different brand new pieces!  But to create the steel molds required for production — and to commit to the enormous production run required to bring this remarkable dungeon to gamers — we also need your support.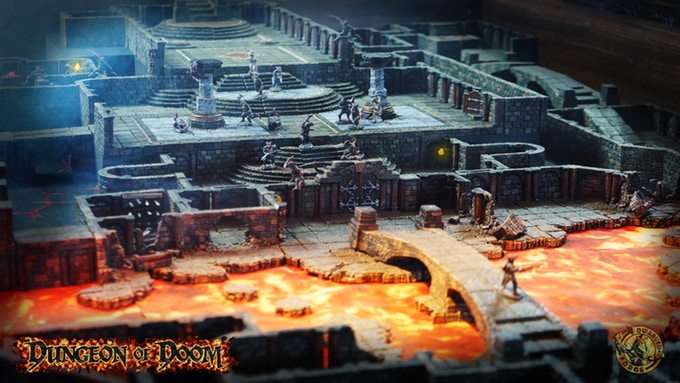 Elevation Platforms: This year we're making our largest piece ever – a 12" by 12" platform designed to quickly elevate levels of your dungeon. Utilizing a removable lid, it allows you to build using two different heights.

And when you're done building, the platform flips over and becomes a storage tray covered with lid.  And it's now released!
This year, we have six Main Pledge Levels: Dungeon Levels I – V, and the largest pledge, "Dungeon of Doom!"  (We have a "Build Your Own Dungeon" pledge as well.)

To showcase our vision of what these pledges can create, Dwarven Forge Creative Director, Nate Taylor, built them into 15 connecting zones called "Encounter Areas."  Dungeon Level Iincludes the first Encounter Area, Dungeon Level II includes Encounter Areas 1-3, and so on, to the Dungeon of Doom Level, which includes all 15.  So each successive Pledge Level transports you deeper into Doom!
So if you've been wanting to spice up your tabletop, and acquire some stunning pieces that can help bring your campaigns to a new level of immersion, check out this Kickstarter today.
Happy adventuring!