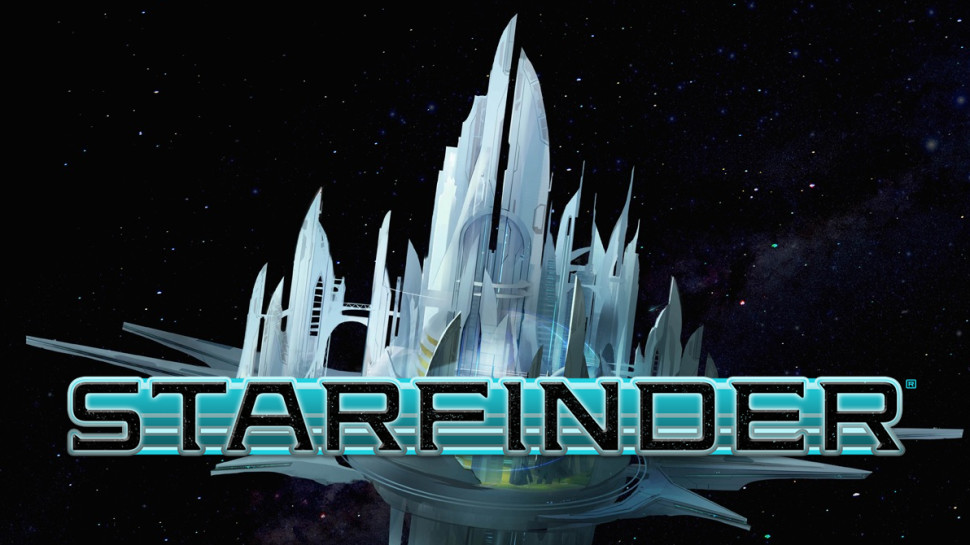 Starfinder has an interesting new take on Hack-and-Slash style gameplay.
That's right. Get your exocortex primed and ready  and try not to think about the fact that you get something called an exocortex implanted INTO your cortex–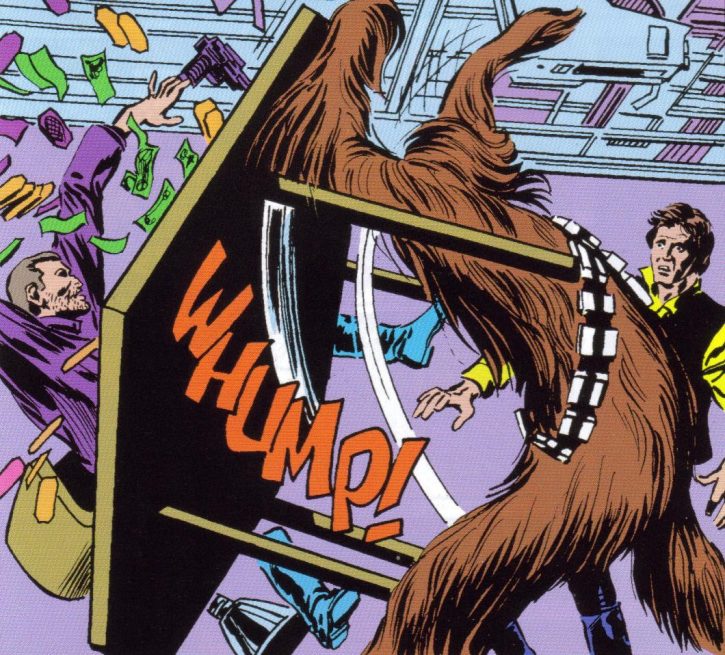 –okay. Fine. We got that out of our system? Good. Then let's get down to business, and with nary a Hun in sight, it must instead be time to talk about how Hacking is going to work in the upcoming Starfinder RPG.
Hacking occupies an interesting niche in sci-fi games. On the one hand, the closer you are to our time, the more important it seems to be. There's a certain period where everything is hackable–that's basically cyberpunk and any other near-future type thing. The further out you get, with more advanced technology and starships and lasers and stuff, and hacking sort of takes a back seat to the action of roaming around space blasting fools with your blaster guns. Even Star Trek had minimal computer hacking moments.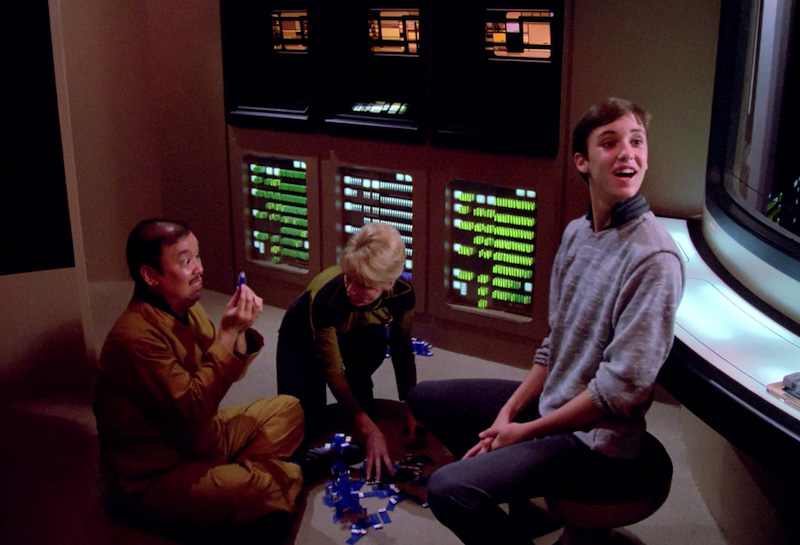 Shimoda and I make the same face whenever trying to use computers.
Or, the hacking is handled by AIs altogether removing it from a player's agency, outside of saying "hack this" or pressing x or whatever. You know, the way it's handled in Halo, where you're this soldier whose main purpose is to carry around a highly advanced AI that basically does all of the work for him (except for the getting shot parts). Cortana's one of the few examples I can think of of a sci-fi hacker. Someone who can disable enemy weapons, override security, etc. and who does it all on the fly in the midst of a barrage of firepower.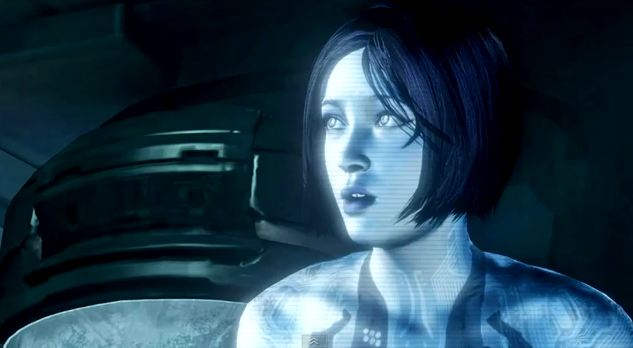 But aside from a few fringe examples like that–hacking kind of takes a backseat. Even in Star Wars you had slicers, but all they really did was slice into computers and occasionally reprogram/repair droids. And maybe that's enough–after all, Starfinder is specifically a science-fantasy game. These are tales of derring-do in space, where heads of corporations go to war with the undead and deities and so on. So with that in mind, here's a look at how hacking works in Starfinder.
via Paizo
There is a Computers skill, which at its most basic is defined as the ability to operate, manipulate, and hack into computer systems. It's Intelligence based, cannot be used untrained (though there is an exception), and is a class skill for envoys, mechanics, operatives and technomancers. If you have access to a computer system's physical interface, you don't need any other tools, but if not you need a hacking kit to attempt to interact with a system.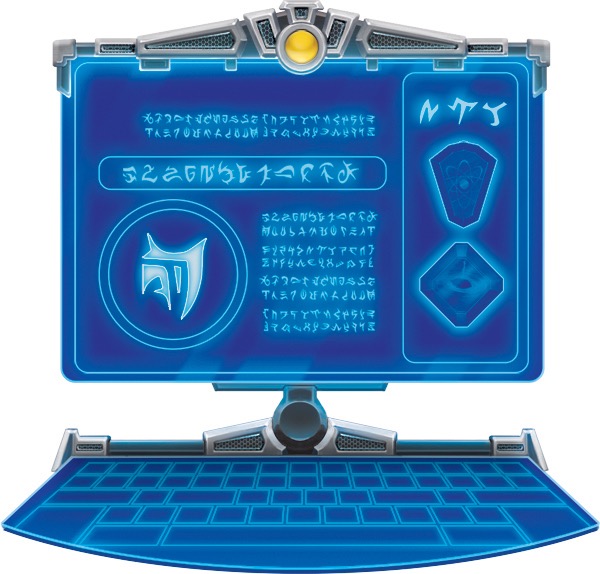 If a computer is unsecured, a DC 10 Computers check allows you to use its most basic functions, and unlike other Computers skill tasks this can be done untrained if you take 20, so normally it isn't an issue unless you're in a hurry. If a computer is secured, there are tasks you can perform with the skill, all of which are built around defining computers with tiers, modules, and systems.
Pretty standard stuff so far. And it sounds like some fairly flexible rules about defining what exactly your imaginary space computer can do–which is good, because otherwise it gets ridiculous:
The rules for computers also allow players to design and buy or build their own. Most starships are also assumed to have a computer with a tier equal to half the starship's tier, which can also be upgraded to help operate various ship systems. A computer can have upgrades or countermeasures installed to grant it new capabilities, make it more resistant to hacking, increase its battery life, and so on. Below is a preview of part of one common upgrade, the artificial personality.

Artificial Personality

An artificial personality is a program designed to allow a computer to hold conversations in plain language with both users and creatures that lack access. Such computers are often given a name and are capable of parsing expressions, slang, social cues, tone of voice, and similar elements beyond a literal understanding of spoken or written words. They can respond appropriately through algorithms and lists of billions of known phrases and expressions, developed by programmers over centuries to allow for extremely natural-sounding conversations. Such computers can even display what appear to be emotions and insights. However, unlike androids, computers with artificial personalities have not attained true consciousness. The ability of an artificial personality to hold a conversation, learn names and habits, and even give advice is based purely on its complex code and extensive lexicons.
So computers can play an important part in the game if you want them to. There's a tiered system (which presumably scales in power much like the equipment level) which fits with the modular ruleset that Starfinder seems to have going for it so far. I like that you can upgrade your computers–and I imagine a big part of what we're not seeing is what exactly the Artificial Personality allows you to do. Might give a bonus to some kind of interface or the like–but we'll see soon enough.
While the hacking rules aren't quite as extensive as they might be in a cyberpunk game, it looks like there's enough there to satisfy even the most diehard fan of the seminal film classic of 1995.
In the meantime, just remember, not all computers are your friend, but The Computer is, and always will be.