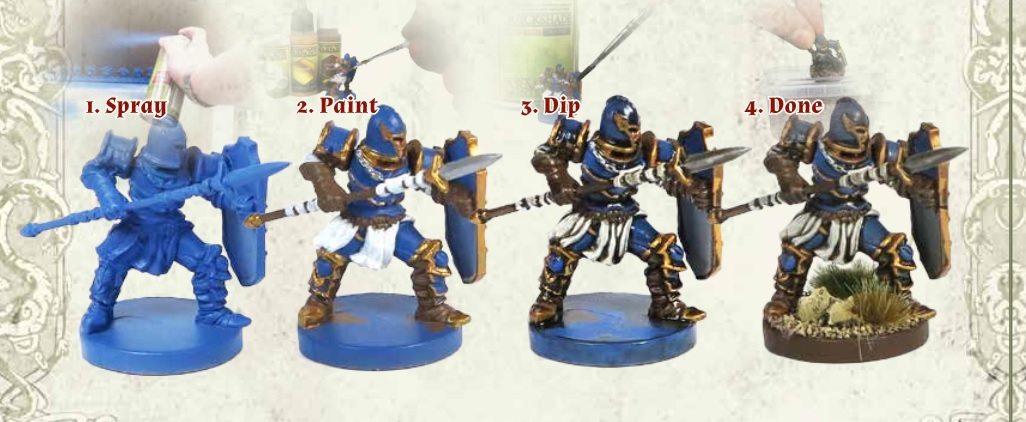 Get your Daqan Lords into action looking great with this tutorial from TWG.
TWG is an excellent painter. His tutorials are a great way to pick up on techniques whether you'really just beginning to paint or have a whole section of your desk devoted to wet pallettes.
In this tutorial TWG shows you how to paint the Daqan Spearmen from Rune Wars using the Army Painter Range of Paints to do so.
You can support TWG for as little as $1 a month over on his Patreon page:
https://www.patreon.com/TheWarGamer
Follow me on Twitter: https://twitter.com/FrayPaintbrush
Like TWG on Facebook: https://www.facebook.com/TWG-1530796340567018/?fref=ts
Paints Required:
Viking Blue
Blue Ink
Troglodyte Blue
Fur Brown
Light Tone Ink
Troll Claws
Leather Brown
Strong Tone Ink
Monster Brown
Dark Stone
Werewolf Fur
Spaceship Exterior
Tanned Flesh
Barbarian Flesh
Flesh Wash
Matt White
Plate Mail Metal
Nuln Oil
Shining Silver
Greedy Gold
Bright Gold
Time to find out if you're a Daqan or a Daqan't.