Brush up on your magic skills in this new edition with art from Katy Cook!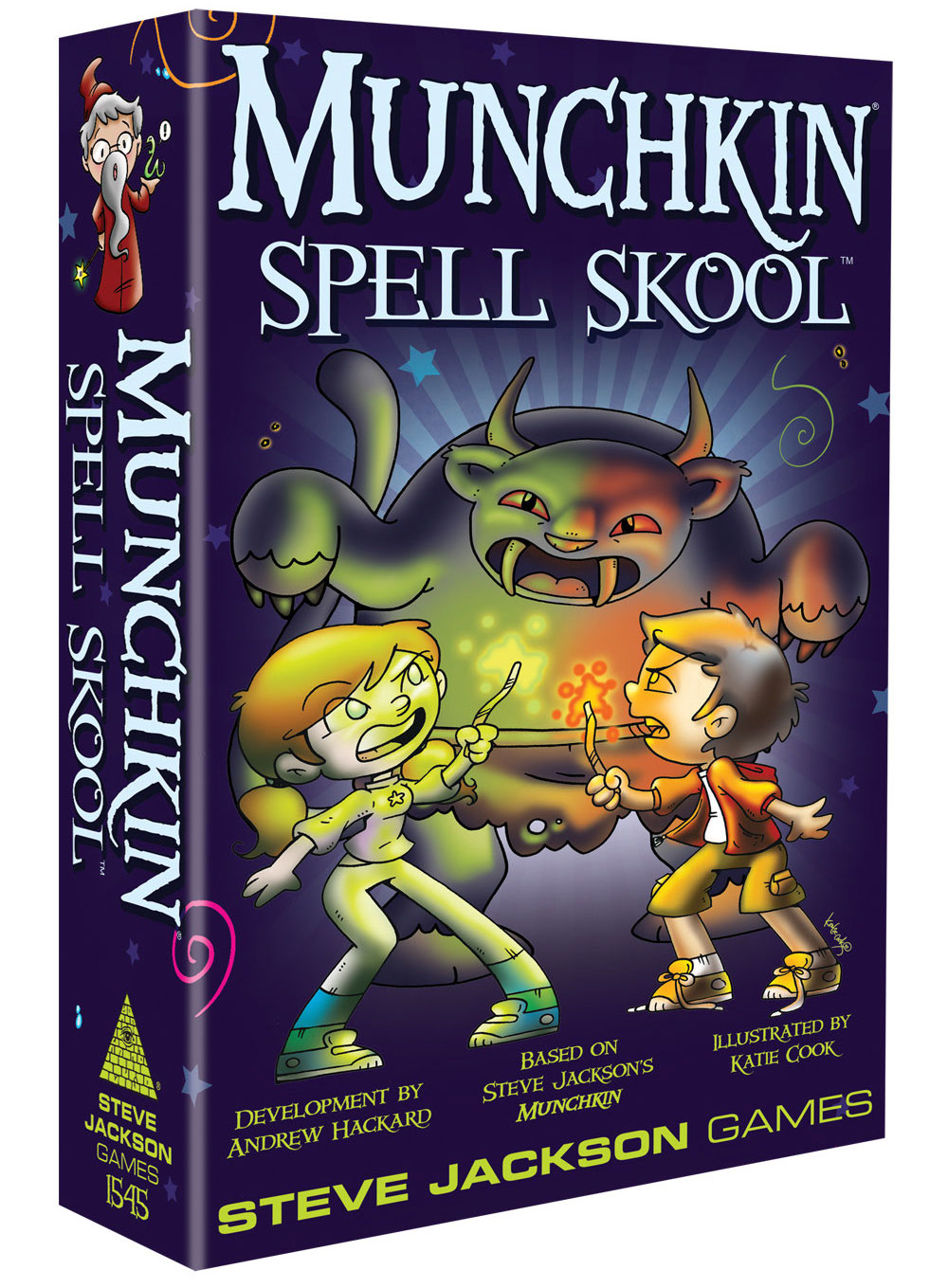 Includes 112 cards with the cute art of Katie Cook and a custom die. The game play is the same as the classic game – the theme adds new art and gaming possibilities!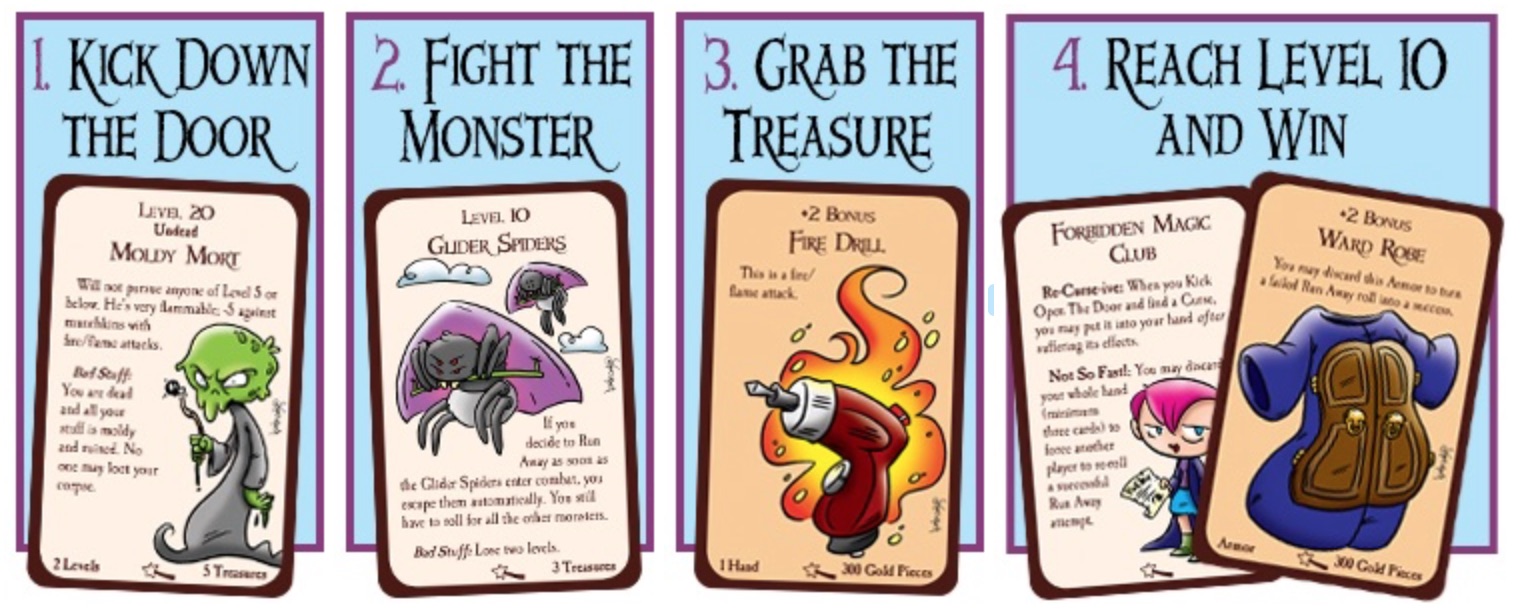 This is magic class like you've never seen it before. Pick up your Bubble Wand and hope you can find the Great Haul, or at least a Friendly Big Kid to help you out. Or maybe grab the Fire Drill or the Manual of Transmission, because here come the Ash Kicker, Huff & Puff, and the dreaded Moldy Mort!

The art in Munchkin Spell Skool is adorable, but you've still got to slay the monsters, steal the treasure, and reach Level 10 to win! This is a stand-alone game, and shuffles well into any other Munchkin game.
Hunter will be with tonight on Twitch with some more fun games from Steve Jackson. We go live at 5:30pm cst – come join us!