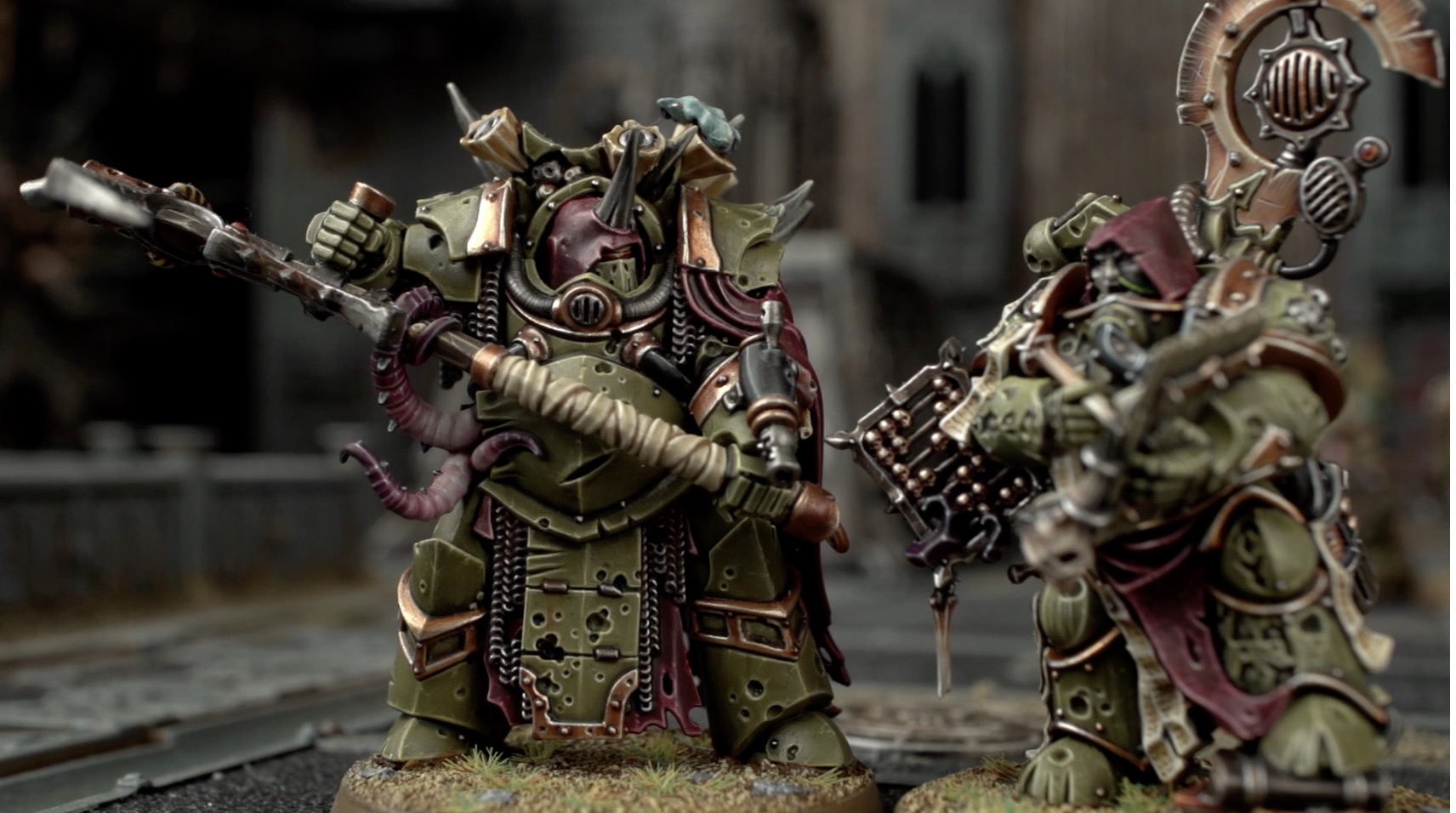 Following a devastating loss on Konor, two members of the Deathguard talk about the future.
via Warhammer Community
It isn't easy being a Chaos Marine. You're expected to fight against Space Marines and now Primaris Space Marines, and–other, squishier forces, but those ones are usually equipped with Basilisks who will shoot you off the table before you can look at them. Take a peek at a day in the life of the Deathguard as they discuss the Fate of Konor.
Did you watch the video? I hope you did. As you can see, they were smashed utterly, but hopefully Mortarion won't–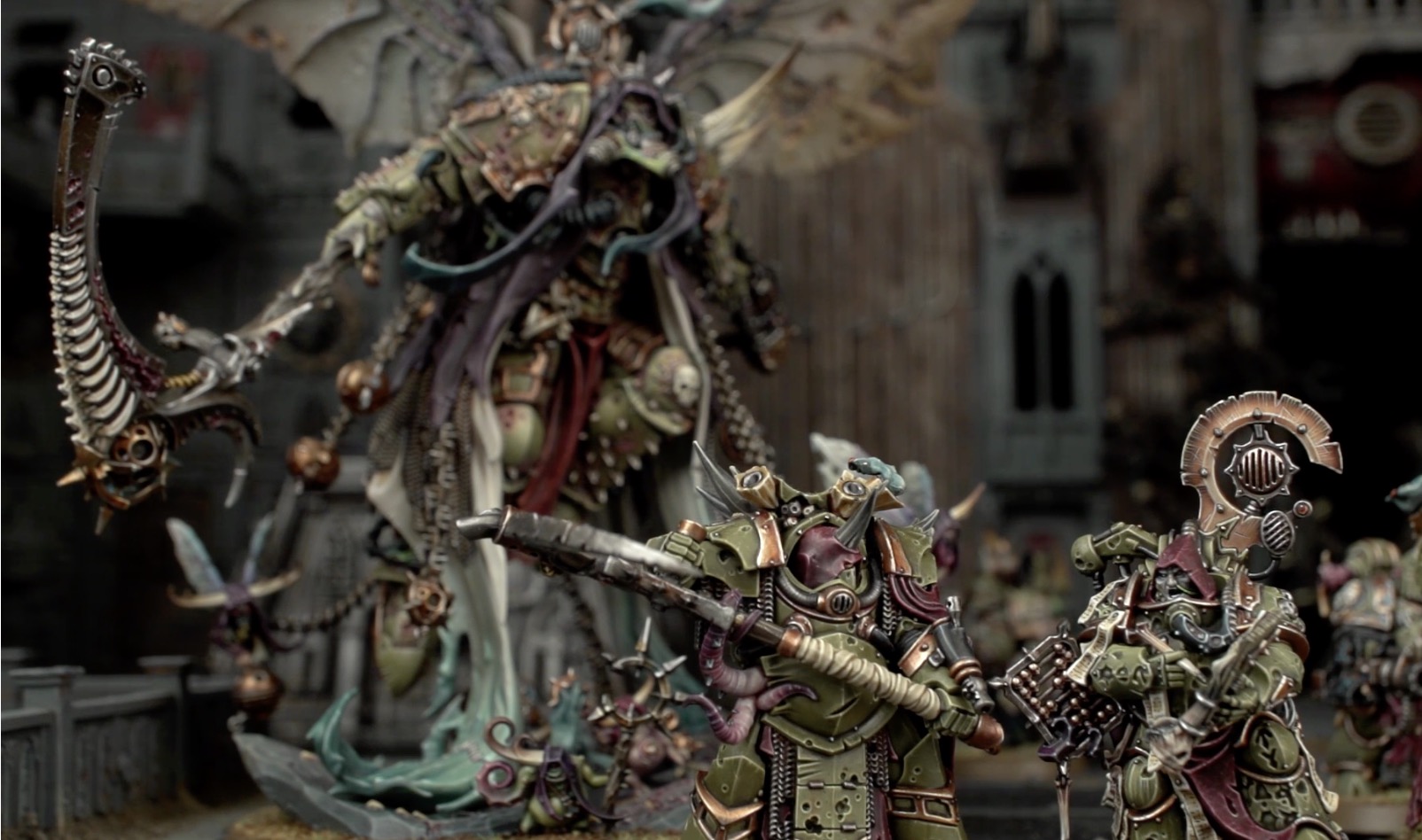 –too late. Well we're all probably doomed, but, at least we get to see what Mortarion looks like in all his glory. This is one of the most beautiful sacs of fetid pus, rot, and disease I've ever seen. The detail on those wings is amazing, and check out the chain-scythe. And he's apparently gunning for a showdown with the Big R.G. himself, so I hope you're ready for some Primarch-on-Primarch action (not that kind, though I wouldn't be surprised if you found some over at An Archive of Our Own or Fan Fiction Dotnet) because it looks like that's what's coming in the future.
Want a better pic of him? Check this out: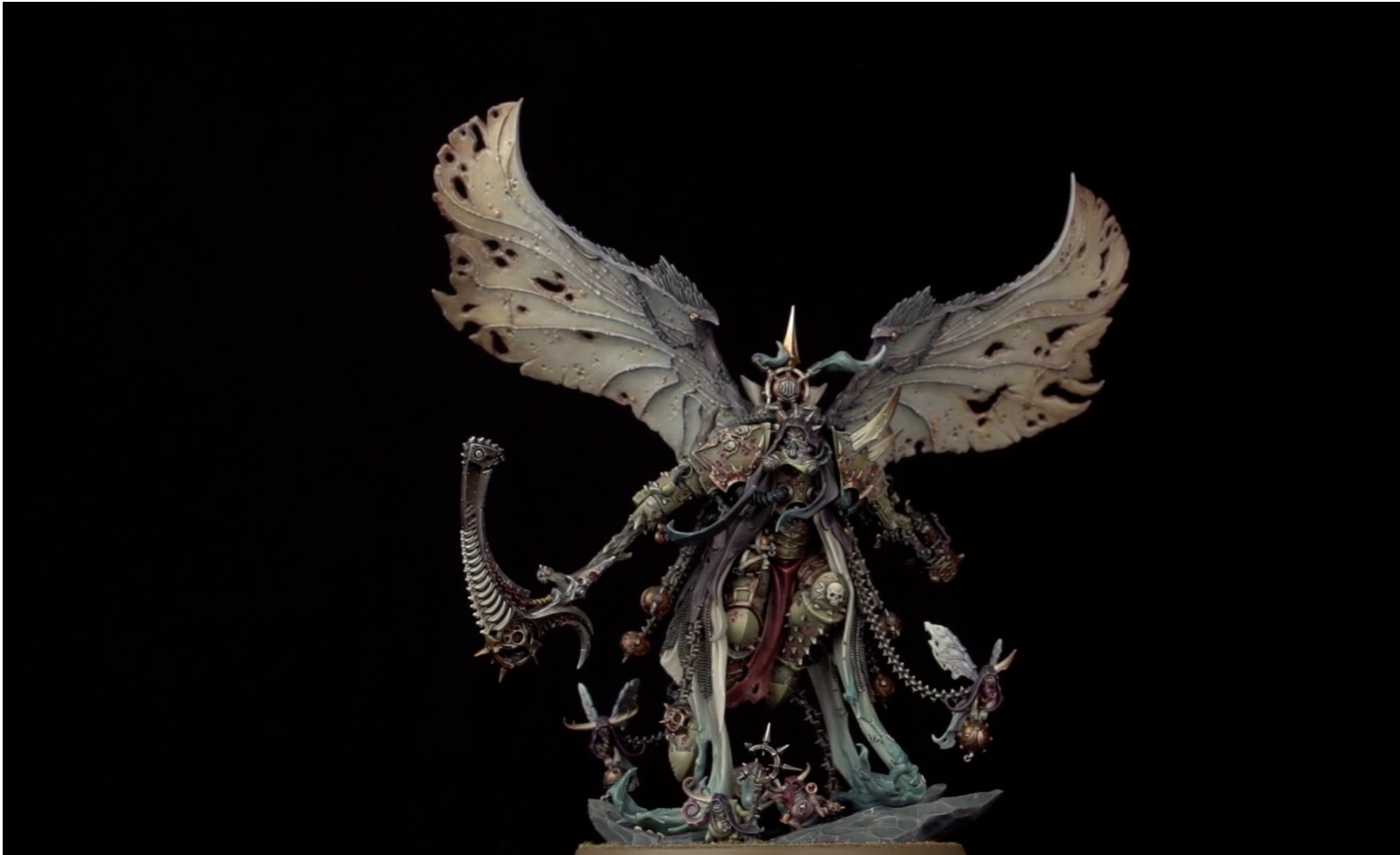 At any rate, here's a grim and terrifying vision of the future. Except, like all things Nurgle, it's secretly adorable–look at all of the Nurglings just hanging out, aspiring towards greatness.

Dream big little nurglings, dream big. I love that they're all wearing robes and have a clearly established hierarchy. Like they're doing their best to follow in Mortarion's example–it's very Bakshi in the best way.
And with the Deathguard Codex around the metaphorical Codex, here's hoping all the new units are as cool as this.
I like that it's taken as read that the Imperium will win utterly in the Fate of Konor.