40K: Forge World Open Day Roundup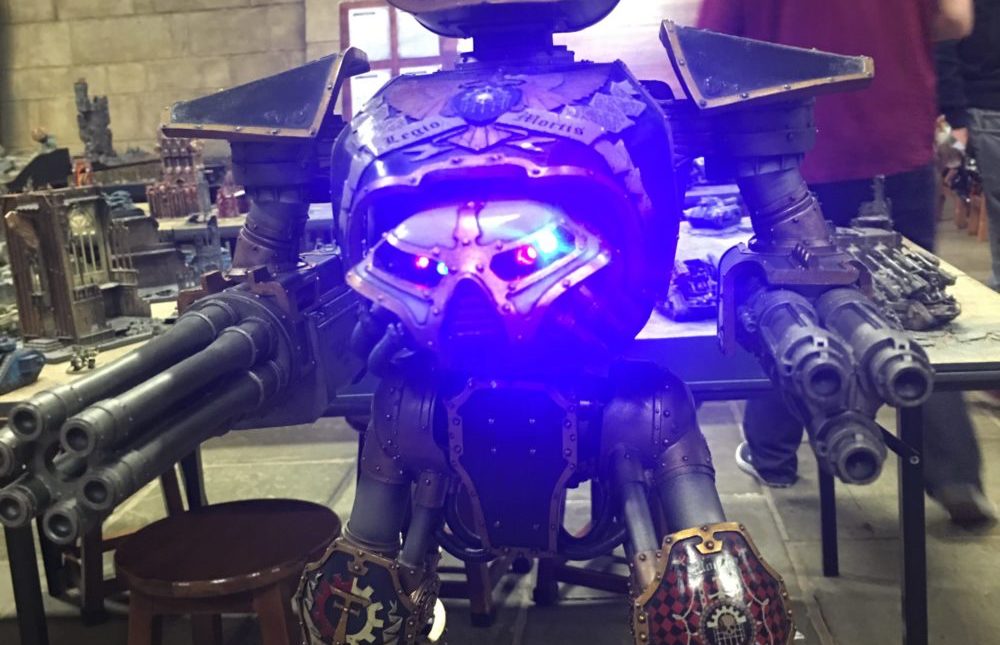 The Forge World Open Day has come to an end. Check out the latest pics!
Among the big news and announcements at Forge World Open is the release of new Necromunda. But besides that, there's a ton of new models on display, including some amazing new Blood Bowl players, a Khornate Dragon for Age of Sigmar, and a sweet new Tiger Shark sculpt. Check out all the pics and details below!
via Warhammer Community
Good news sports fans – there's loads of cool new kit on the way for Blood Bowl. Here's Jim & Bob with the latest:

Jim: We're reporting LIVE from the Forge World Open Day! Isn't that exciting Bob?

Bob: Certainly is Jim. I think I saw one of my old Troll rivals out there.

Jim: Looking very well for his age! And for the fact he's a Troll.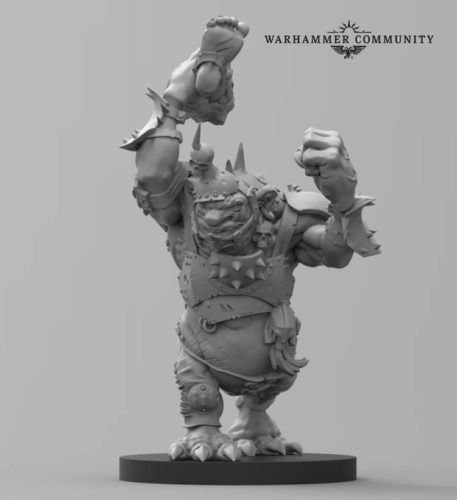 Bob: It's all the Halflings he's eaten, I bet. I hear they do wonders for the skin…

Jim: Ah, and it looks like some new signings for the Elven Union! Typical – they always show up 'fashionably late' after the rest of us. But you gotta give 'em credit – those uniforms are magnificent!
Subscribe to our newsletter!
Get Tabletop, RPG & Pop Culture news delivered directly to your inbox.
Bob: Can't say it'd do much to protect them against a decent tackle, but then again, you'd have to catch them first.
Accompanying the new models are some new dugouts as well, and some cool looking tokens for your Chaos Renegades team:
Now on to the Age of Sigmar, where a very lonely Sigmarine faces down a very large, and very angry Khornate Dragon sculpt. I believe it's still in progress, but holy cow does it look incredible.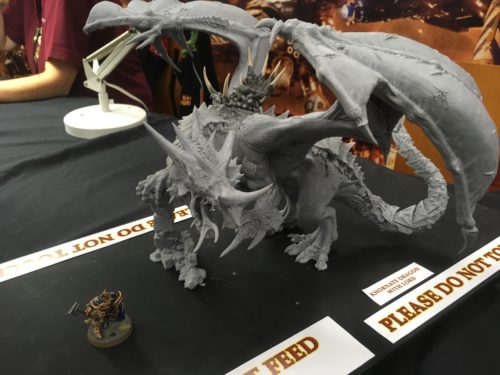 Of course there are all the Custodes models on display AND on sale:
The Forge World Firing Range (those poor poor Knights).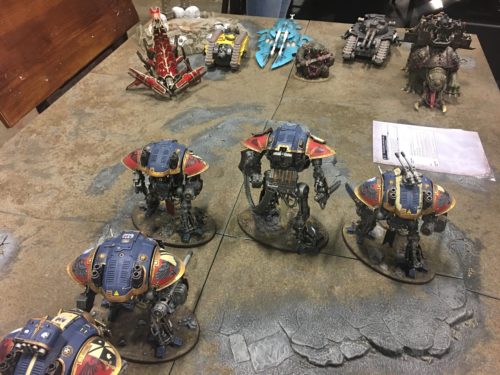 And of course, the new Tiger Shark: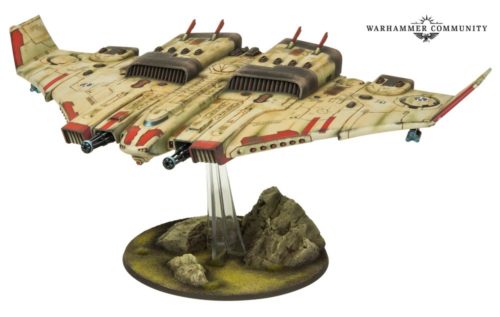 Don't drive around that drab Rhino and Land Raider that everyone else has, just off the rack. Check out these custom doors and decals:
Lastly, we close out with some pics from the perennial favorite: the Titan Game. Check out these giants of battle doing what they do best:
Well, another successful Forge World Open. Some big exciting news–and some very cool miniatures look to be on the horizon. And we'll be sure to cover it all. Enjoy the rest of your weekend folks.
Betting is now open on how many more Sicaran variants we'll see before 2018 is over.
Latest News From BoLS: