40K: NEW TYPHUS Mini Spotted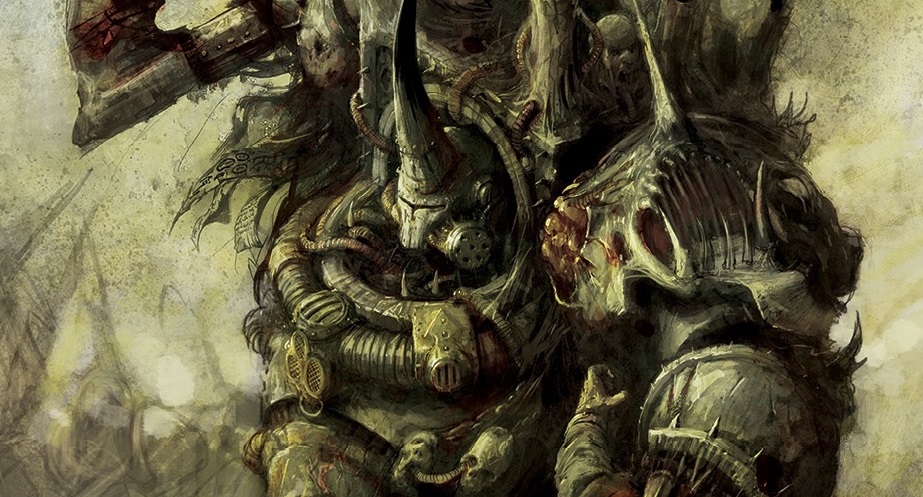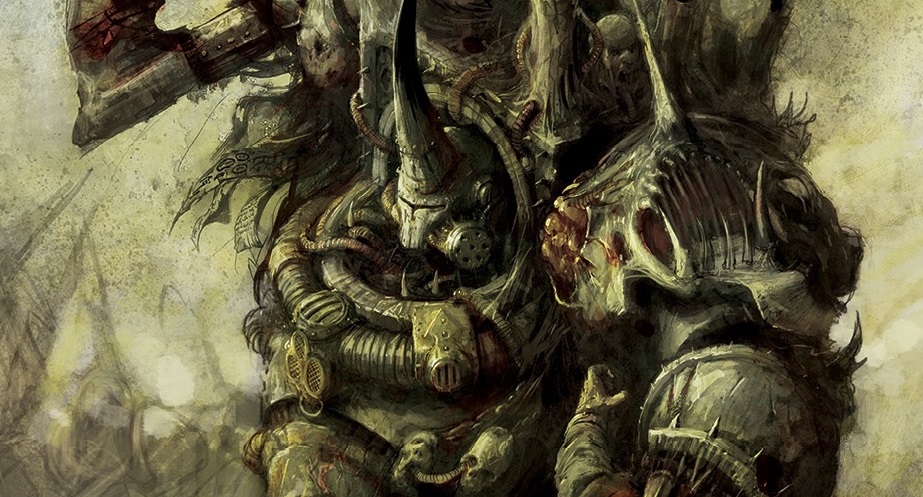 At long last we get a glimpse of Mortarion's right hand man – Typhus and his new mini.
We've all been anxiously waiting for Typhus to show his one-horned head with the impending arrival of Codex Death Guard.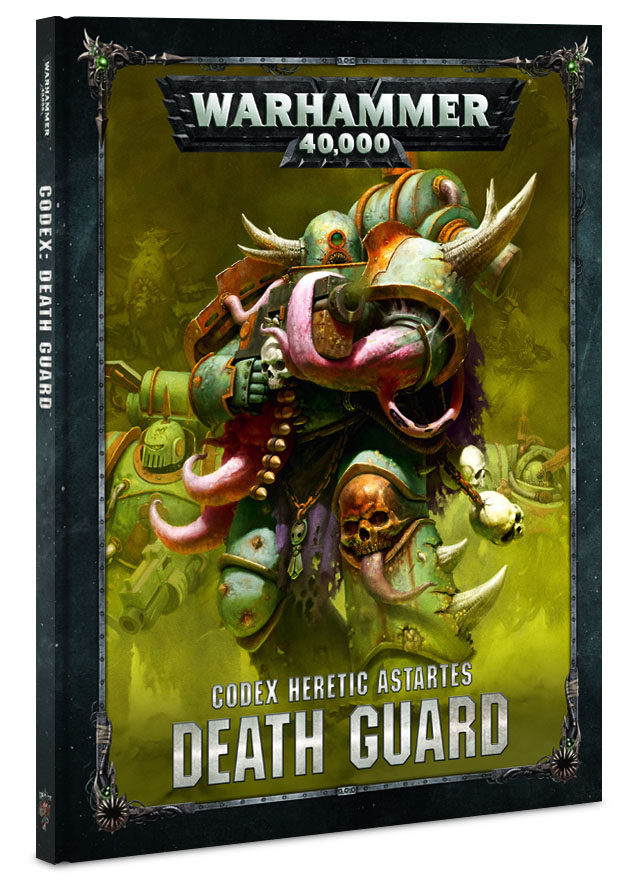 Today we got both a cover shot of the codex and a spread of it's new minis led by Mortarion.
But sitting in the middle-ground, surrounded by a bunch of Death Guard terminators was this guy, who we've blown up for you: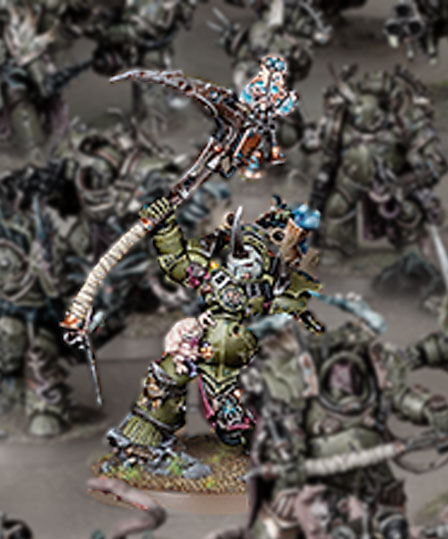 I'll let you compare it to Typhus' current model: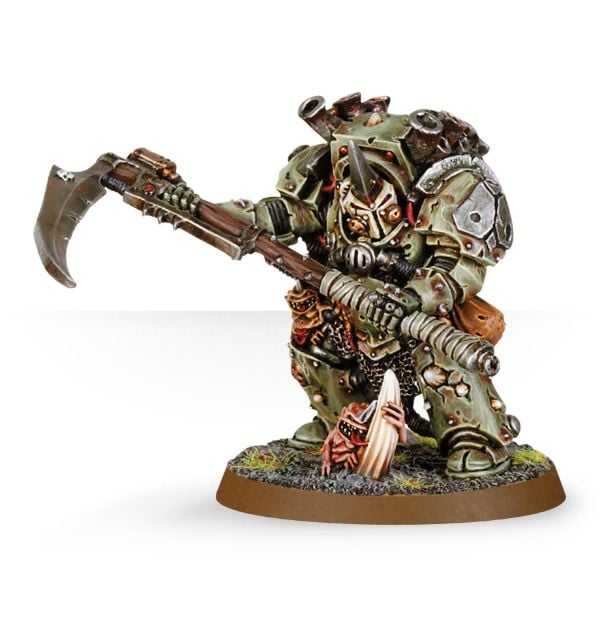 and artwork: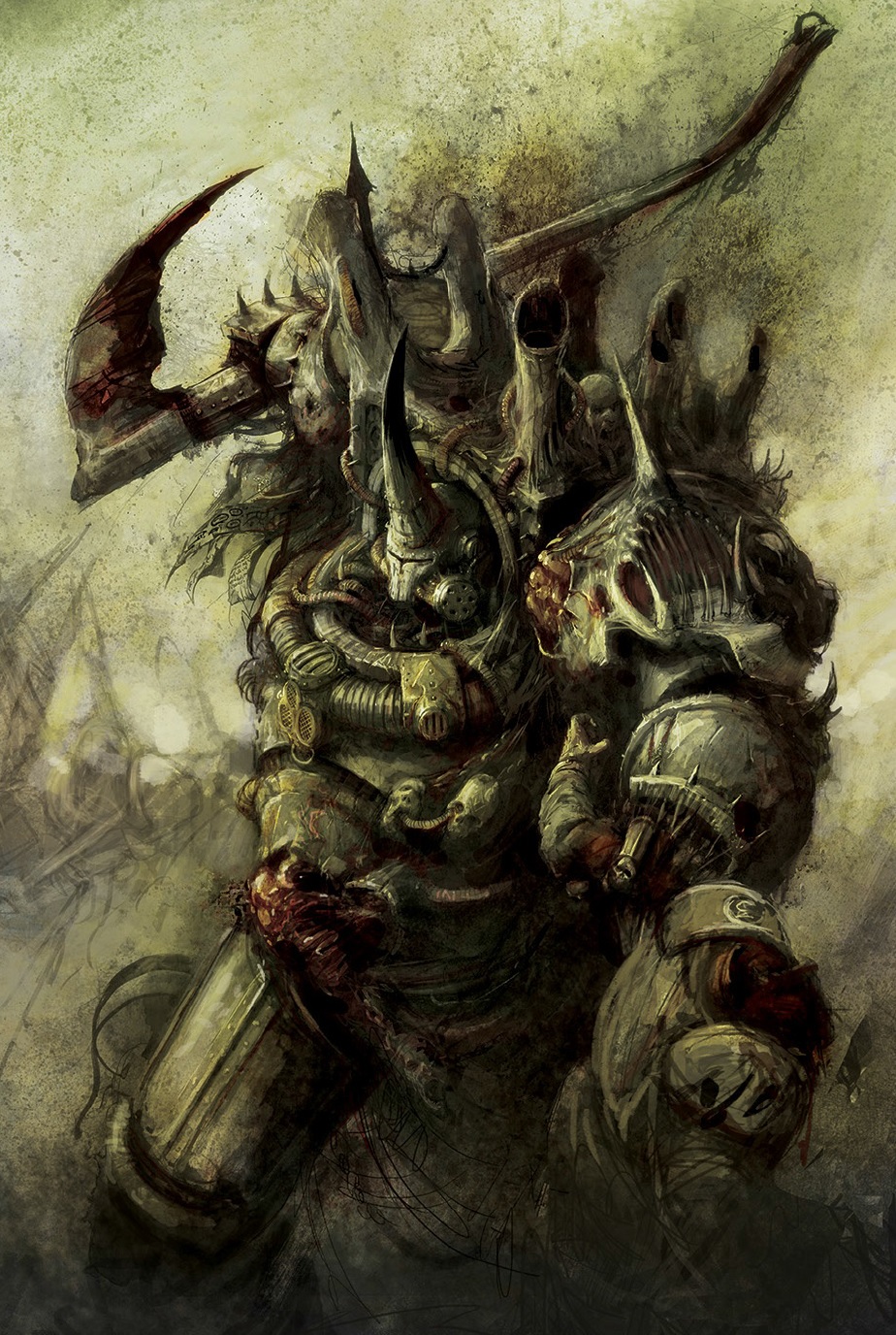 Everything on that model matches, right down to the white helmet with single horn.
Subscribe to our newsletter!
Get Tabletop, RPG & Pop Culture news delivered directly to your inbox.
~I think we have a winner.