40K: Patrol Battle Report: Dark Angels vs Orks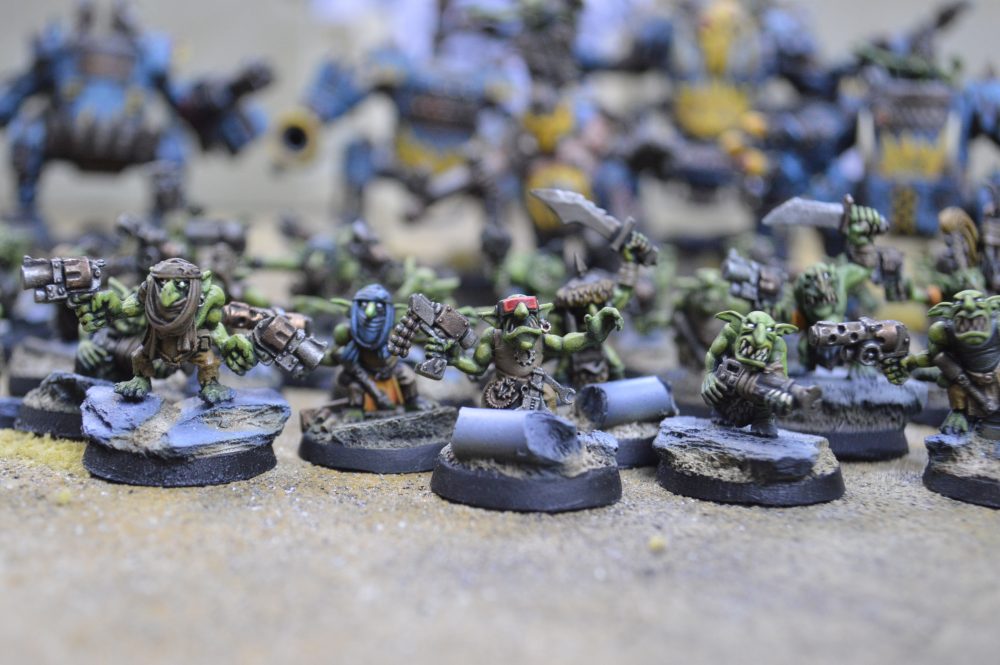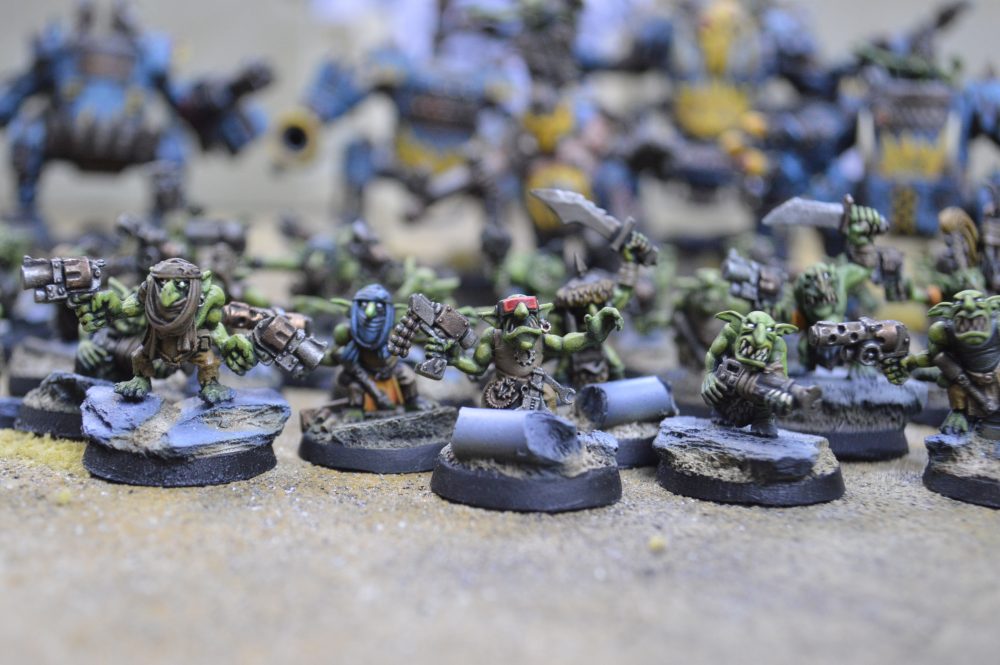 SN Battle Reports are here with a long form Battle Report!
SN Battle Reports are back with their first 8th Edition Patrol Battle Report! Enjoy!
Blinka kicked Scumscrot in the back of the head sending him reeling forward into the mass of crude controls. The sound of clanking gears and tracks changed pitch as the grot tank veered left violently before Scumscrot brought it back under any semblance of control. Blinka laughed evilly even as he rubbed the painful bump on the side of his noggin caused by the rapid course change. The inside of the tanks diminutive turret was bristling with oversized weapon breaches, telescopic sights and rough metal edges. It was as if the interior had been specifically designed to poke an eye out. That's how Blinka had got his name after all. An angry red augmetic eye fizzed on and off irregularly, sparks occasionally erupting from its incomplete casing which added to Blinka's demented visage. Head covered in bumps and scar tissue, buzzing red eye (sometimes) and an oversized mouth full of needle sharp teeth that clattered constantly in febrile excitement.
A coughing fit overcame him as the compartment became flooded with oily black smoke courtesy of the finest Grot engineering this side of Armageddon, and perhaps because of this or just because he was a spiteful runt, he kicked Scumscrot in the back of the head again. The driver quit his controls, turned and viciously assaulted Blinka's legs both physically and verbally. Both Grots swiftly fell into riotous discourse through the medium of incoherent yapping, snarling and screeching that passed for a language between them. No actual words or mutually recognisable sounds were used, just meaningless sounds that were conferred meaning by their tone, pitch and volume. Somehow it worked… Most of the time. Their squabbling was brought to a halt by a concussive blast that made their ears pop. The tiny metal remains of one of their fellow grot tanks pinged against the armour as it fell back to earth. Blinka furiously worked the levers and gears that traversed the turret, good eye pressed against the gun sights searching for whom or what had done his mates in, needle toothed maw yapping commands to Scumscrot in their non-language.
Deployment: Search and Destroy
Mission: Retrieval Mission
Points: 500
See the full Battle Report Here for the exciting conclusion!