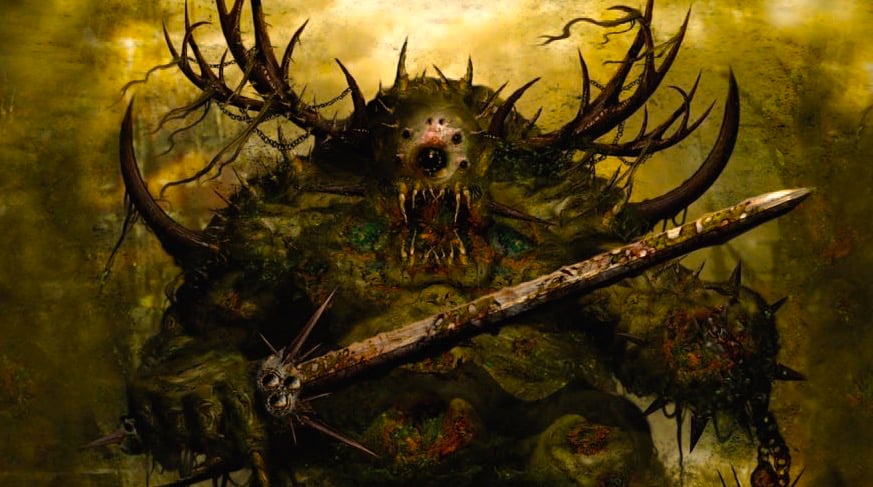 Today we look pack at the Palanquins of Nurgle from years past and talk about why we REALLY need a new one.
If you're a devotee of Nurgle you know walking is for suckers.  Yes even Great Unclean Ones waddle about in the muck, but for the movers and shakers of decay there is only one way to get around the Gardens of Nurgle – on a Palanquin.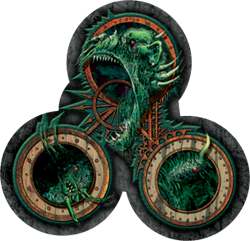 Why walk when you can be carried on an enormous rotting chair, atop a mountain of complaining yet innumerable Nurglings.  If you listen closely sounds like the ocean…
That my friend is STYLE!
Yet for decades GW has left his most devoted champions of Nurgle only a few rotting crumbs to cobble together a sweet ride.
WAAAAAAAAaaaaay back in 1991, we got the original Palanquin of Nurgle, fresh from the seminal Realms of Chaos pair of books.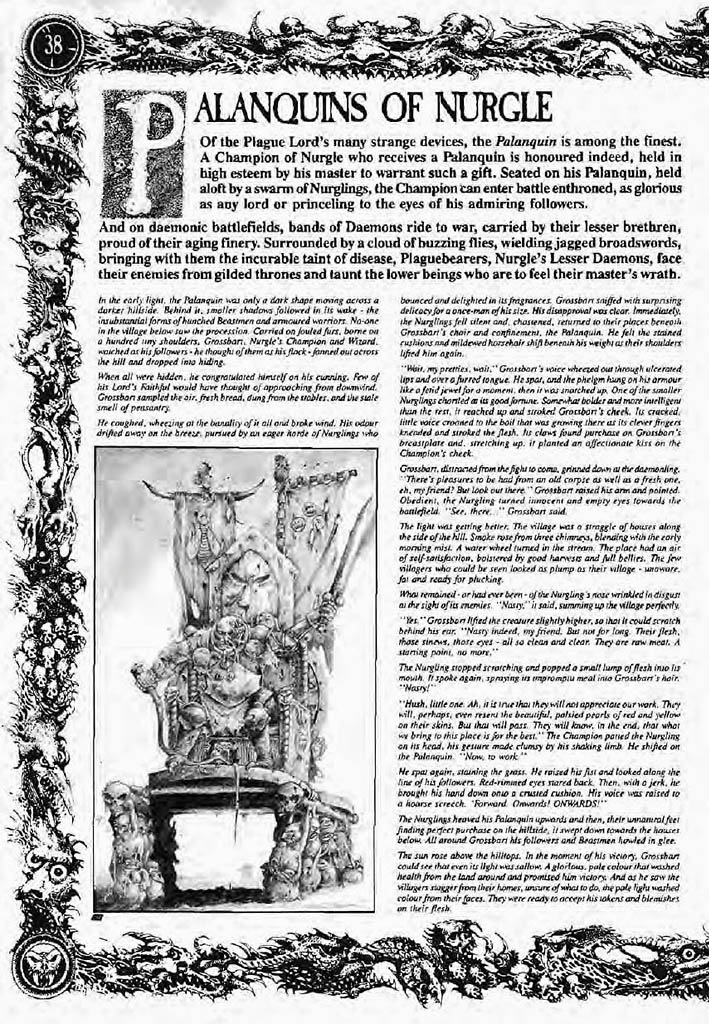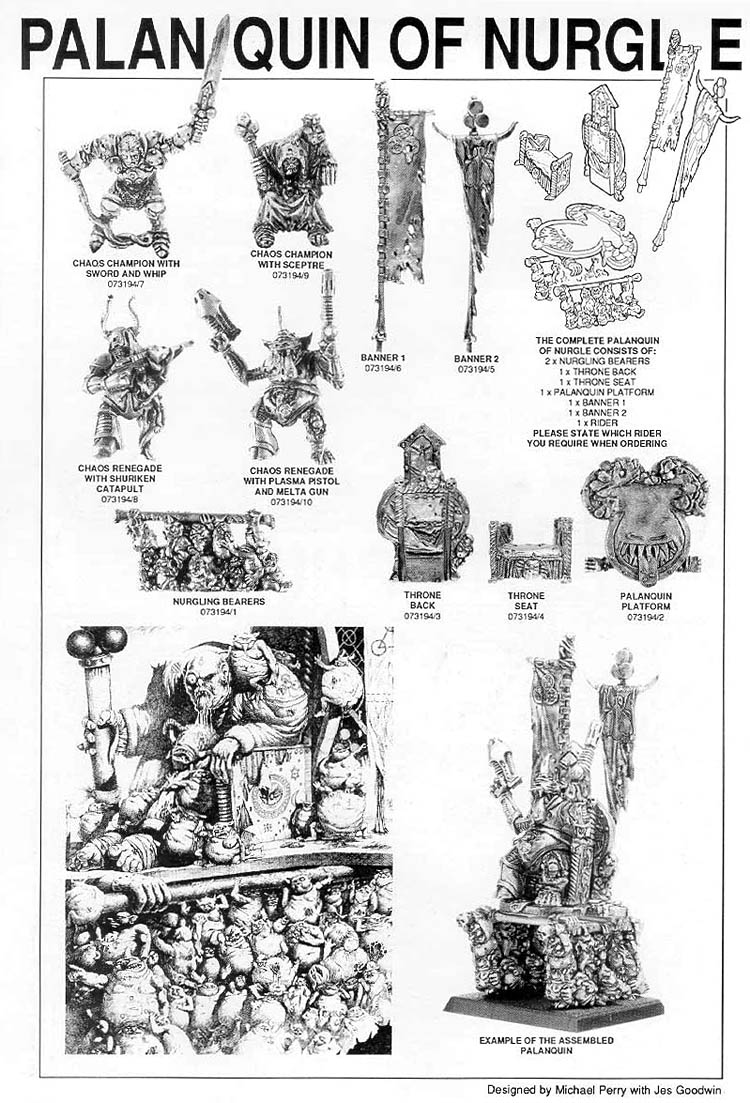 Note that back in the Realm of Chaos days there was a blurred line between Warhammer Fantasy and Warhammer 40,000.  The palanquin was a small compact model, and came with a variety of four champions to sit atop. Look at that craziness up there, with everything from a fantasy champion, to a 40K chaos renegade, and what looks like a plaguebearer with a plasma pistol AND a meltagun. For many a year every Nurgle hobbyist tried to shoehorn various more recent champions into that teensy little chair – but it was an uphill struggle.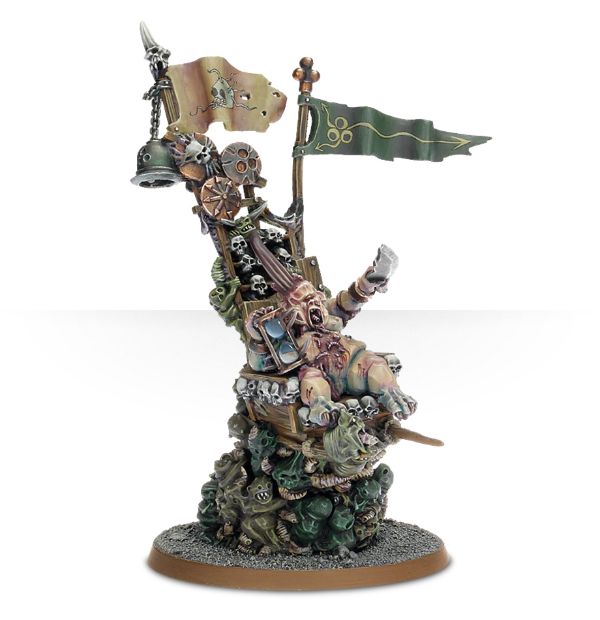 16 year later Epidemius arrived with GW's 2nd Palanquin in 2007.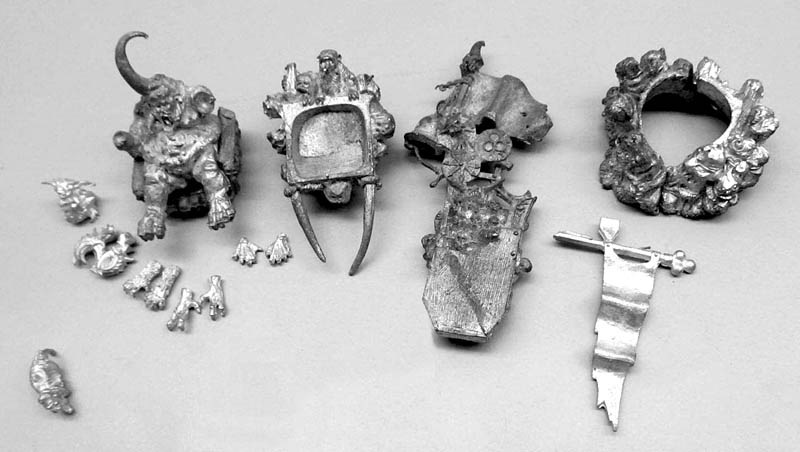 He was bigger fatter, and his palanquin had a full mound of Nurglings in all directions, as opposed to the two neat rows from the previous model. but it was still a chunky metal model not not easily converted. It also had a LOT of gaps and you needed plenty of greenstuff or epoxy to do it up right.
The Modern Era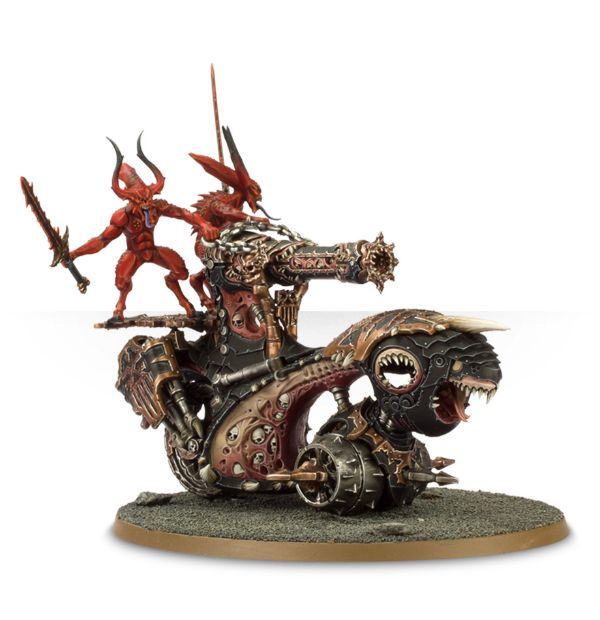 Khorne gets cool stuff to ride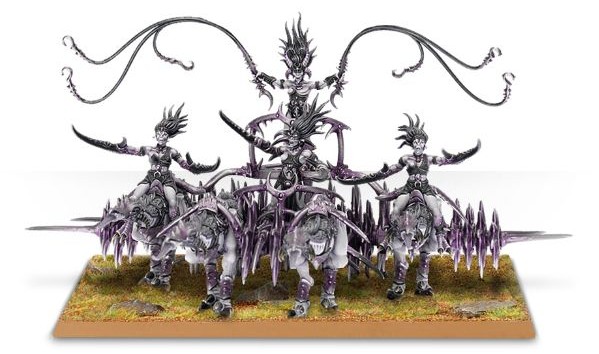 Slaanesh gets cool stuff to ride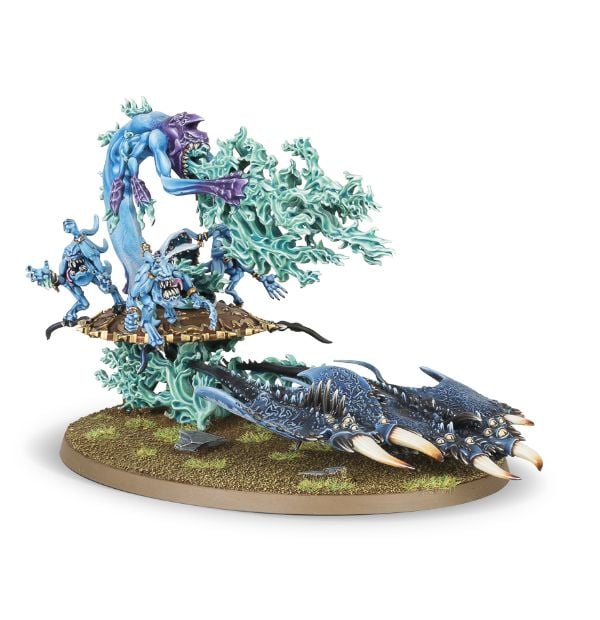 Tzeentch gets cool stuff to ride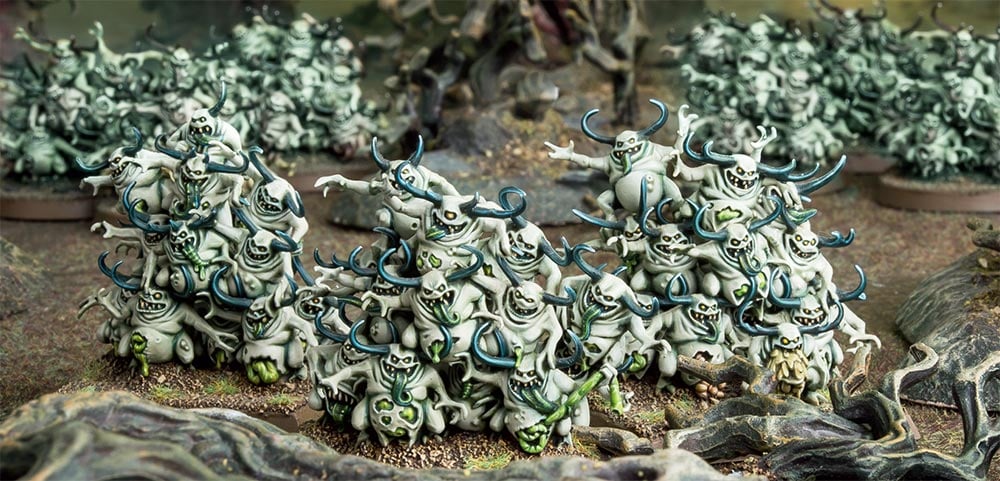 The Nurgling just want something cool to carry. They are sad. Mischievous but still sad.
In recent years we've seen GW go all plastic. The other chaos powers have received everything from Khorne Skull Cannon, and the Slaanesh combine of pleasurable doom…
Yet still, Nurgle waddles on with an ancient metal kit that you have to heavily convert. Hobbyists have been cobbling together counts-as Palanquins using Corpse Carts, Chaos Warshrines and the new plastic Nurglings – but it's not the same.
With Codex Death Guard just around the corner, we hare at BoLS are lighting a candle for a plastic modern Palanquin to show up one of these months.
~ I want to believe.