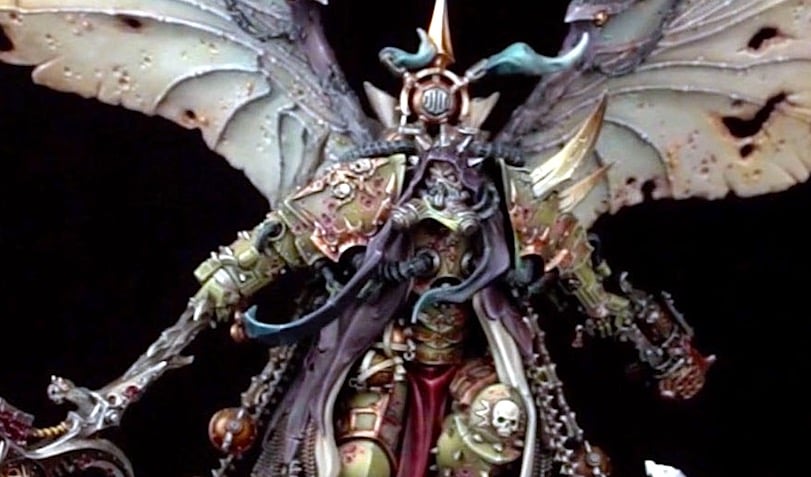 More pictures are showing up online from the upcoming September White Dwarf – The Death Guard are coming!
There has been a photo dump of Death Guard pictures from the September White Dwarf. Mortarion and some new Death Guard miniatures are on the way and we are super excited!
via Warhams-77 (dakkadakka)
First we have Mortarion in all his gory-glory!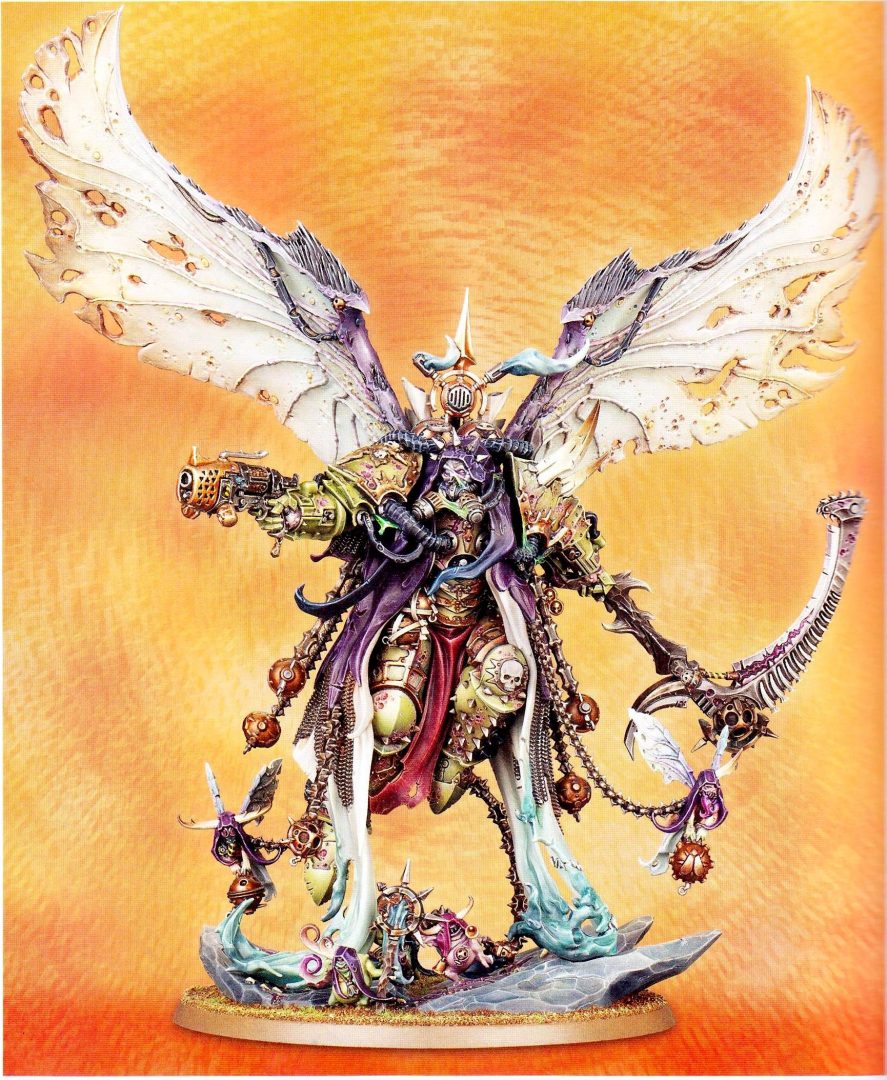 Mortarion, Primarch of the Death Guard and  Daemon Prince of Nurgle. His model is oozing…with details! I'm digging all the pox-marks and "battle" damage on the model.

Mortarion's weapons are also a thing of beauty. The Scythe has been taunting us for a while – it' looks amazing!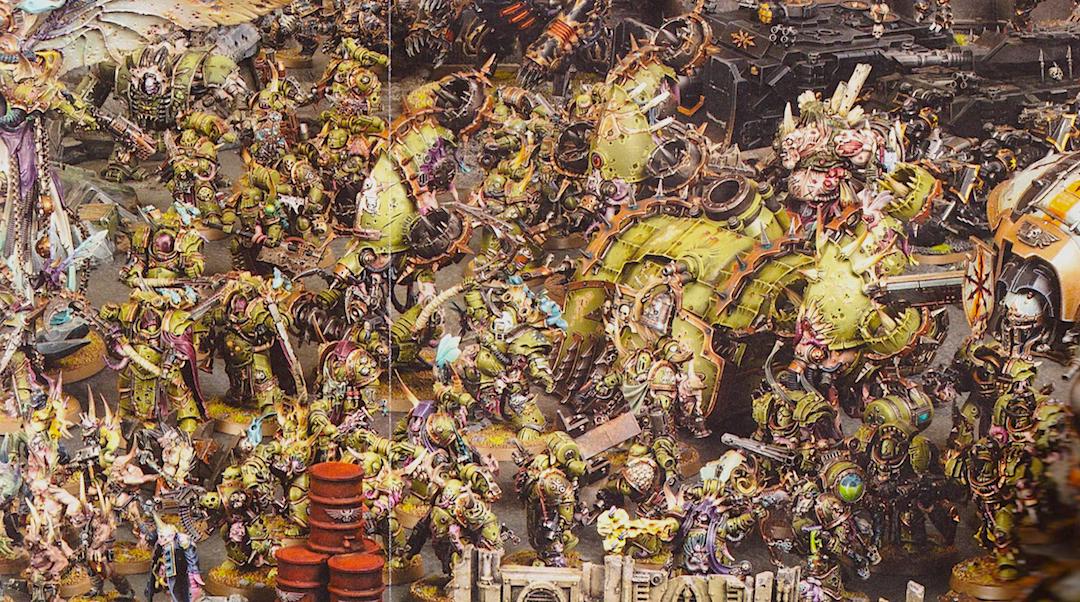 Here's a big group shot of some of the new miniatures. How about that awesome new Death Guard Mortar? And who's that guy front and center? So much awesome in one shot!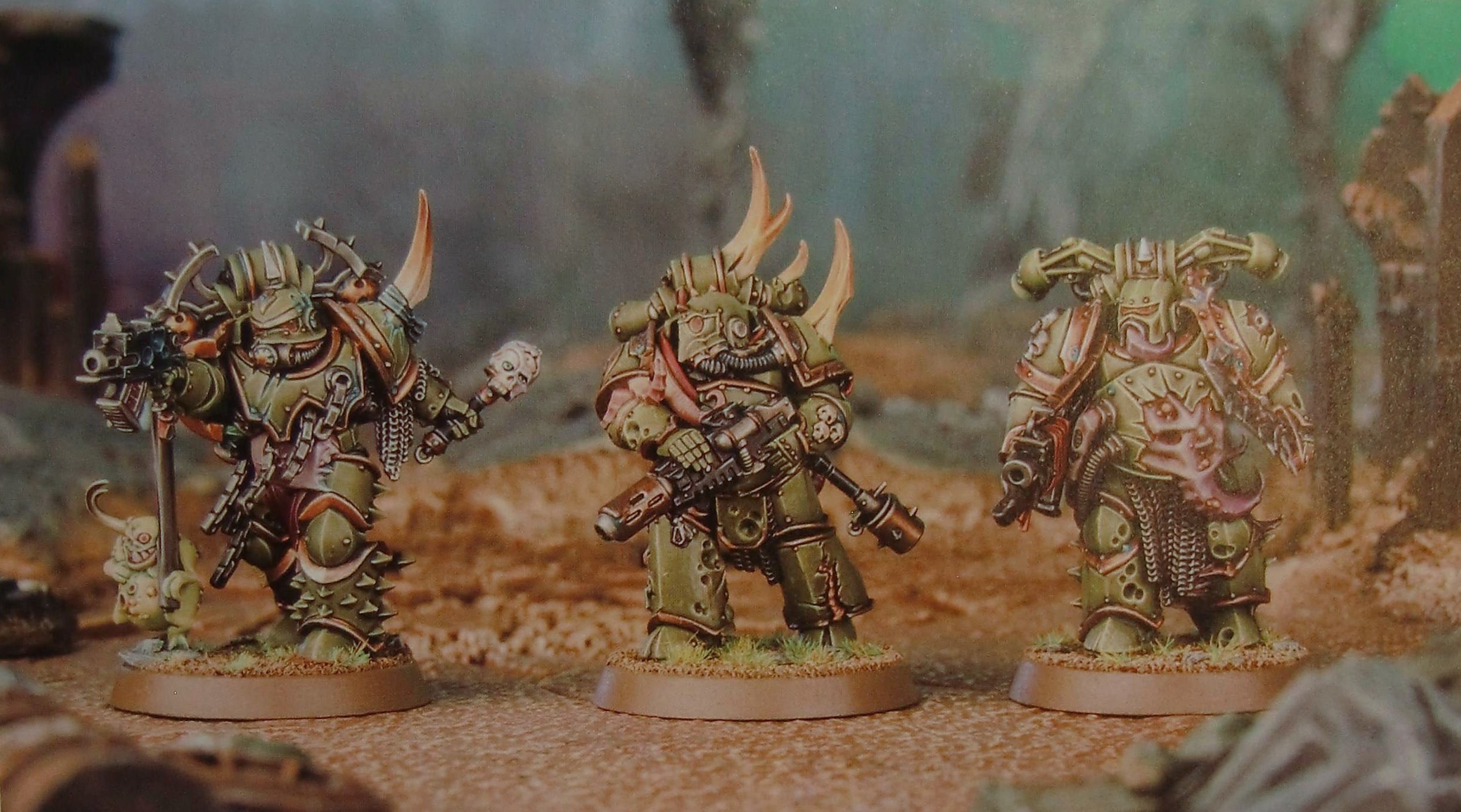 Here's a good look at some of the new Death Guard "Plague Brethren" miniatures. These definitely have a 30k feel to them. The model on the left has a very similar pose as the Betrayal at Calth "Hero" model. The model int he middle is using a Meltagun from the Heresy era as well.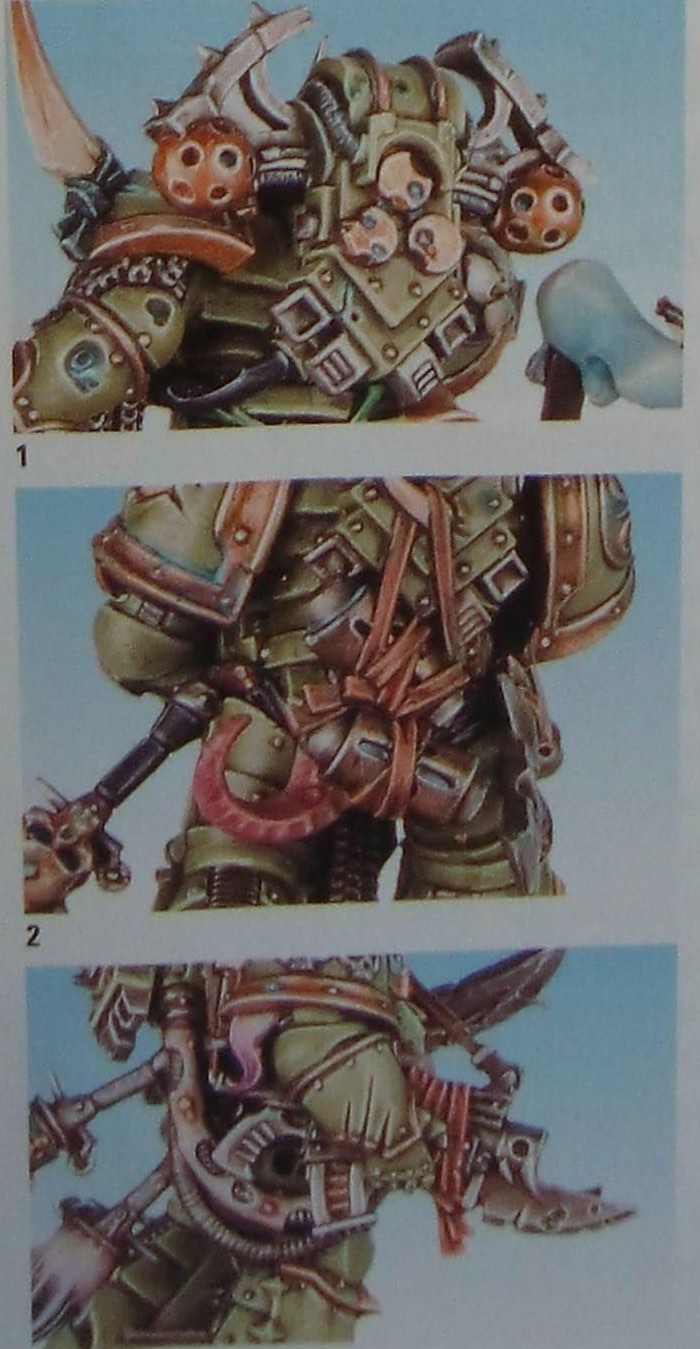 These miniatures also have a ton of details going on and they look pretty Nurgly to me! Anyone else excited form the release of these new Death Guard miniatures?
September looks to be the month when the Death Guard arrive. The gifts of the plaguefather are almost here!