Check out this disgustingly brilliant new Putrid Flamer from MaxMini – FLAME ON!
Following up their recent Flamer entry with another one, this time MaxMini have set their sigts a little lower, discovering a much more…organic looking weapon. This putrid flamer of theirs is a blight on all who stand against it, literally. It's got biological parts built into it, there's a weird looking tube and a strange horn built onto the side of it. It definitely has skin, so…make sure you wear gloves when assembling this thing. I mean, I know it's resin. But just in case.
via MaxMini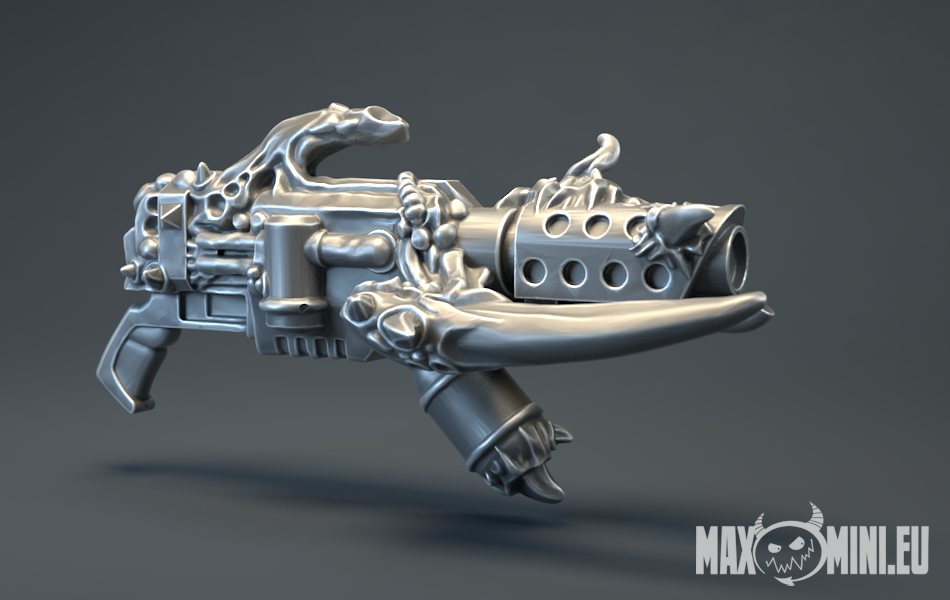 Our second flamethrower is out! Putrid flamer is a perfect choice for all the pox-ridden, smelly soldiers. Fueled by an unknown vicious toxin, this one is a true weapon of pestilence, all covered in rotten flesh, pus filled boils and repulsive vermin. Sounds fun, doesn't it? Bet you can already smell the foul stench all around you!
The kit includes 6 resin flamers that have all been corrupted by pestilential poxes and corrupting crud.
They say these flamers are fueled by an unknown, vile substance that can melt even the toughest armor–but I think we all know what it really is–concentrated internet comments.