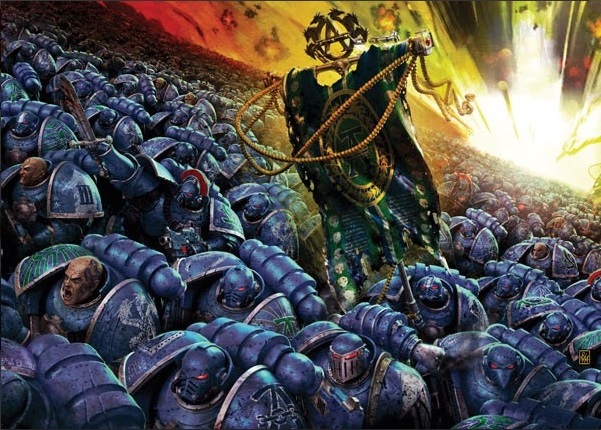 Alpha Legion can choose any chaos mark and get access to powerful pre-deployment strategems. Are they the best thing in the codex?
With the Alpha Legion being able to choose any chaos mark and getting access to powerful pre-deployment strategems are they the best thing in the codex?  Your opponent has to react and change his game immediately when you deploy 20 zerks in concealment.
We do a little hype for Warzone: Atlanta this episode.  We get to talk about two great sponsors for this event before getting it our 40k chats.  As we see more codexes come out we discuss what you'll lose if you decide to blend factions.
Hi All,
We spend a lot of time talking about the Alpha Legion in this show.  These guys are similar to the Raven Guard from the space marines book in allowing you to spend Command Points to give Infantry units a form of old school infiltrate before the game begins.
When you combine this with units that are already powerful like Berserkers this can really force your opponent to radically change their deployment strategy to compensate,  No one will feel confident with 20 or more Zerks starting the game potentially within charge range.
The innate Alpha Legion ability also grants them a neg 1 to hit from over 12 inches away.  This means that the AL sacrifice almost nothing…  They get defense in the from of being harder to hit and offense in the form of being able to push powerful units in your opponents face.  Wow…  Of course the title of the Alpha Legion being the best legion in the codex is subjective but we think its pretty easy to make that argument.
We also discuss how you will likely see a lot less 'Imperial Soup' armies happening as see more codex releases.  The Strategems and army abilities, including objective, secured are just too good!
We open the show talking about a couple of sponsors for our event, Warzone: Atlanta.  We've  mentioned it before but Impudent Mortal is still running their 20% off promotion on their RUST line until the end of the month.  Use promo code Warzone20 to save!
Pop Goes the Monkey joins the sponsor fray this week!  These guys have an awesome Shapeways store with tons of custom accessories you can't find anywhere else.  We have personally used them and they are great!  Please support the guys that support us.
In the middle of the show Paul gets the pleasure of speaking with Pay Meyer, one of the minds behind the Table of Ultimate gaming.  They have a KickStarter going on right now.  It full funded in the first 5 minutes.  That really speaks to the quality and design of this table.  Please check out the pics below and their KickStarter page!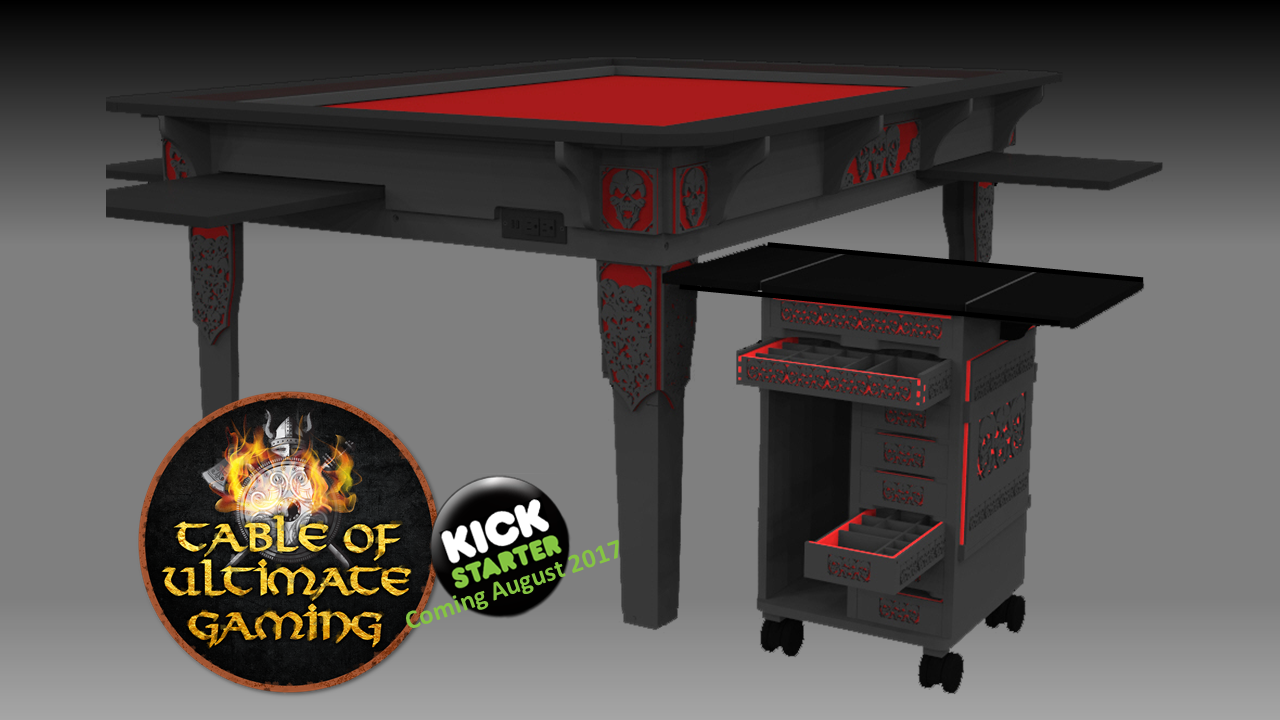 The Finishing Moves segment is sponsored by Frontline Gaming. Their new mats are now hot off the presses and getting ready to be shipped. Please check them out, even if you already have a game mat. Their new styles are very impressive. If you haven't already get your tickets NOW for the mega Las Vegas Open.
There is just a half of a Finishing Moves this week.  Paul talks about panting a harlequin Death Jester.  Don't make the same mistake he did! Ha.
FTN mostly focuses on Warhammer 40k, but again you will see in the first few episodes we take a severe deep dive into nerdom. These have been a blast to record and I hope they help pass the time for you.

Credits:
Paul Murphy – Host
@warmaster_tpm
Panelist:
Justin Troop – troopsmash
Christopher Morgan – captain morgan
Adam Abramowicz – Beyond the Brush Studios
Andrew Whittaker