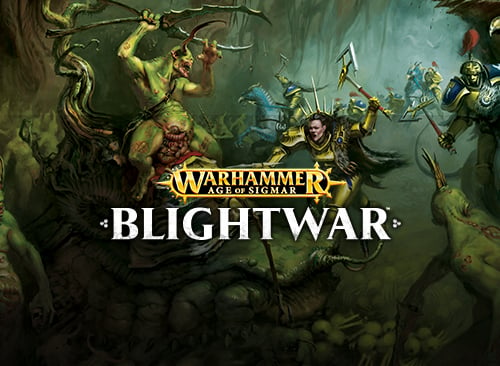 The followers of Nurgle are getting a game changing new allegiance ability thanks to the neverending cycle of growth, decay, and regrowth.
Papa Nurgle is generous with his gifts and he is granting his followers some extra boons with Blightwar. A lot of folks noticed the strange dial that was coming with the box and were wondering what exactly that was for.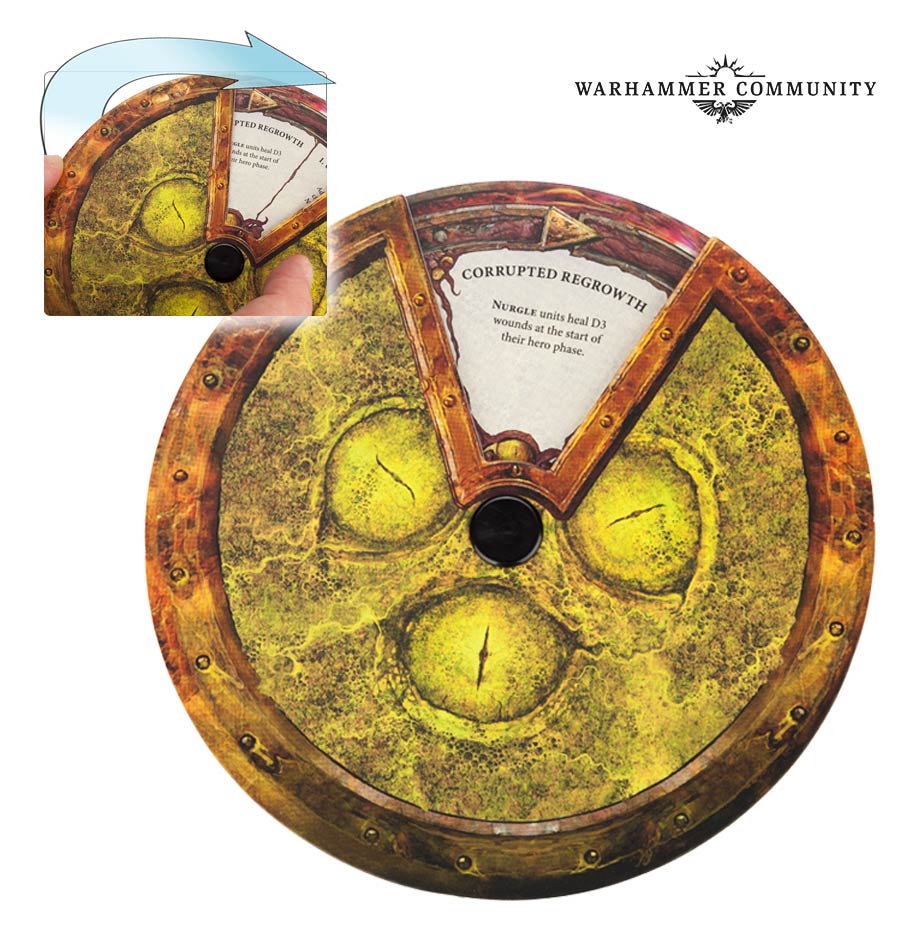 Well now we know for sure:
The Cycle of Corruption represents the shifting tides of Nurgle's power, as he – and his followers – endlessly cycle between decay and regrowth. At the beginning of the first battle round, the Nurgle player rolls a dice to determine where the Cycle of Corruption begins – from this point on, the cycle moves clockwise every turn, bring new benefits to the Nurgle army or penalties to their enemies: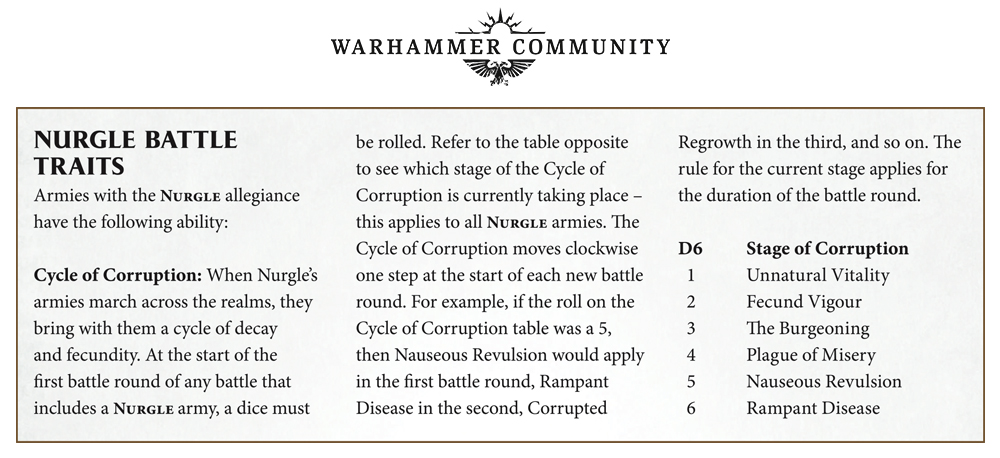 Canny readers might notice that this chart is a D6 chart and that the ability shown on the dial "Corrupted Regrowth" is actually not listed. That's because it's the 7th power on the dial. The way the new Nurgle allegiance ability works is that you roll a D6 at the start of the game and that determines where you start on the dial. As the game progresses you rotate the dial (aka the Cycle of Corruption) clockwise and your gift from Nurgle changes as well. In most games of AoS, you're only going to see 5 out of the seven abilities – savvy generals should keep that in mind. Those benefits could help turn the tide of the battle if you remember to utilize them.
The downside is that as far as we can tell, this chart and dial are going to come exclusively in the Blightwar boxed set. The upside is that it's a pretty good deal if you're looking to add more units to either your Nurgle or Stormcast forces. I have a feeling that lots of folks are going to want to split this box with a buddy. But it is surprising that the Nurgle allegiance abilities are only available in this set – perhaps we're going to get a new book of Nurgle sometime soon…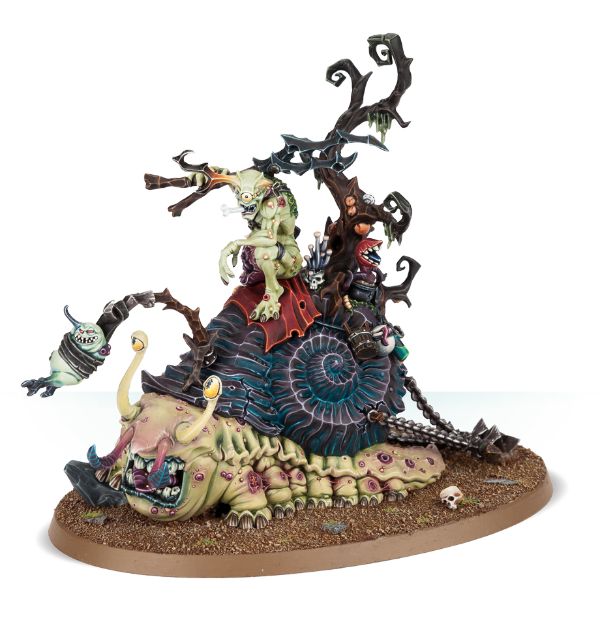 Nurgle is getting a new, unique mechanic – are you ready for the Cycle of Corruption heading your way?