Bay Area Open 2017 Top 8 Players, Factions and Awards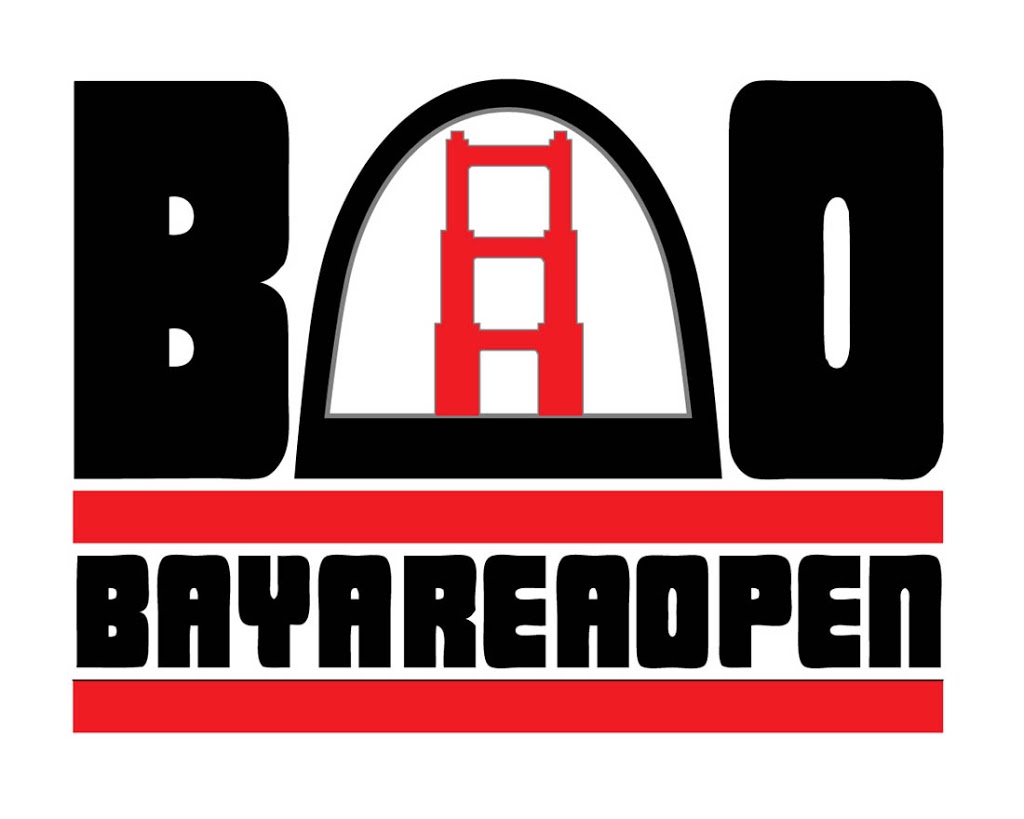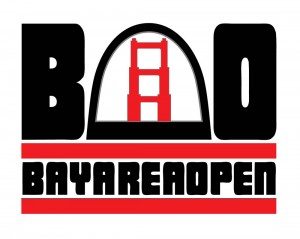 Another year, another exciting Bay Area Open conclusion. After a grueling 6 rounds we have crowned a champion.
Another year, another exciting Bay Area Open conclusion. After a grueling 6 rounds we have crowned a champion, named a Renaissance man, and even have pictures of the best painted armies! Thank you to everyone who attended. You all made this awesome event possible.
There were too many things to talk about and each of us have our own stories and recollections. So, if you want more of an event summary tune into Signals from the Frontline, and my competitive 40k podcast Chapter Tactics this weekend for more BAO coverage! You can also get your tournament coverage fix by going to our page on Facebook and looking at the archive of streamed games from this year's BAO. While you're at it download the BCP Player app for your Android or iOS device to view all of the submitted lists for this year's event.
Without any further ado, I present your Top 8 best players: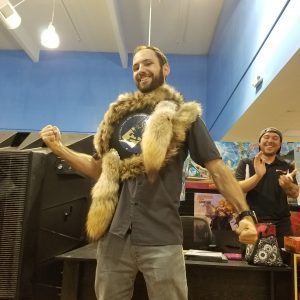 #1) Brandon Grant (Astra Militarum): This year's defending champion managed to shake things up with a repeat performance with a brand new style of army, in a brand new edition. With the first ever repeat victory at the BAO under his belt and a top-notch competitive 40k team to help him practice expect Brandon to continue his momentum going into the rest of 8th edition and the the season.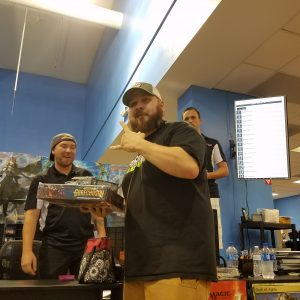 #2) Mitch Pelham (Astra Militarum): Mitch represented the Mugu Legion well, by being the only other 6-0 player at the event. Though he fell short of the title by 9 points he submarined through out the event with a low point day 1 showing and finished strong, beating his final round opponent by 1 (!) point. His Astra Militarum play was truly top notch, and the travel to the bay area turned out to be well worth his time.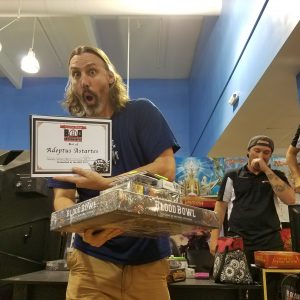 #3) Doug Johnson (Adeptus Astartes): "Warboss Dugg" proved he wasn't retired yet and showed exactly what kind of list Space Marine players should bring in an exceptionally balanced list that saw not a single non-troop unit being picked twice. As if doing well with a highlander list wasn't enough Dugg also picked up the best overall score and went 2-1 over day 2 with victories over Geoff "Incontrol" and 5-1 Aaron Hayden from the same team as Brandon Grant. Oh, and he also lost to Brandon Grant in round 5. Not bad for someone who still forgets what edition he is playing (joking, of course).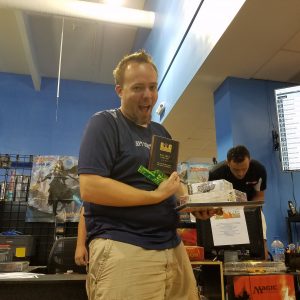 #4) Paul McKelvey (Tau): BCP app master, Left Coast Corsairs team member, and Greater Good advocating are just some of Paul's many past times. Paul piloted a Tau list with just 4 Tau commanders (Trust me, it's a good thing) and proved you don't need just drones, Tau commanders, and an Y'Vhara to win with the boys in blue. Look at Paul to make many mroe statement performances as he optimizes his Tau list while also adding his own unique flair.
Subscribe to our newsletter!
Get Tabletop, RPG & Pop Culture news delivered directly to your inbox.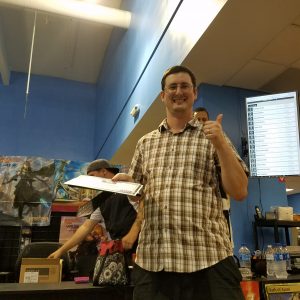 #5) Adam Gati (Ynnari Eldar): Adam almost proved me right in my prediction on last week's Chapter Tactics  when I said I predicted Aeldari in some fashion would win this year's Bay Area Open. Obviously I predicted incorrectly, though that still doesn't take away from Adam's performance. He was 1 point (come on Adam! ONE POINT) away from beating Mitch and going 6-0. Though he would still unlikely not win the entire event going 6-0 would have been nice for a player who is always flirting with a top tier tournament performance. His strength of schedule didn't help either. He had the hardest schedule out of anyone in the top 8 with his opponent's going a combined 27-9 through out all 6 rounds.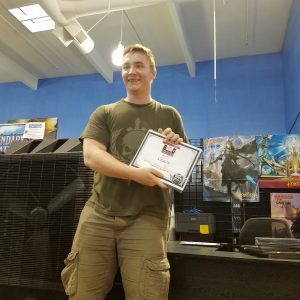 #6) Domagoj Mitrovic (Chaos Daemons): The Croatian Chaos Czar himself, took some time from his busy schedule of crushing scrubs, and painting amazing freehand murals on models to show us Americans how to properly run the boys in the warp. Like Adam Gati he was also 1 point away from going 6-0 and had a very real chance at taking away the belt from Brandon. Dom was a true gentleman and master of the game and I hope we see more of him out of these west coast events.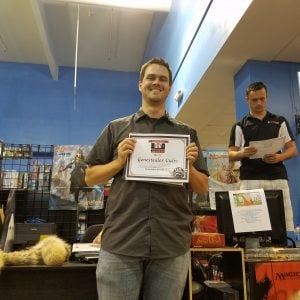 #7) Michael Snider (Genestealer Cult): The second player from Relentless D to make the top 8, Michael Snider repeated his previous top 8 appearance with another strong top 8 finish. Like Brandon Grant, he switched armies completely and finished strong in a new edition. Look out for more from Relentless D. They are currently sitting at the number 2 best ITC team, with plenty of season left.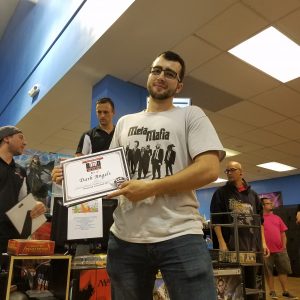 #8) Kyle Watson (Dark Angels): Rounding out the top 8 is Kyle Watson with an interesting Dark Angels list. Of course he brought every Caliban lover's Space Marine Hearth throb Azrael, as well as bringing in a healthy dose of Venerable Dreadnoughts and 2 Fire Raptors. He had the 2nd hardest strength of schedule in the top 8 and like most of the players who went 5-1 had a legitimate shot and winning everything and getting his name etched into the coveted Belt of Russ.
Best Painted Armies and BAO Photo Dump
Michael Fox and his amazing Ork army won best painted. Michael also had a strong showing going 4-1-1 proving not all painters are terrible at the game.
Steve Sisk and his Ultramarines 2nd Company came in 3rd best painted. As a former Belt of Russ winner, it's nice to Steve back in the competitive scene after a 1 year hiatus.
~That's all folks! Thank you to everyone who attended and everyone who watched my Facebook live streams and supported me.
I truly love this community and can't wait to see it grow in this brand new edition.