GenCon 50: FFG Talks New Releases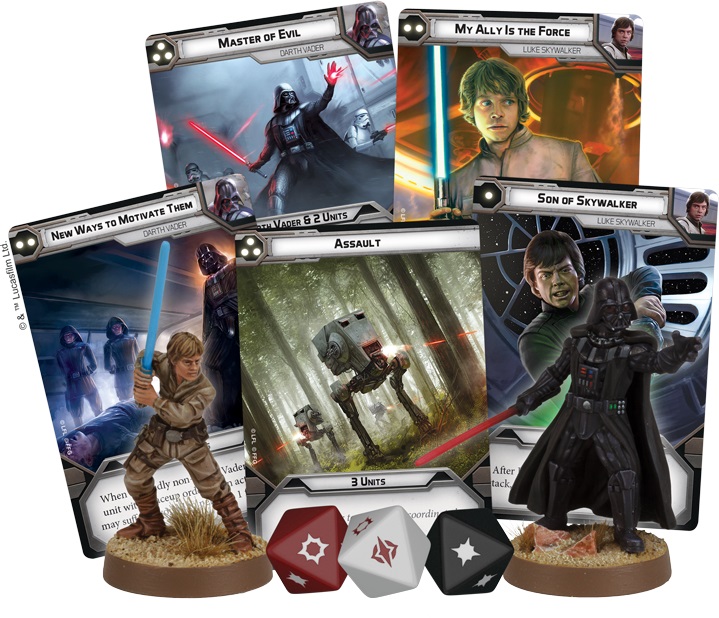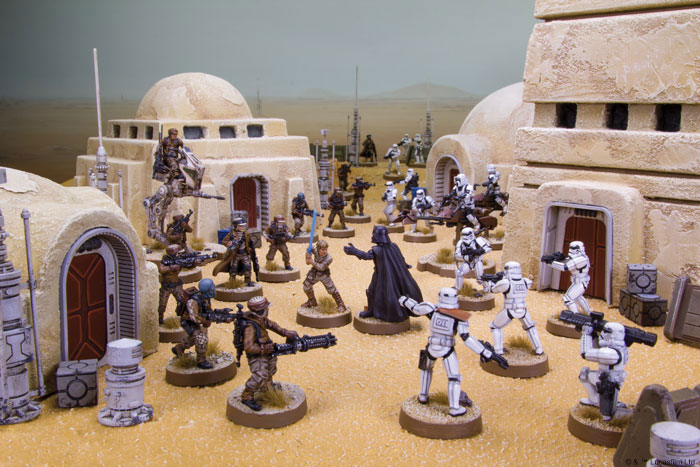 We stopped by the Fantasy Flight Games booth and got the run down on all the great new products coming your way!
Fantasy Flight Games had quite a few surprises at GenCon 50 and we got to chat with them about all the great new stuff they had at the show:
First on the list and the big story from the show was Star Wars: Legion. We talked about that one yesterday already – if you missed it go check out the demo we had as well!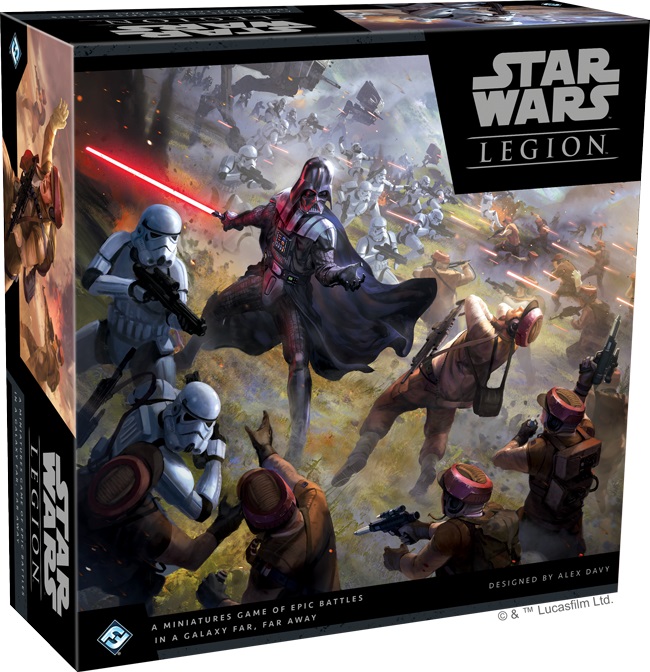 Twilight Imperium 4th Edition was another big hit at the show. The fans of this game were out in force and were looking forward to playing this space epic with some new twists.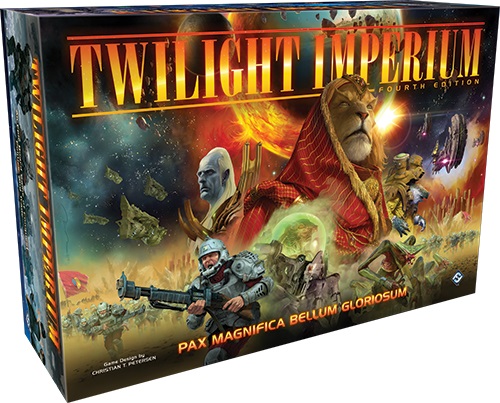 "Everything is different, but nothing has changed" is a good way to put it. The classic game is still there with some tweaks to help the gameplay move along. It's still an EPIC game of galactic politics and warfare.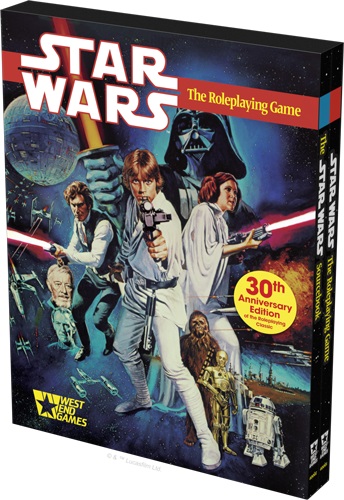 Subscribe to our newsletter!
Get Tabletop, RPG & Pop Culture news delivered directly to your inbox.
The Star Wars Roleplaying Game 30th Anniversary editions were also available at the show. The now classic books from West End Games were repackaged and reprinted to commemorate the anniversary! They are (almost) direct reprints but have been cleaned-up and updated with a new format, some new art, and a foreword. However, the core rules and sourcebook materials are basically unchanged. If you're looking to play in the original Star Wars RPG setting then this book is for you!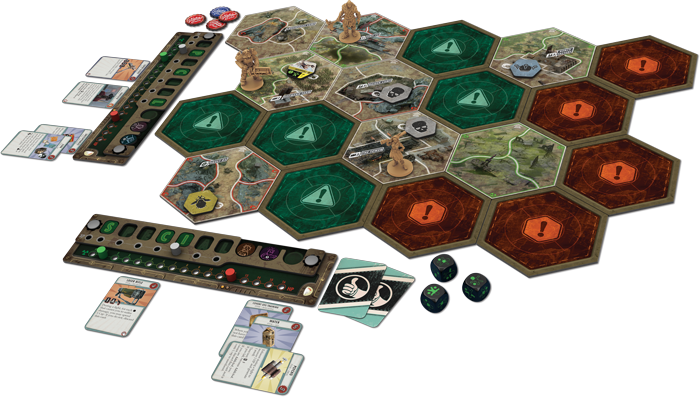 The Fallout board game was at the show as well and if you love exploring in the post-apocolypic wasteland then you're going to love this one.  It's designed to be a longer game (2-3 hours) and for a party of 1-4 players. It really reflects the Fallout world of 3 & 4. It's looks like it's going to be a game that fans of both board games and Fallout are going to really enjoy. One of the unique things about this game is that players will need to work together to advance their own goals, but might also need to part ways eventually to accomplish faction goals. It's a pretty interesting win condition with the influence system.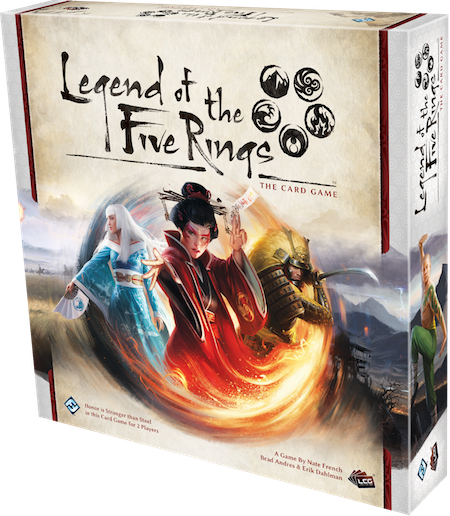 L5R was another smash hit at the show. FFG sold out all their copies on day one of this box set! We did manage to score a copy of it and will have an unboxing and demo of it soon – however, if you don't want to wait, FFG has the Getting Start Rules available for you to read right here. I'm a big fan of the LCG format and I'm hoping to showcase this one more in the future.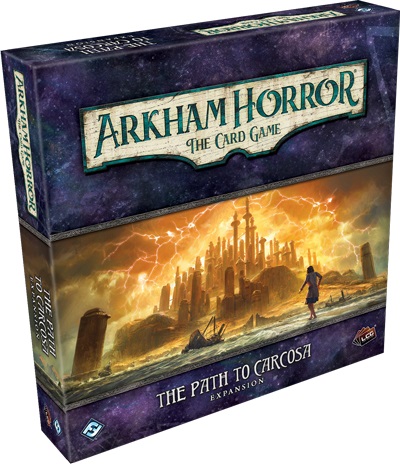 The Path to Carcosa deluxe expansion was also at the show and we got a copy of that as well. If you're looking for the next chapter in the Arkham Horror card game then this is it! I'm really excited about this one as my gaming group has basically finished up the first "story" arc and are ready for the next one. If you haven't given this game a shot yet, you really should as it's really well done. Game play is tense but enjoyable and if FFG manages to keep the game play as tight and well thought-out as the core set, then this next chapter will be just as big a hit!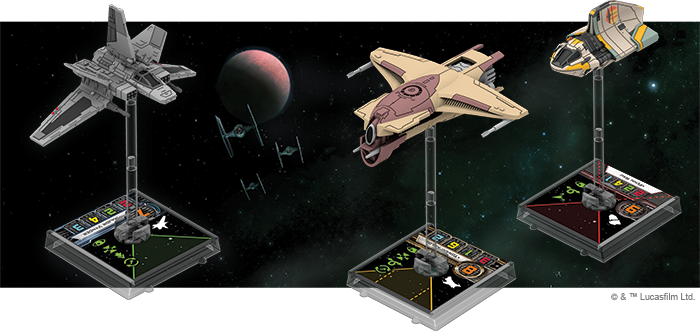 Star Wars: X-Wing also got their 12th wave. The Alpha-Class Star Wing, The M12-L Kimogila Fighter, and the Phantom II were shown off and players should be pumped for these new ships.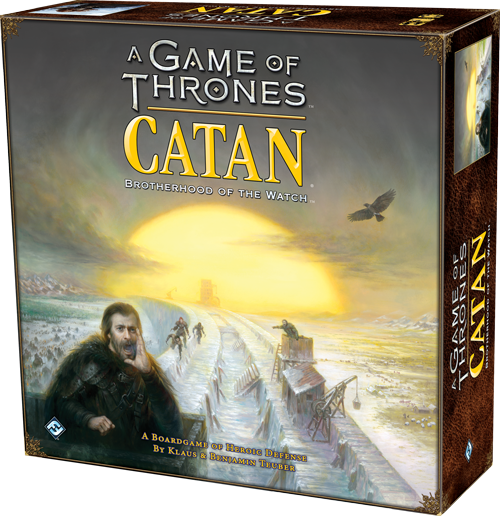 The Game of Thrones also invaded Catan! Brotherhood of the Watch updates the gameplay of Catan and has a few unique tweaks to the rules. Players have to keep the wildlings out and maintain the wall, but at the same time they are competing for resources and points. It's a really interesting take on the Catan system and looks promising for fans of both!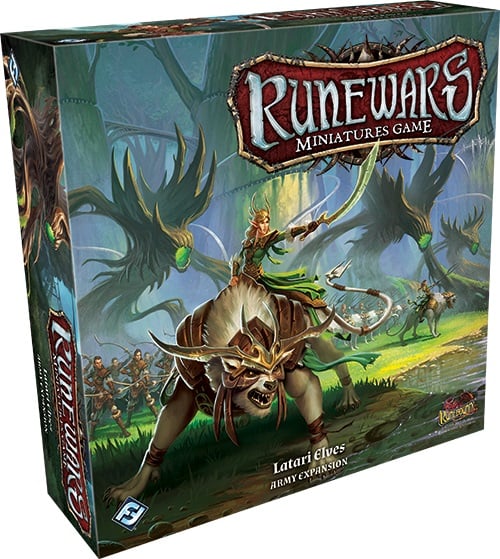 The Latari Elves were also released officially at the show – they are out now so if you've been waiting to grab your own copy you might want to head to your FLGS and pick-up your copy!
Fantasy Flight Games had a ton of great stuff to show off – what product has you most excited for release?