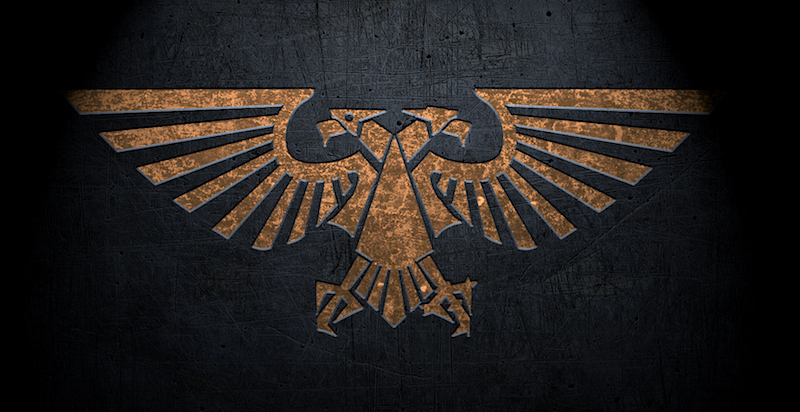 Games Workshop has a new video out that is showcasing something very odd. Is the Grim-Dark getting a new faction?
Alright folks, get ready for something unexpected. Games Workshop's latest video is a very strange "transmission" – check it out:
via Warhammer TV
B50-AP/78903//M/h
The video is just the image of a strange new symbol with sparks and the sounds of mechanical buzzing. The only image is this: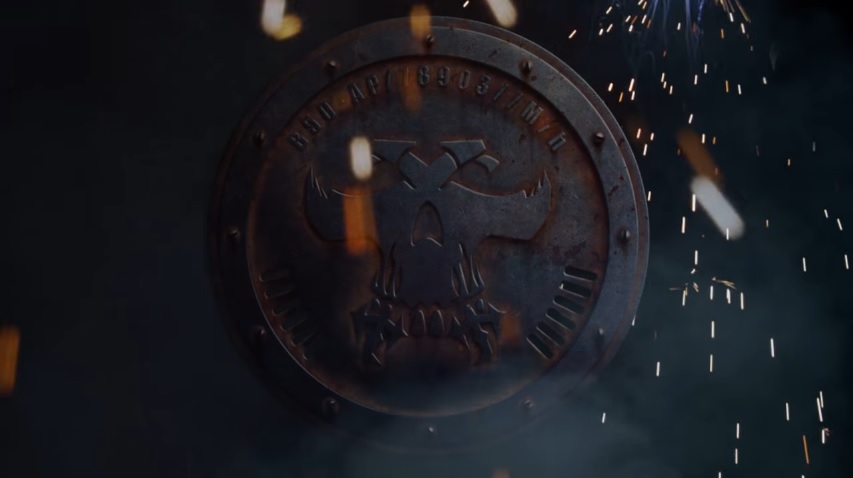 The inscription at the top of the image reads: B50-AP/78903//M/h
What the heck does that mean? First off let's talk about that icon.
It looks like an Imperial Aquila crossed with a Skull. For that reason alone, I'm betting this is probably something related to the Grim-Dark 40k universe and not AoS. However, notice the symbol of the Aquila isn't the exact same as the standard Aquila – the two headed eagle's wings are different and the typically one of the eagle's eyes are open.
When you combine that with the Skull motif that is mixed, it's clearly something very different. But what about those numbers and letters? Could they mean something? My guess is "most certainly" However, I'm not a numerologist and I've seen that Jim Carrey movie 23 and what happens when you start looking for meaning in numbers.
So what could it be? A date perhaps? A hint at some future release? A new faction? It has a bit of an Orky vibe to me as well… Whatever it is, this is sure to keep us all guessing!
So Internet Detective Agency – what's your guess for this new symbol/video? What do YOU think the text means?