New From Kromlech: This Kopta Kan Do What Immanuel Kant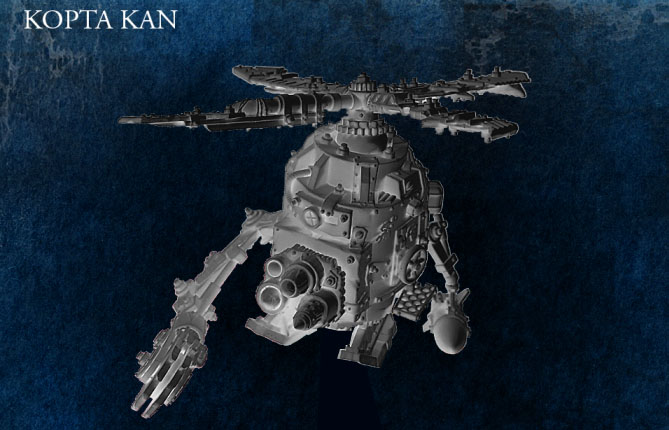 Check out this Kopta Kan from Kromlech. It's killa!
https://youtu.be/n3yfFmS67Ww
Time to find out if you're a Kopta Kan or a Kopta Kant. Of course, if you're a Kopta Kant, then it seems imperative that you get yourself over to Kromlech to get one of these. Kategorically even. After all, it is only by taking this action that you can will your maxim should become a universal law. So, if you're kuestioning whether or not you should pick up this model or not, I think it's safe to say, kategorically, that you should.
via Kromlech
This set contains one high quality resin multi part model of Kopta Kan. Inside you will find parts for front mounted rocket launcher or twin heavy machine gun and two mechanical arms, one with big bomb and the other with buzzsaw. One 40mm round plastic base and two Kromlech flying pegs included.
Inside this Kan is some chunky, delicious soup. Mushroom, of course.
Latest News From BoLS: