RPG: Modiphius Boldly Goes into the 1980s


Modiphius had some amazing RPGs on display at Gen Con, including the winner of Best RPG 2017.
Lots of exciting stuff from Modiphius' booth this year. There were three big hits all in all, ranging from post-apocalyptic skirmishing, to pre-apocalyptic suburbia, to the final frontier–and let me just say all three of those places are fantastic locations for adventure and gaming of any kind.
Star Trek Adventures
And in keeping with BoLS' continuing mission to seek out new life and new civilizations (what do you mean it's not), Star Trek Adventures is a new Star Trek themed RPG from Modiphius, which is overall a good decision, because with a name like Star Trek Adventures it would be weird for it to be a different kind of RPG. Star Trek Adventures just doesn't have the same ring to it if it's actually a game that's all about the Wild West–although I say that, and now I'm thinking you could have a whole mini-campaign where the characters are just trapped in their death trap Holodeck and it has predictably malfunctioned. Again.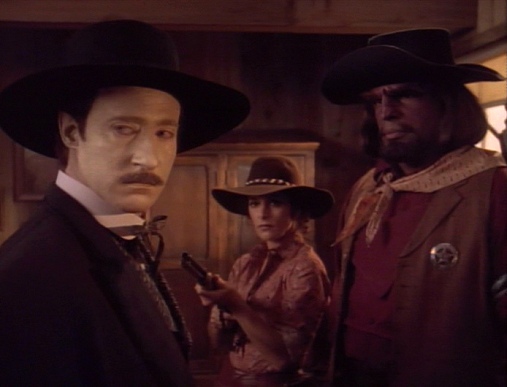 Jokes aside, Star Trek Adventures gives you the full run of the series. It's got minis for everything from Classic Trek to the more modern era. The core setting is just around the time of the Dominion war, so there's a lot of interesting tension to play around with and explore, but there is a vast wealth of Data available to you to try and recreate whatever series/era/feeling you want. I've personally always wanted to see what the crew of a science vessel would look like, especially if they got pulled into a war, or some other task for which their ship wasn't meant–but they have to go through with it anyway.
And that's just one of myriad possibilities. Want to play Romulan Spies? Klingon warriors gone raiding? Well you've come to the right place. BoLS snagged a review copy of the game, so look for the full breakdown next week sometime.
Fallout Wasteland Warfare
Speaking of rifles and other western weapons, Modiphius also had their Fallout Wasteland Warfare prototypes on display. For those of you who haven't been following along, Fallout Wasteland Warfare is the upcoming miniatures skirmish game set in the post-apocalyptic world of Fallout's Wasteland. So old favorites like Super Mutants and Brotherhood of Steel Paladins and Vault Dwellers will have to band together to fight off their enemies. Though there's an interesting twist: the game supports co-op and solo play, with enemies controlled via an "ai deck" that determines their movements and tactics and such. And in one fell swoop, this game lets you roam the Wasteland with your friends, scavenging for supplies and ammo while fighting off Raiders. It's like the one thing I've wanted to do in a Fallout game since Fallout 1, so, I am perhaps a little biased with how excited I am to see this happen.
But even if co-operative Wasteland Wandering isn't your secret dream (what is wrong with you), the miniatures are absolutely gorgeous. Just take a look: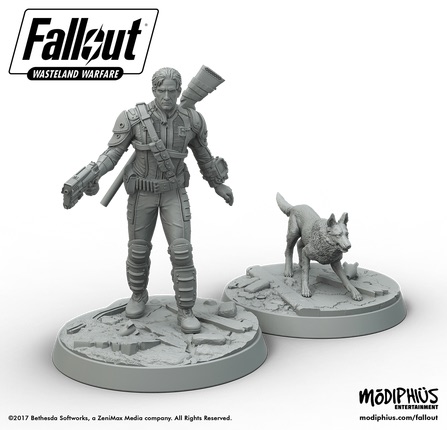 And sure, some of these are renders… but we had a chance to see some of these in person, along with a Red Rocket gas station terrain set, and it was like being transported right into that world.
Subscribe to our newsletter!
Get Tabletop, RPG & Pop Culture news delivered directly to your inbox.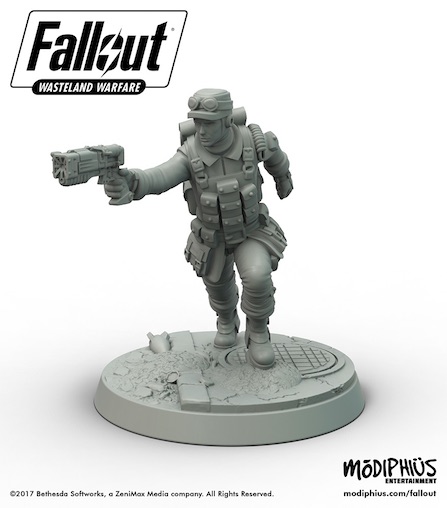 You can recognize iconic equipment like the the laser pistol up there, or the super mutant in improvised armor featured below.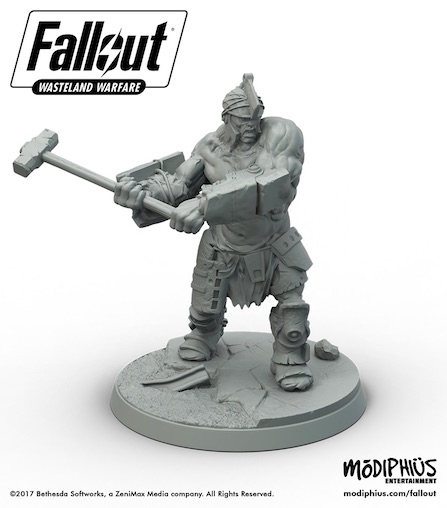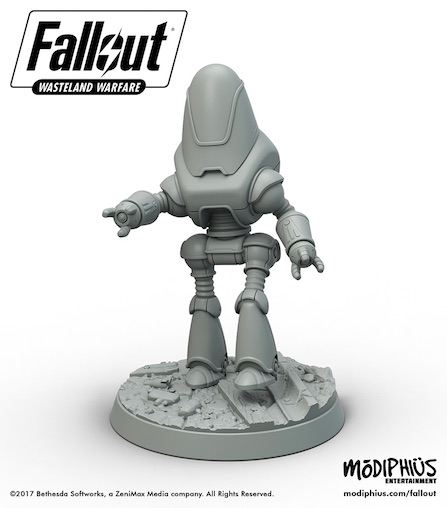 We even get some robot friends. There's Protectron, up there, and a number of others, including Mr. Handy and a Robobrain. But for my money, you can't go wrong with the classics: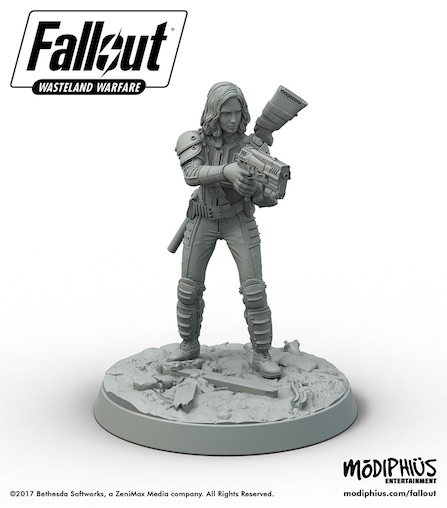 Expect to see more of this game soon. And for those of you playing along at home, between Wasteland Warfare and the Fallout Board Game from FFG, this puts the upcoming Fallout game counter at 2.
Tales from the Loop
Finally, though, is the RPG of the Year: Tales from the Loop.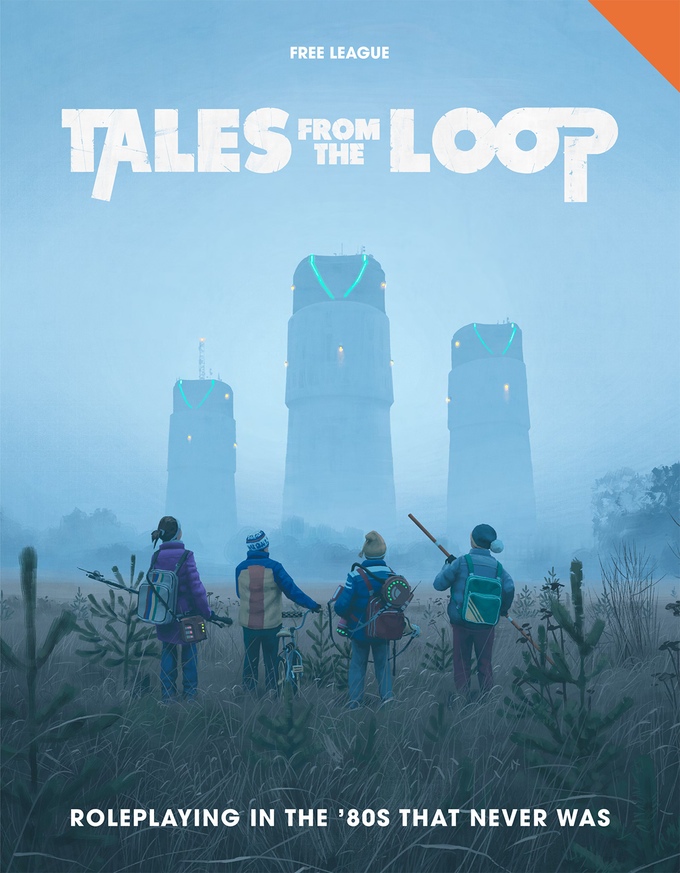 I've talked about this before. After a massively successful Kickstarter, the game is finally hitting its wide release and it is everything you'd hope it would be. The game hits all the right notes in terms of tone and theme, the mechanics support the ideals of the game, and the whole thing is just chock full of some of the bets artwork I've seen in any game ever. Hands down. There's a reason it won so many ENnies: best interior art, and best rules, best setting, best writing, and product of the year.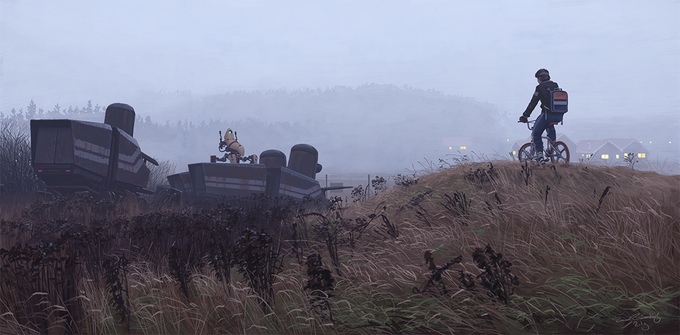 If you haven't heard of this game before, here's a brief overview. It's roleplaying in an 80s that never was. Players take on the role of schoolkids growing up in a rural area that just happens to be situated over a massive supercollider, known colloquially as The Loop, which is the source of all manner of stranger things.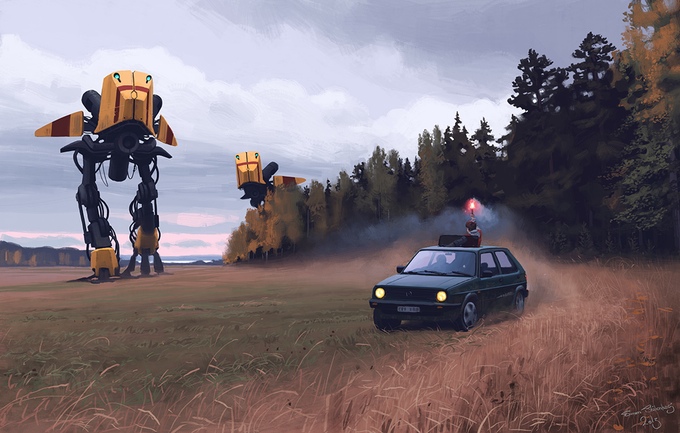 We'll hopefully get to take you a little more in depth with this one soon–but in the meantime, you can find out more about Tales from the Loop right here.