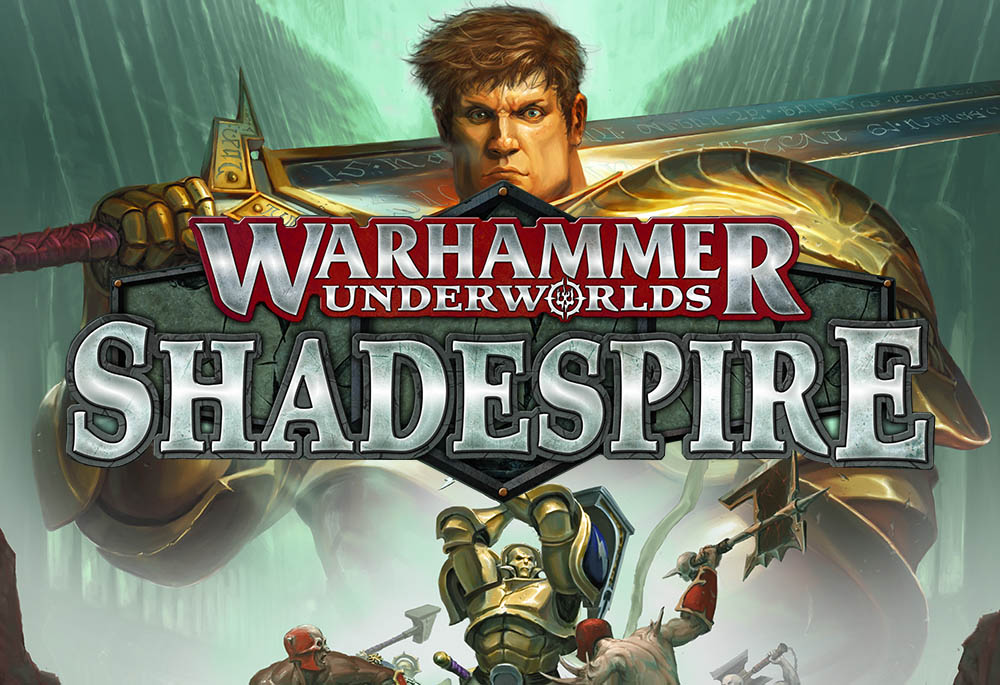 Shadespire is being demoed at the GW booth at GENCON 2017.  Here's our first patch of pics of GW's upcoming skirmish boardgame.
You can read our previous coverage of Shadespire from back at Adepticon here.  We got to spend a little time with the game today and have some quick thoughts. The interior components are quite nice, especially the doublesided hextile board artwork and of course the minis.  We will be getting a full gameplay demo tomorrow from Phil Kelly and will be getitng that to you as soon as possible.
Enjoy the pics, including a turn sequence summary and better shots of the components: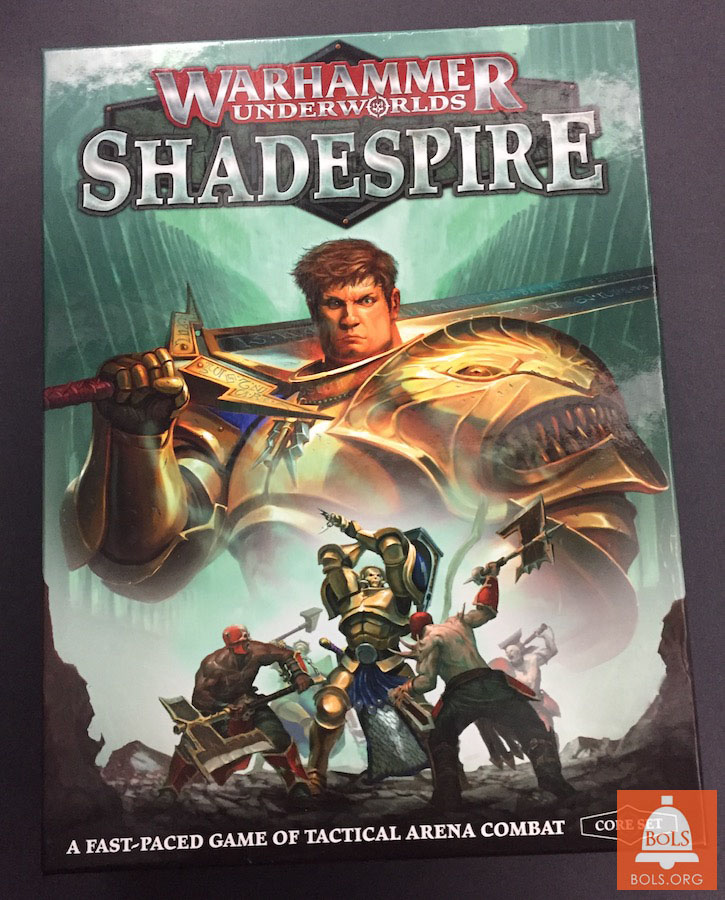 Box Front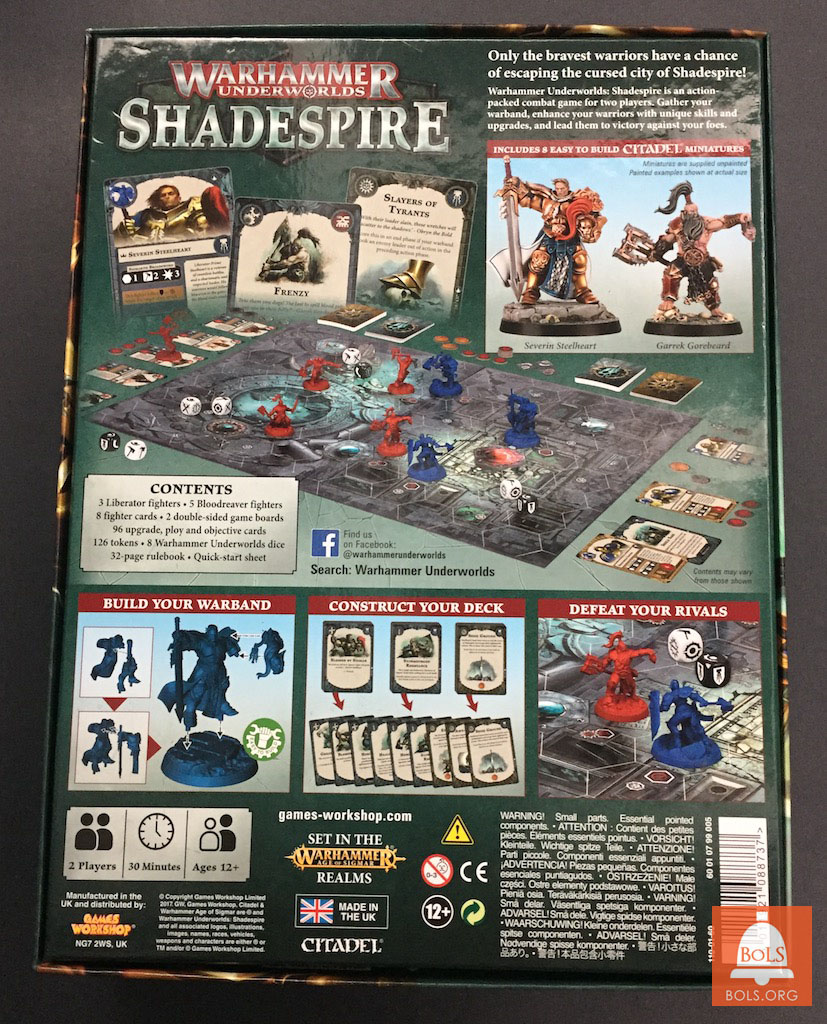 Box Back – note the 30 minute playtime.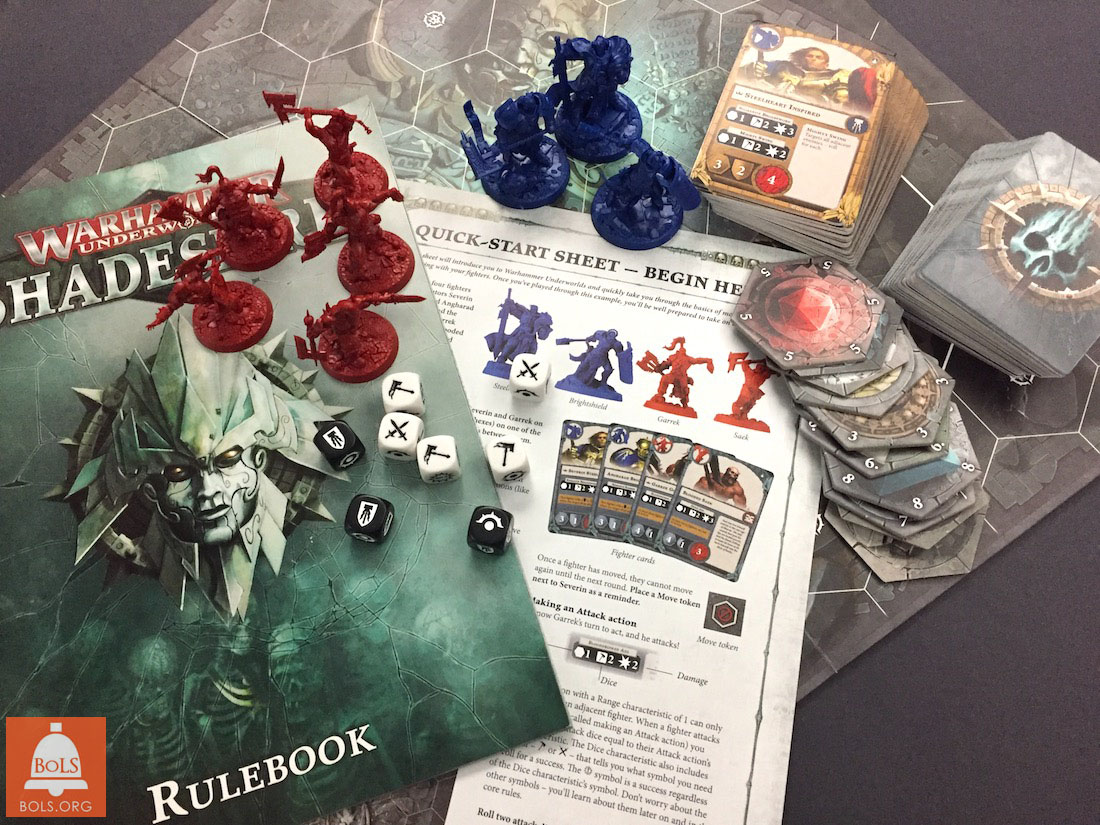 Primary components laid out.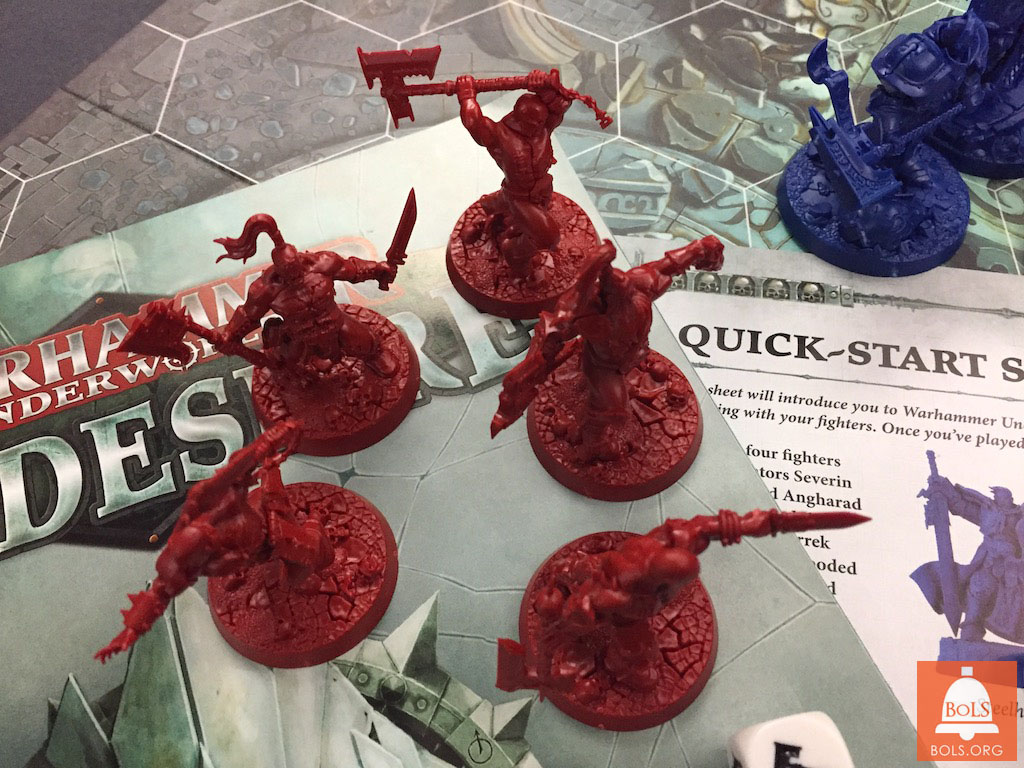 5 Bloodreaver fighters – in red plastic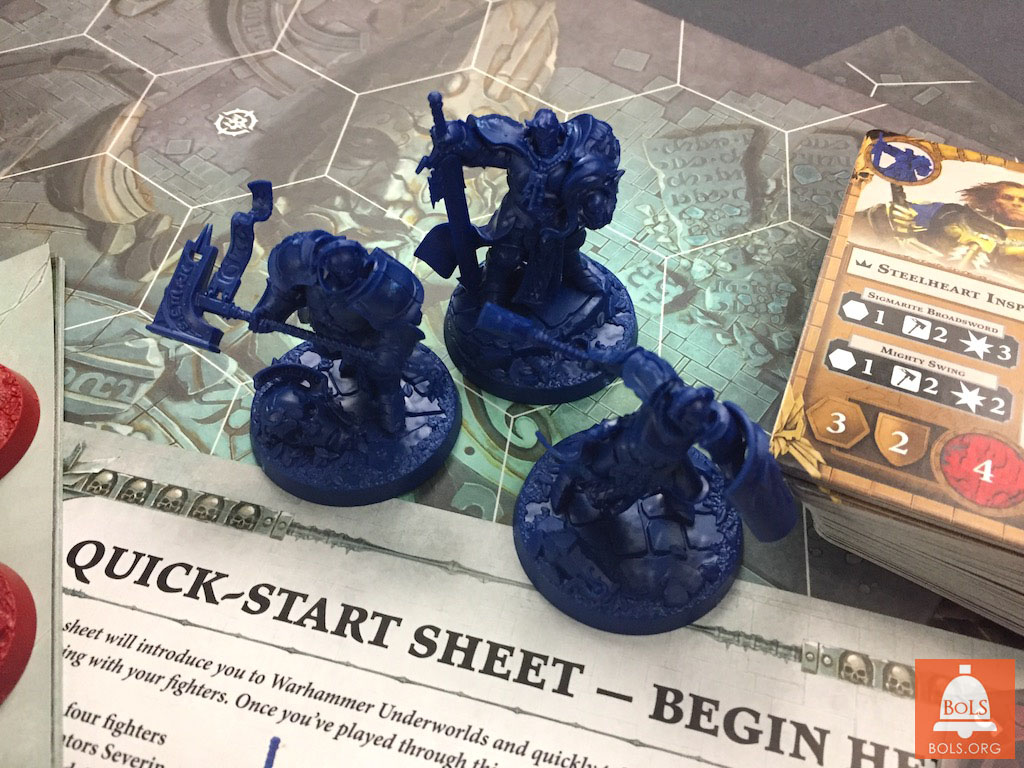 3 Liberator fighters – note the scenic bases.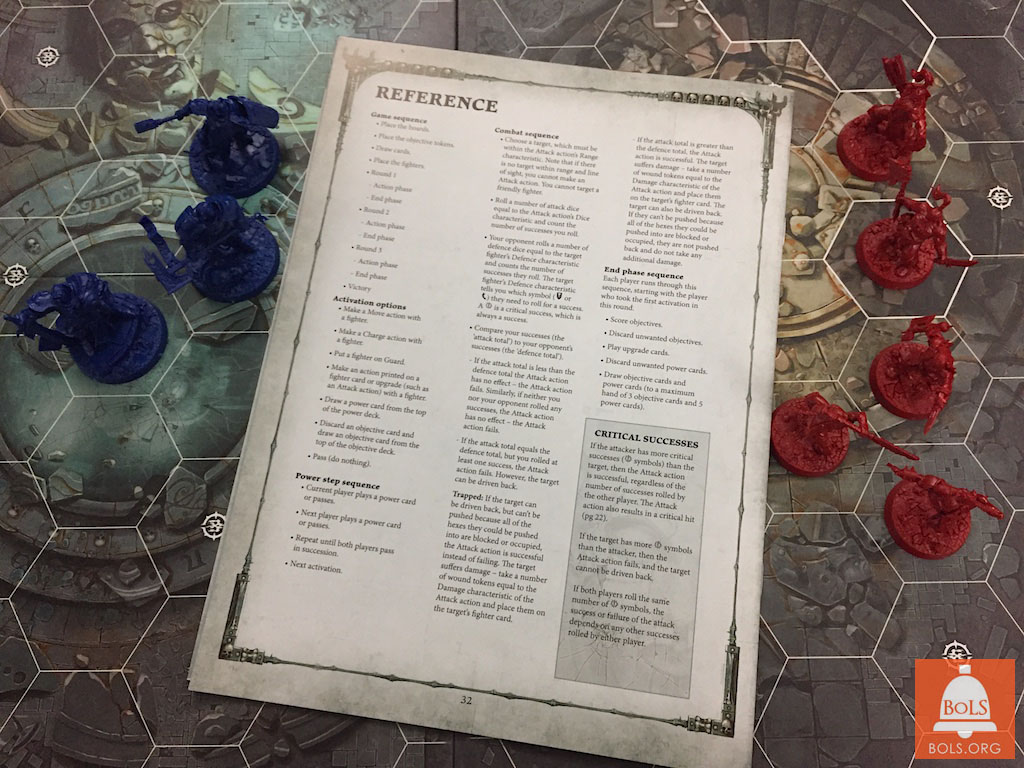 Take a close look at the quick reference with the turn sequence.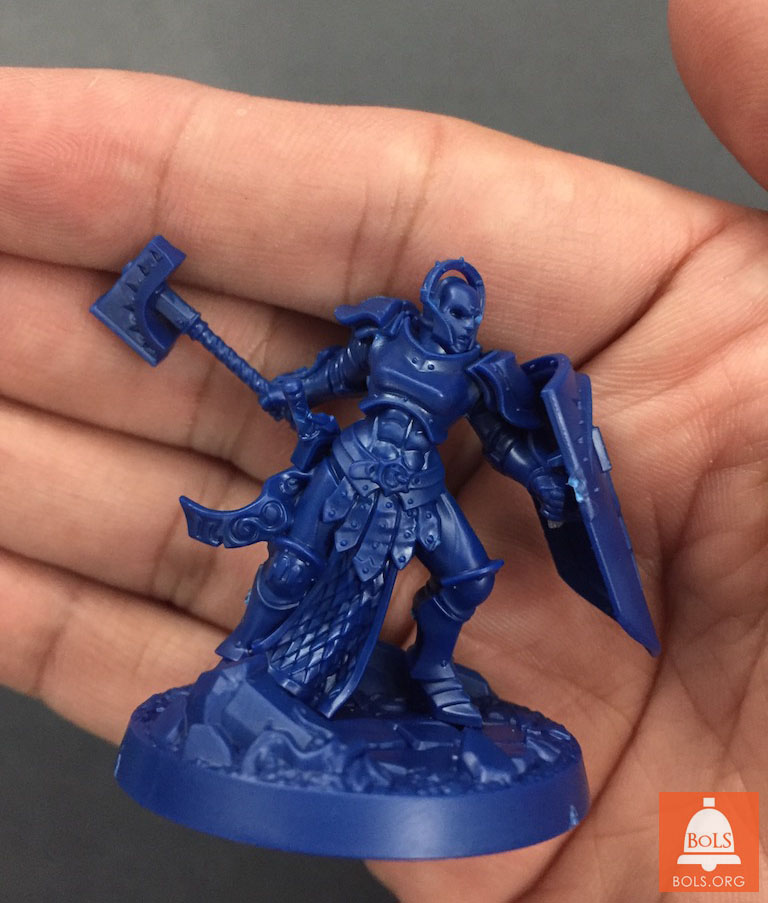 SO NICE!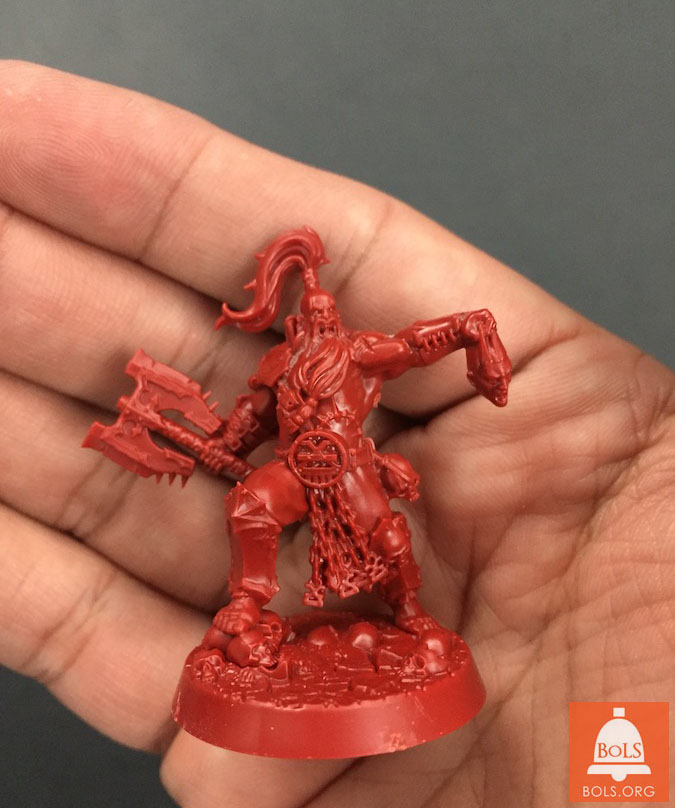 OFF WITH HIS HEAD!
Stay tuned for our full gameplay demo coming soon!
~ What do you think?