Tabletop Podcast Review: August 6th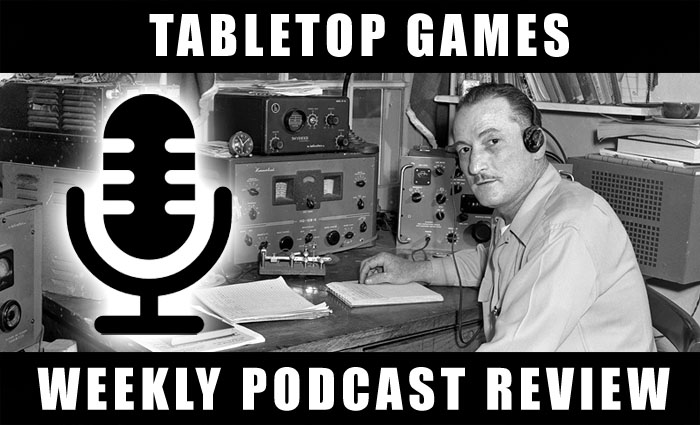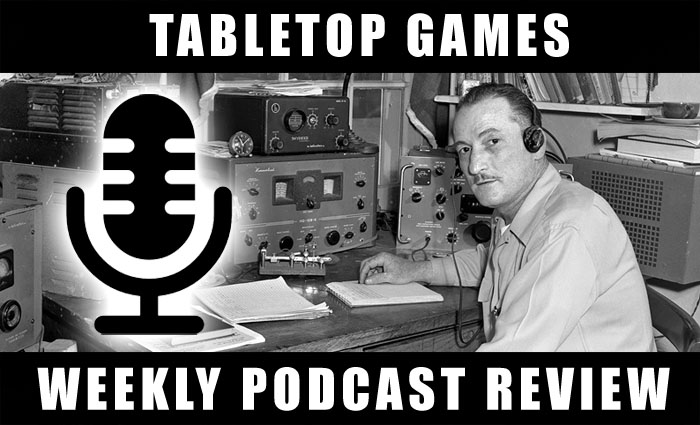 Adam here for another week of tabletop podcast reviews! An old podcast returns, and Bay Area Open recaps are the topics for this week!
Hey all, Adam here, from TFG Radio, for this week's reviews!  This week we see an old podcast return, some Bay Area Open talk, and helpful 40K tactic tips! So let's get on with the reviews!
Battlehosts Episode 45 – This episode they interview Zach Becker, from warhammer-tactics.com. They discuss the emerging meta since the release. They also discuss some early tactics that seem to be working within the new set of rules. New or veteran, this episode is very helpful in learning new tactics in a brand new system.
Chapter Tactics Episode 37 – This episode features an interview with Brandon Grant, winner of the Bay Area Open. They talk about the current state of the meta, the thinking behind his army, how his games went for the tournament, and his thoughts on the future of the meta as the codexes are released.
Life After the Cover Save Episode 205 – Interview with Black Library author, Justin Hill
Imperial Truth Episode 72 – Gav Thorpe interview
Wolfkin Episode 1 – After a long absence, and with the release of 8th edition 40K, this 40K podcast returns
Beer and Bolters Season 2 Episode 1 – Another 40K podcast that has made a return after a bit of a hiatus.
Signals from the Frontline – Always a good listen for new and rumors on 40K and other miniature games in the industry.
Also Out This Week.
9th Realm Episode 55 (AoS)
Age of Darkness  (30K)
Subscribe to our newsletter!
Get Tabletop, RPG & Pop Culture news delivered directly to your inbox.
Age of Sigmar Daily (AoS)
Battleshock Episode 8 (AoS)
Chain Attack S2 Episode 59 (Warmachine)
Chapter Tactics Episode 37 (40K)
Chasing the Dragonfather Episode 7 (Warmachine)
Combatphase Episode 206 (General)
Combosmite Episode 167 (Warmachine)
Crippled Systems Episode 207 (Warmachine)
Cubic Shenanigans Episode 2 (GW)
Dark Guidance Episode 26 (Warmachine)
Epic D6 Episode 20.5 (40K)
Forge the Narrative Episode 200 (40K)
Fully Boosted Episode 50 (Warmachine)
Hobby Night in Canada Episode 83 (General)
Kessel Run Episode 49 (X-Wing)
Lecture Notes From the Breach Episode 20 (Malifaux)
Long War Episode 112 (40K)
Lost Aspect Episode 19 (Warmachine)
Mayacast Episode 144 (Infinity)
MoM Podcast Episode 320 (Warmachine)
Murder of Crows Episode 31 (Warmachine)
Mynock Squadron Episode 79 (X-Wing)
Ohiohammer Episode 83 (9th Age)
Preferred Enemies Episode 155 (40K)
Radio Free Isstvan Episode 65 (30K)
Scuby & Wells Episode 25 (AoS)
As always, check out our blog, at TFG Radio, and give the podcast a listen. We talk 40K mainly but delve into other game systems. This week we have our new Twitch stream episodes! This week we go over our trip up north for the Bay Area Open!
Have a different opinion? Post in the comments below or email me at [email protected] and let me know!
Latest News From BoLS: