ToyLand: Force Friday – All of This Weekend's Exclusives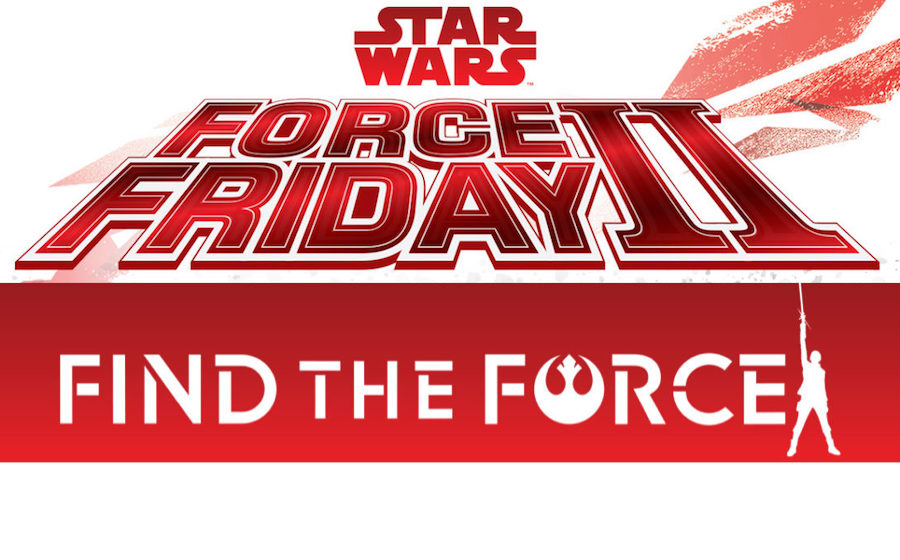 There are lots of exclusive toys and games from FFG, Funko, and more – as well as in store events!
This year's new product extravaganza runs the whole weekend and there are a bunch of retailers participating. Expect new products, limited edition promo posters, and gaming events for all ages. There are a ton of events in stores that will make staying up late worth it. This year's big event is Finding the Force…
Note: the list only has confirmed retailers, manufacturers, events, and freebies are being mentioned – but not specific products that will be available for purchase. Those are being held very close to the vest. Even the ads from big retailers are featuring silhouettes of well known characters and boxes with prices and no other details.
I will tell you that if you're looking for FFG games you'll have to go to your FLGS. Unlike previous years FFG is giving the exclusive to small retailers instead of the big box chains…
Enjoy thrilling adventures in the Star Wars universe with games like X-Wing, Armada, Imperial Assault, and Star Wars: Destiny and get ready for new Star Wars games available September 1! Check with your favorite local comic book and specialty stores for hosted Fantasy Flight Star Wars gaming events with your friends and family. Visit fantasyflightgames.com for more details!
There have been murmurs about a sight unseen box from FFG that MSRPs for around $40.00. I don't think we'll know what it is till it hits shelves Friday, but I'm expecting a starter box of some sort that focuses on Episode VIII. Check with your FLGS to see if they're participating.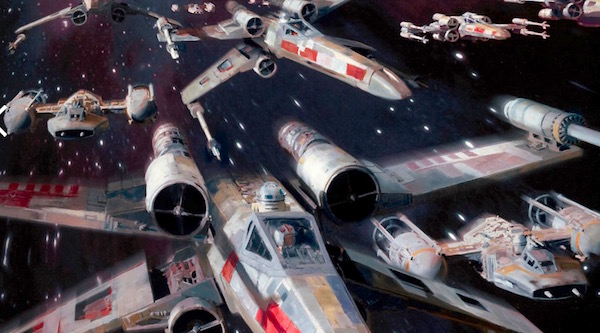 Toys 'R' Us has some tempting freebies for folks that wait in line at their stores… 
[Force Friday] will give fans their first opportunity to shop the brand-new toys from Star Wars: The Last Jedi. Force Friday II attendees will receive a FREE Funko POP! Star Wars T-shirt AND a FREE collectible Star Wars: The Last Jedi poster (while supplies last)—it's the first in a series of FREE poster giveaways, with a new one each month leading up to the theatrical release of the movie. Fans will not want to miss the debut of Find the Force! Fans can access augmented reality characters EACH DAY from September 1-3 in all stores!
Deals and new products will also be available on Toysrus.com this weekend, so if you can't make it to a store you can still pick up all the hot new toys.
Subscribe to our newsletter!
Get Tabletop, RPG & Pop Culture news delivered directly to your inbox.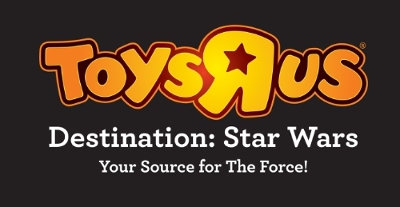 Target is encouraging customers to bring their "Rey Game" when they come in this weekend…
Force Friday II is coming to Target at midnight, September 1. Shop hundreds of Star Wars: The Last Jedi products, including several Target exclusives. Participate in Find the Force. You could even win the raffle prize: a Star Wars: The Last Jedi plush, only at Target. Visit Target.com to find out which store near you will be opening at midnight. Don't forget to Bring Your Rey Game.
https://youtu.be/JylMHziAe4A
Other big retailers…
Amazon will be running a deals on their extensive collection of new and classic Star Wars toys, games all during September
Apple is offering two Star Wars themed classes at some of their retail stores: Kids Hour: Coding the Droids from Star Wars & How To: Build A Star Wars Trailer
Walmart will have giveaways including Topps' Galactic Connexions Trading Discs and EA Star Wars Battlefront II video game posters, as well as some themed events
The full list of retailers (including some in Canada) and more info on events are available on StarWars.com – plan your shopping accordingly and may The Force Be With You this Friday.
Are you staying up to participate this Friday?