40K: Death Guard New Units Confirmed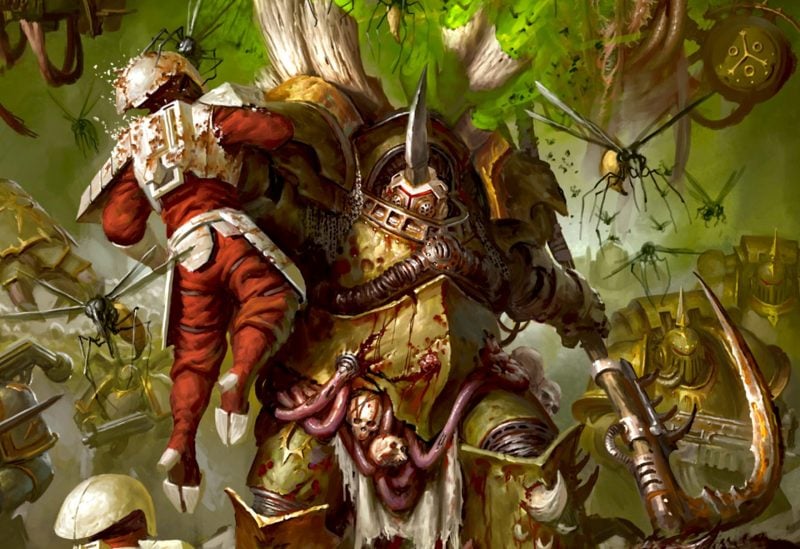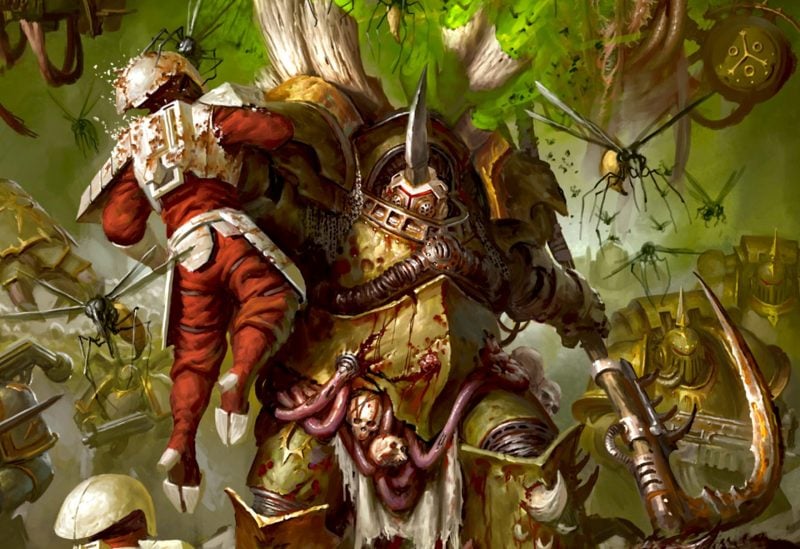 The Codex: Death Guard Table of Contents is out in digital form – come take a look at all the goodies!
The Death Guard are getting a new codex and that means previews are up on Games Workshop's site. If you want to take a look at some of the new lore and art you can always check out the previews from Warhammer Digital.
via Warhammer Digital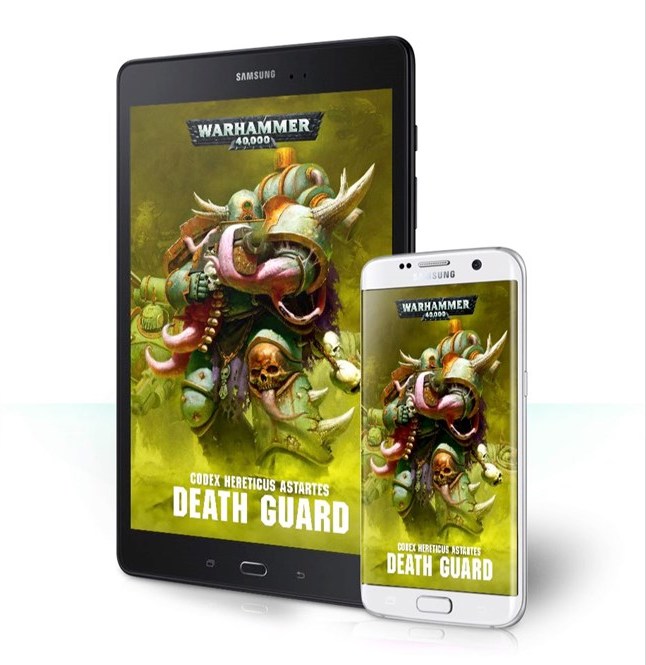 But perhaps most importantly in the previews is the Table of Contents: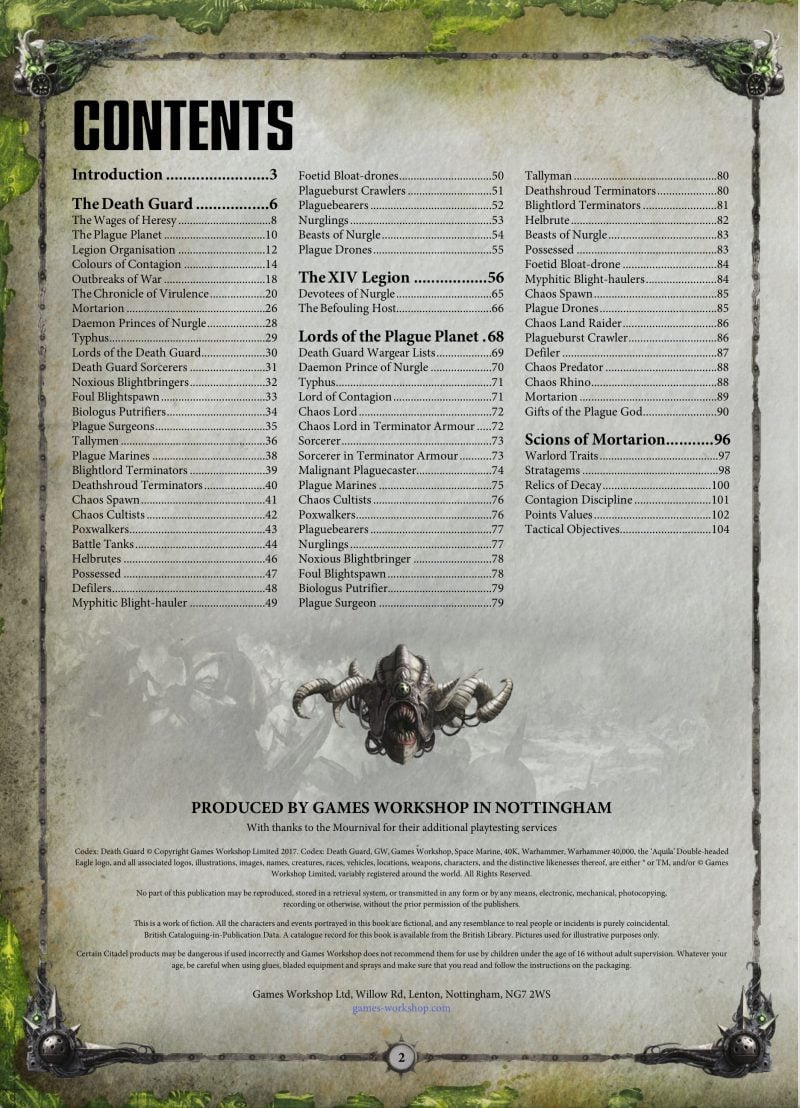 So what are the new units?
Foul Blightspawn
Biologus Putrifier
Plague Surgeon
Tallyman
Deathshroud Terminators
Blightlord Terminators
Myphitic Blight-Haulers
Plagueburst Crawler
MORTARION!
That's all 9 New Death Guard units added to the game. From a modeling perspective, that means even more new kits – Don't forget to add in new kits for the models that were only available in Dark Imperium.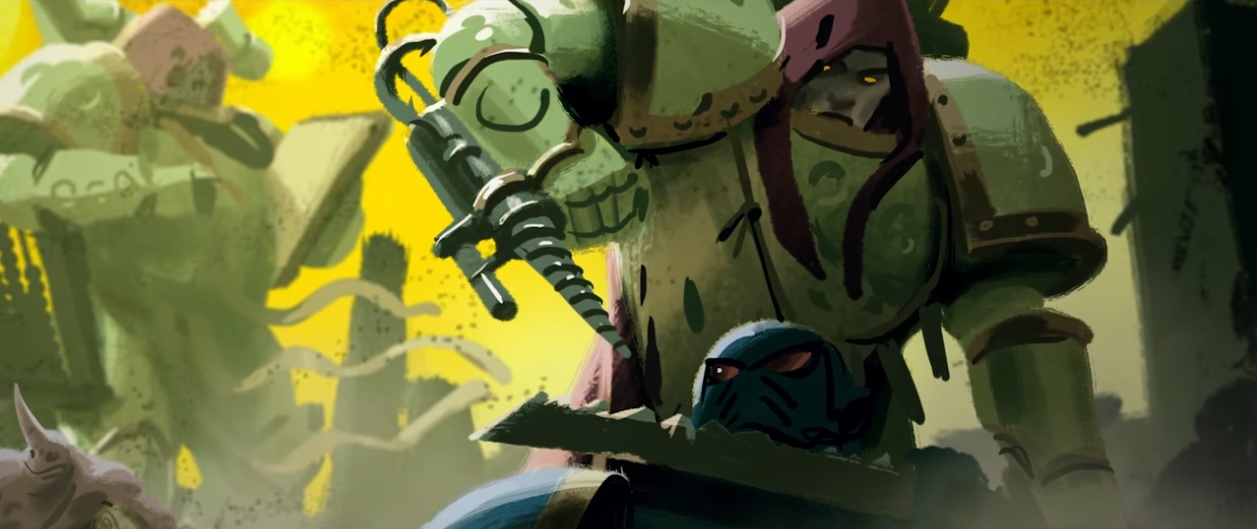 It's an exciting time for the Death Guard/Chaos players out there. Will all these new kits coming this release looks to be on-par, if not larger than the Primaris Space Marine launch. We're expecting this to be a multi-week release event from Games Workshop. I hope you're all ready with plenty of Hand Sanitizer…
Subscribe to our newsletter!
Get Tabletop, RPG & Pop Culture news delivered directly to your inbox.
The Plague Surgeon will see you now.