D&D: Adventure with Extra Life and Tortles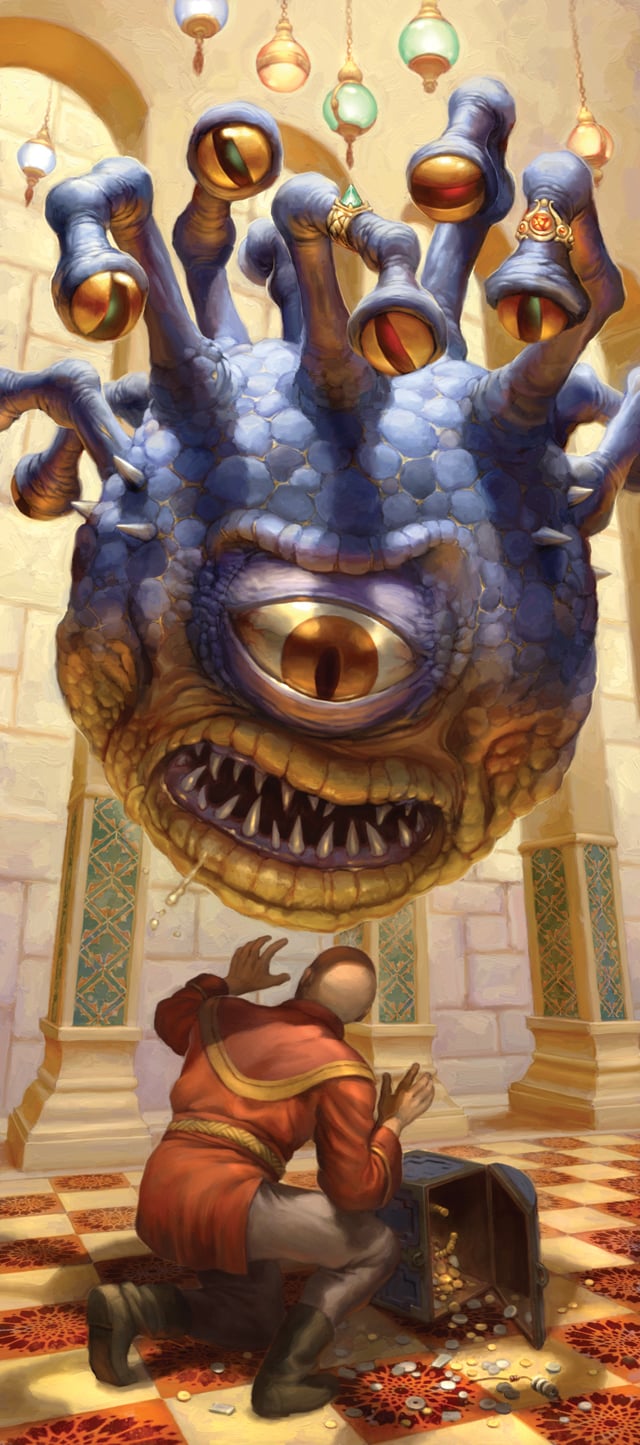 Play D&D and be a real life hero too–and get a sneak peak at Xanathar's Guide to Everything.
Announced with plenty of time to gear up for the big day of gaming on November 4th, Wizards of the Coast has a preview of what we can expect from their Extra Life Superteam this year. If you've never heard of Extra Life, they're a charitable organization that raises money for Children's Miracle Network Hospitals. So you can play games for a good cause, or find a community and join them for a day of play and be a hero in real life.
Extra Life unites thousands of gamers around the world to play games in support of their local Children's Miracle Network Hospital. Since its inception in 2008, Extra Life has raised more than $30 million for sick and injured kids. Sign up today and dedicate a day of play for kids in your community!
This year is no different. The team at Wizards of the Coast has some pretty amazing things planned for November 4th, which is the big day of gaming for their superteam, including a bunch of previews from the upcoming Xanathar's Guide to Everything, which they'll unlock progressively more and more of as their fundraising power grows: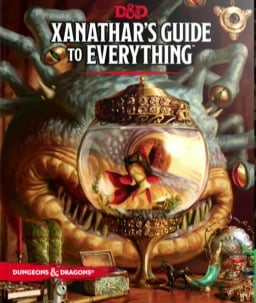 $5k: Downloadable art gallery, from Tomb of Annihilation
$10k: Sample list of random encounters, from Xanathar's Guide to Everything
$15k: Sample list of suggested character names, from Xanathar's Guide
$20k: Sample life events for characters, from Xanathar's Guide
$25k: List of new wizard spells, from Xanathar's Guide
$30k: Subclass preview, from Xanathar's Guide
$40k: Table of Contents, from Xanathar's Guide
And best of all–a special .pdf called "the Tortle package" which reintroduces Tortles as a playable race to 5th Edition–the proceeds of which will also go towards charity:
As a further bonus, this year we're working feverishly to create a special downloadable at the Dungeon Masters Guild. Chris Perkins and the rest of the D&D team have specially created tortles as a playable race that will be made available in the coming days, with all proceeds directing benefiting Extra Life/Children's Hospitals. (If you are unfamiliar with tortles, they are a race of anthropomorphic turtles that have appeared in previous editions of the game.) This material will also include an adventure location and a few added monsters as well!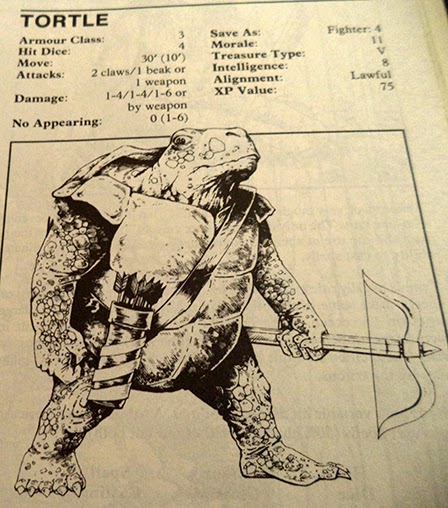 Doubtless they'll have some kind of built-in armor class bonus, and I could see a propensity for heavier weapons and that sort of thing. We'll have to wait and see (but not long, hopefully), so in the meantime, here's more information about the Extra Life Event this year. Find out what exactly you can expect to see from Xanathar's Guide to Everything.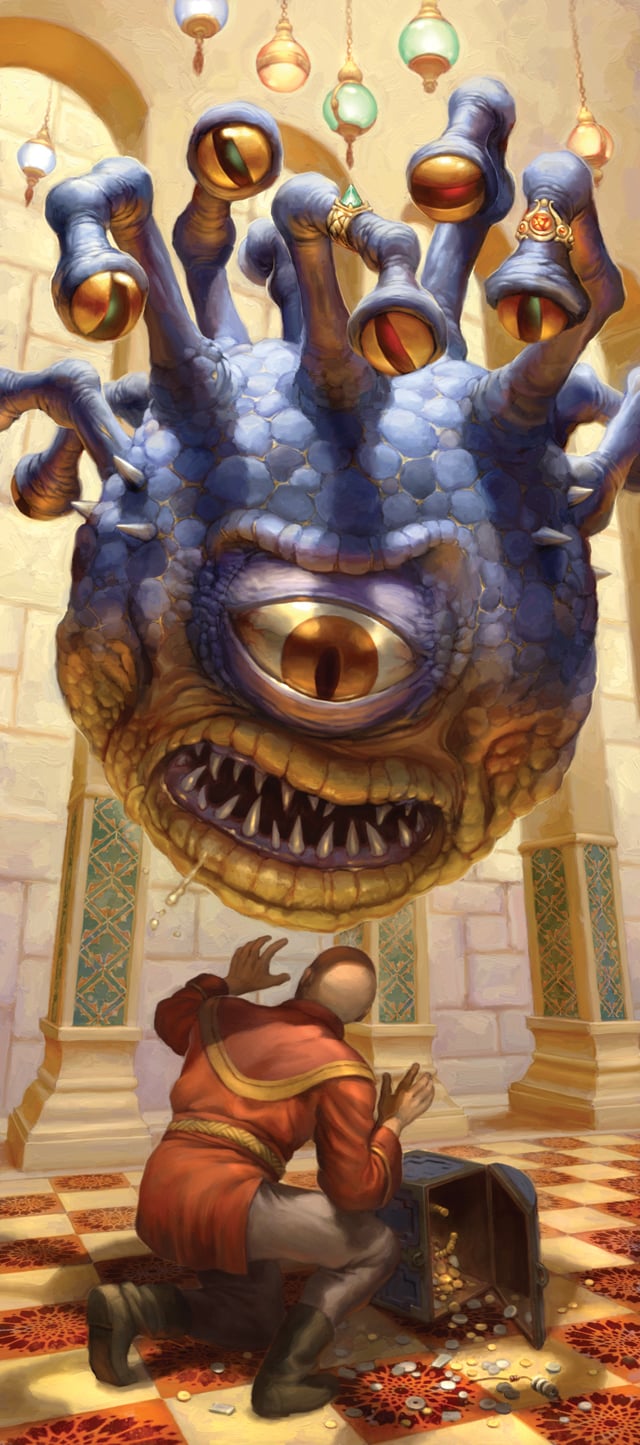 And what Xanathar can expect to see from you…
Subscribe to our newsletter!
Get Tabletop, RPG & Pop Culture news delivered directly to your inbox.
But it's not all about exclusive content and previews. This is a big community event. You can find people from all over the globe playing D&D for charity, and Wizards is sort of a big hub for this. They have their superteam and will be kicking things off with their own evening of gaming on the 3rd, serving as a warm up for the 4th. If you'd like more information about how you can help, check out the D&D page on Extra Life to find out more.
One thing to note–they make specific mention of viewers being able to influence the game.
Each group on the D&D team will be raising money for Children's Hospitals, with specific ways you can influence the game through donations. With Dungeon Masters running adventures set within the Tomb of Annihilation storyline, the hapless adventurers will need all the help you can give to overcome the death curse, by providing healing potions or other boons through your donations
So even if you're not playing, there's still a chance for you to get in on all the heroics. These big charity streams always bring out the best people, and it's a fun way to spend an afternoon/evening. You can't help but get sucked into the adventure and start rooting for the heroes. Which in turn makes you a hero as your donations benefit the CMN hospitals. It's the best kind of win-win.
We can all be heroes, just for one day.