D&D: Dragon +, Issue 15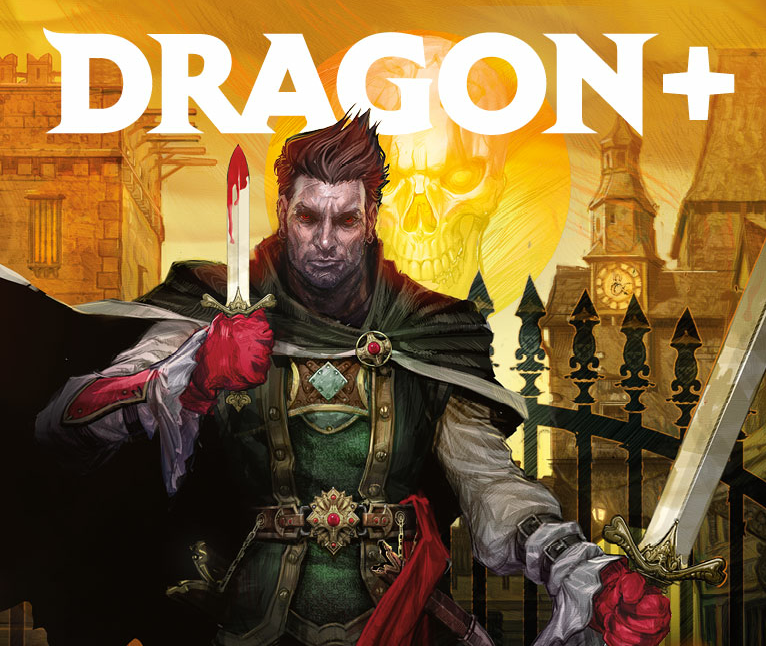 The Tomb of Annihilation looms large in the latest Dragon+
That's right. Get a preview of the upcoming Tomb of Annihilation in the latest issue of Dragon+. Then step behind the scenes for a look at the making of Betrayal at Baldur's Gate (the D&D take on Betrayal at House on the Hill) and the Tales from Candlekeep (not to be confused with Candle Cove), which is a digital version of the board game.
via Wizards of the Coast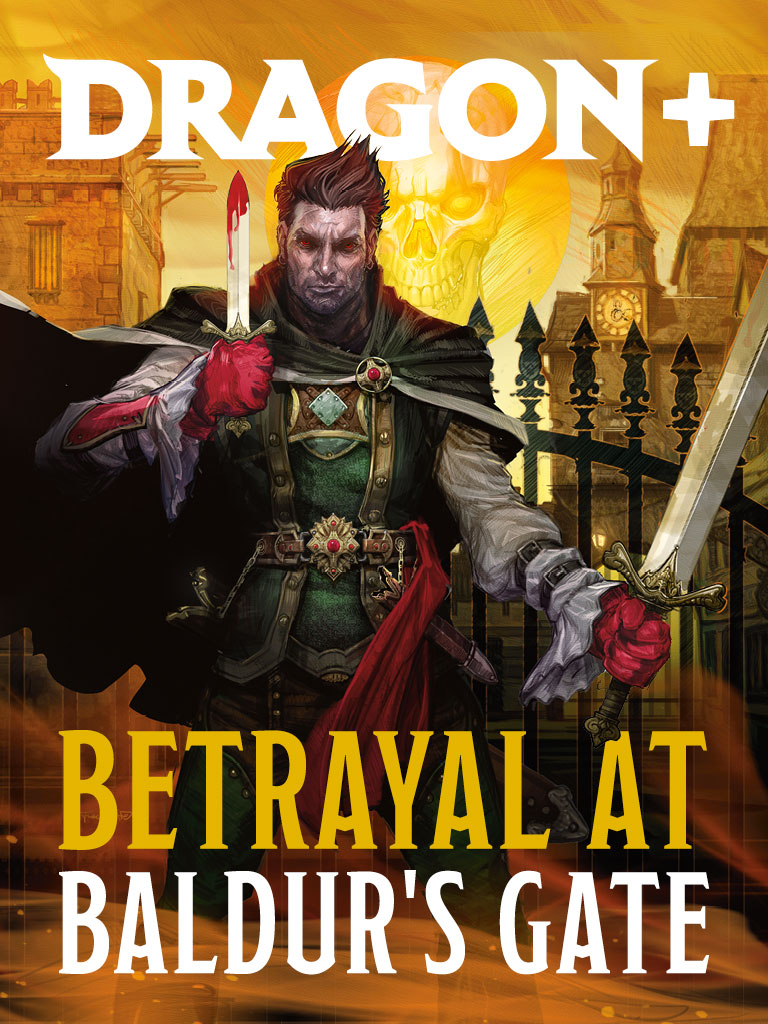 Tomb of Annihilation: Preview
We head deep into the jungles of Chult for an exclusive look inside Acererak's new pad, where death lurks around every corner.
Fiction: Qawasha & Kupalué
Part one of Adam Lee's story, focusing on the strong bond between a curious druid and his vegepygmy friend.
The Making of Betrayal at Baldur's Gate
From Post-It note to published game, with developer Chris Dupuis.
With Every Step Comes Annihilation
WizKids' Zev Shlasinger previews the latest Adventure System board game, featuring traps worthy of Acererak himself.
Tales from Candlekeep
BKOM Studios on transforming the Tomb of Annihilation board game into a digital adventure.
Dragon Retro
We revisit the archives to uncover past board games that once graced the pages of Dragon.
Neverwinter: Tomb of Annihilation
Lead designer Thomas Foss on the free-to-play MMORPG's most ambitious campaign module to date.
Subscribe to our newsletter!
Get Tabletop, RPG & Pop Culture news delivered directly to your inbox.
Travels in Chult 
Artist Jen Mei praises confident style icon Volo and explains the vision behind Neverwinter's Tomb of Annihilation travel posters.
Behind the Screen: Party Size Matters
Sam Weigelt explains how to handle large groups without stalling the action, or running out of snacks.
Best of the DMs Guild: The Haunt
Creator Phil Beckwith takes us deep inside a mysterious manor.
Maps of the Month
An indispensable resource for your travels into Chult.
Comic: Frost Giant's Fury Part 4
The latest issue of IDW's D&D comic sees the party on thin ice, opting for a longshot.
Stay tuned for more Tomb of Annihilation previews.