Tabletop Podcast Review: September 10th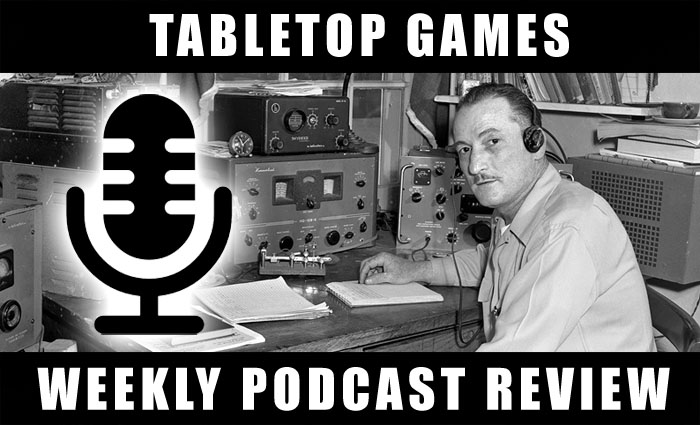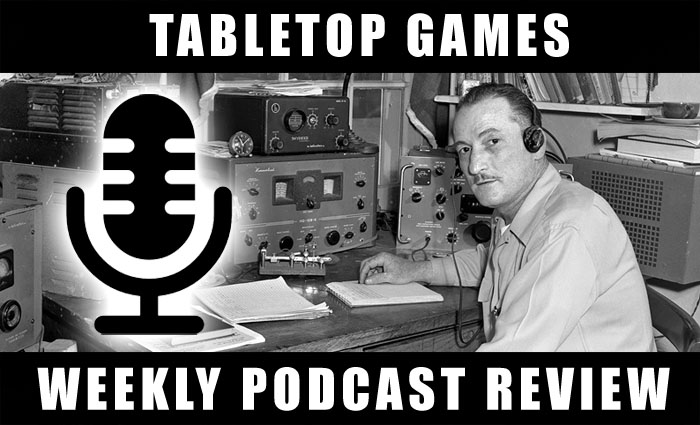 Adam here  for another week of tabletop podcast reviews! NOVA, more General's Handbook, tournaments, & more!
Hey all, Adam here, from TFG Radio, for this week's reviews! This week we see some NOVA wrap up, continued look at General's Handbook, and more. So, let's get on with the reviews!
Garagehammer Episode 176 – This episode is the second part of their review of the just released General's Handbook 2017. Clocking in at almost 4 hours, this is good for those long painting sessions. This episode they take a closer look at the matched play rules for the different orders. They go over the changes to the various abilities, relics, and wargear for each order. They then cover a lot the changes in points, and rules, for many of the units that you can use in the game. They talk about how these changes affect their use in an army, and the merits of that change. It is a very good episode for those that enjoy playing in match play event.
Allies of Convenience Season 2 Episode 8 – This episode they interview  NOVA Invitational and Open winner, Andrew Gonyo. They discuss his matches leading to his victory, along with a very brief discussion of the shortest finals in recent history, how his army works, and his opinions on the current state of the game. Nice recap of one of the largest tournaments in the country.
Combatphase Episode 211 – NOVA talk, plus and interview with GW author, Chris Wraight, about the book "Carrion Throne"
Age of Sigmar Daily – Nice source for daily Age of Sigmar talk.
Signals from the Frontline – Always a good listen for new and rumors on 40K and other miniature games in the industry.
Also Out This Week
Battle Brothers of the GCWA Reboot Episode 2 (40K)
Beermachine Episode 55 (Warmachine)
Black Sun 9/4/17 (AoS)
Chapter Tactics Episode 40 (40K)
Subscribe to our newsletter!
Get Tabletop, RPG & Pop Culture news delivered directly to your inbox.
Countercharge Episode 17 (Warmachine)
Crippled Systems Episode 210 (Warmachine)
Eye of Horus Episode 106 (30K)
Forge the Narrative Episode 205 (40K)
Inches and Cubes Episode 17 (Hobby)
Long War Episode 117 (40K)
Mayacast Episode 148 (Infinity)
Mob Rules Episode 58 (40K)
MoM Episode 325 (Warmachine)
Murder of Crows Episode 32 (Warmachine)
ngc40K Episode 32 (40K)
Radio Free Isstvan Episode 69 (30K)
Sons of Heresy Season 2 Episode 0 (30K)
As always, check out our blog, at TFG Radio, and give the podcast a listen. We talk 40K mainly but delve into other game systems. This week Adam and Salty John are joined by fellow LVO judge, Danny Ruiz. We talk about the latest lists making the rounds, review a couple of lists, and go over the announcements from NOVA!
Have a different opinion? Post in the comments below or email me at [email protected] and let me know!