Tabletop Podcast Review: September 3rd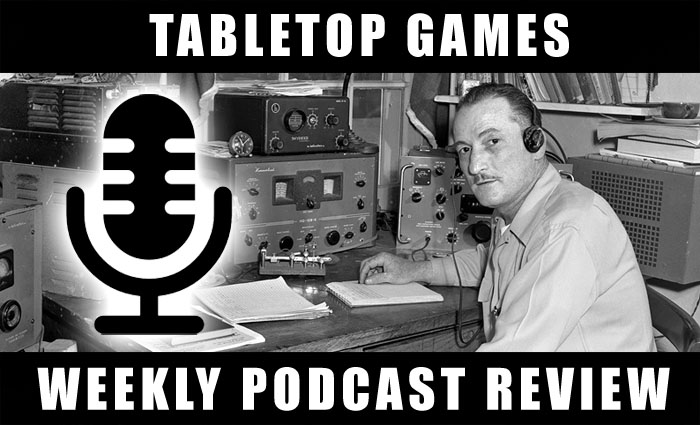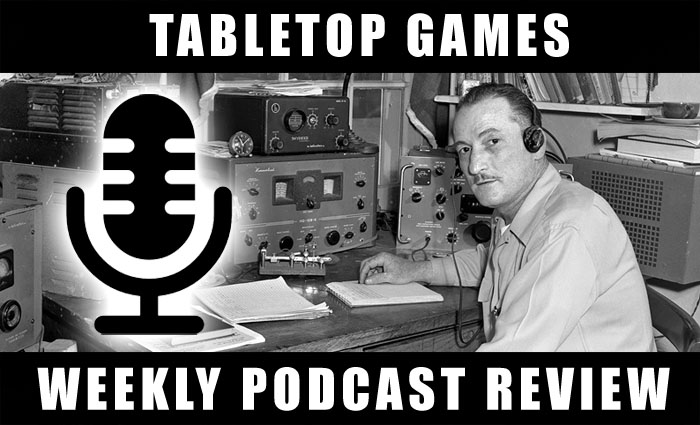 Adam here for another week of tabletop podcast reviews! How to choose an army, and interviews are the topics for this week!
Hey all, Adam here, from TFG Radio, for this week's reviews!  This week we see part 2 of what army to choose, a couple interviews, and more! So let's get on with the reviews!
Independent Characters Episode 160 – This episode is part 2 of there update to the eternal question, "What army should I play?" They go over the Xenos books, and Chaos. Again, they discuss the different merits and detriments of each army, and some of the reasons why you may want to play that particular army. Once again, it is a good episode for those looking to get into the game, but don't know where to start, or just want to expand their miniature collection with a new army. As a bonus, they also have an interview with author, John French.
Combined Arms Podcast Episode 5 – This episode they focus on an aspect of  miniature games, as opposed to a specific game, the activation mechanic. They talk about the different ways that the various miniature games conduct their "activation" of units within their game. A very interesting listen and very informative for those players that tend to play only one type of miniature game system.
Imperial Truth Episode 74 – Part 2 on their discussion of the "Life cycle of an army"
Combatphase Episode 210 – Interview with "Lucius the Faultless Blade" author, Ian St. Martin.
Signals from the Frontline – Programming change where they will now combine it with 9th Realm.
Also Out This Week.
Age of Darkness Episode 61  (30K)
Age of Sigmar Daily (AoS)
Allies of Convenience Season 2 Episode 7 (40K)
Battlehosts Episode 47 (40K)
Subscribe to our newsletter!
Get Tabletop, RPG & Pop Culture news delivered directly to your inbox.
Black Sun 8/28/17 (AoS)
Canhammer Episode 113 (AoS)
Chain Attack S2 Episode 63 (Warmachine)
Chasing the Dragonfather Episode 8 (Warmachine)
Combo Smite Episode 170 (Warmachine)
Facehammer Episode 44 (AoS)
Fire Team Core Episode 4 (Infinity)
Forge the Narrative Episode 204 (40K)
Fully Boosted Episode 53 (Warmachine)
Heroic Intervention Episode 53 (40K)
Inches and Cubes Episode 16 (Hobby)
Kessel Run Episode 61 (X-Wing)
Life After the Cover Save Episode 207 (40K)
Long War Episode 116 (40K)
Lost Aspect Episode 21 (Warmachine)
Mayacast Episode 147 (Infinity)
MoM Podcast Episode 303 (Warmachine)
Mynock Squadron Episode 83 (X-Wing)
Not a Real Faction Episode 1 (Warmachine)
Roll to Seize Episode 48 (40K)
Scuby & Wells Episode 28 (AoS)
Scuby & Wells Episode 29 (AoS)
Splintermind Episode 37 (40K/Dark Eldar)
TD60M Episode 87 (Warmachine)
As always, check out our blog, at TFG Radio, and give the podcast a listen. We talk 40K mainly but delve into other game systems. This week we talk Danny about the wargamescon list, hopes for the next codexes, and we go over a couple lists!
Have a different opinion? Post in the comments below or email me at [email protected] and let me know!