Talking Tactics: Can You Beat Astra Militarum? FTN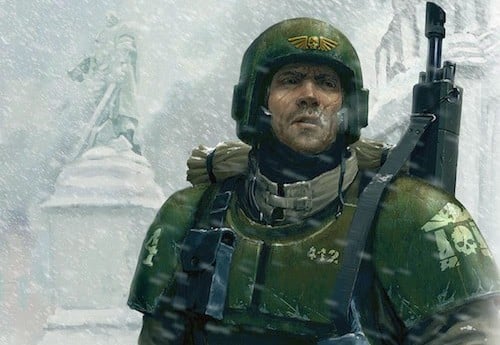 Have you beaten guard in this edition? You're going to have to.
The Imperial Guard are incredibly strong – so strong that we felt like we needed to dedicate an entire episode to them.
Hi Guys,
Andrew and Paul from Forge The Narrative both played guard at a local event last weekend.  The Guard threat is real.  The army has a ton of extremely efficient choices that are also able to pump out tons of damage.
Astra Militarum are blessed with a many efficient units but few compare to the Scout Sentinel and the Manticore.
The Sentinel comes in at 55 points with a las cannon.  We go into this pretty heavily in the show but the fact that it can pump out a single las cannon shot a turn, hitting on 4s (if you don't modify it) and then needing a 3 to wound most things you're shooting a las cannon at is not impressive.  Of course sometimes it will melt faces but most of the time it's going to give you very streaky results.   The 'power' of the sentinel comes from their pre game movement and their ability to foil your opponents first turn plays.  The sentinel is a rock star unit.  Having the las cannon is just a bonus and rockets this unit up to a must have choice.
The Manticore is dirt cheap points wise – this explains why you can't find them in webstores…  For a little over 130 points you get to rain hot death on your opponents. 2d6 str 10 shots with a neg 2 ap per shot. (updated, my bad)  Sure, unmodified you hit on 4s but it is so easy to buff these guys and with the amount of shots you get even hitting on 4s isn't a problem.
Subscribe to our newsletter!
Get Tabletop, RPG & Pop Culture news delivered directly to your inbox.
This is the type of unit that can take you by surprise.  Don't fall for it…  We talk about this on the show but putting pressure on the AM firebase is priority 1 and you HAVE to do it.  Don't get distracted by their chaff and other units that don't really do damage to you.  Take out their firebase and then mop up the rest.
We welcome The Table of Ultimate Gaming as a sponsor this week.  Please check out their KickStarter.  These guys are publishing constant updates and keeping their backers informed and in touch.
They have a KickStarter going on right now. It fully funded in the first 5 minutes. That really speaks to the quality and design of this table. Please check out the pics below and their KickStarter page!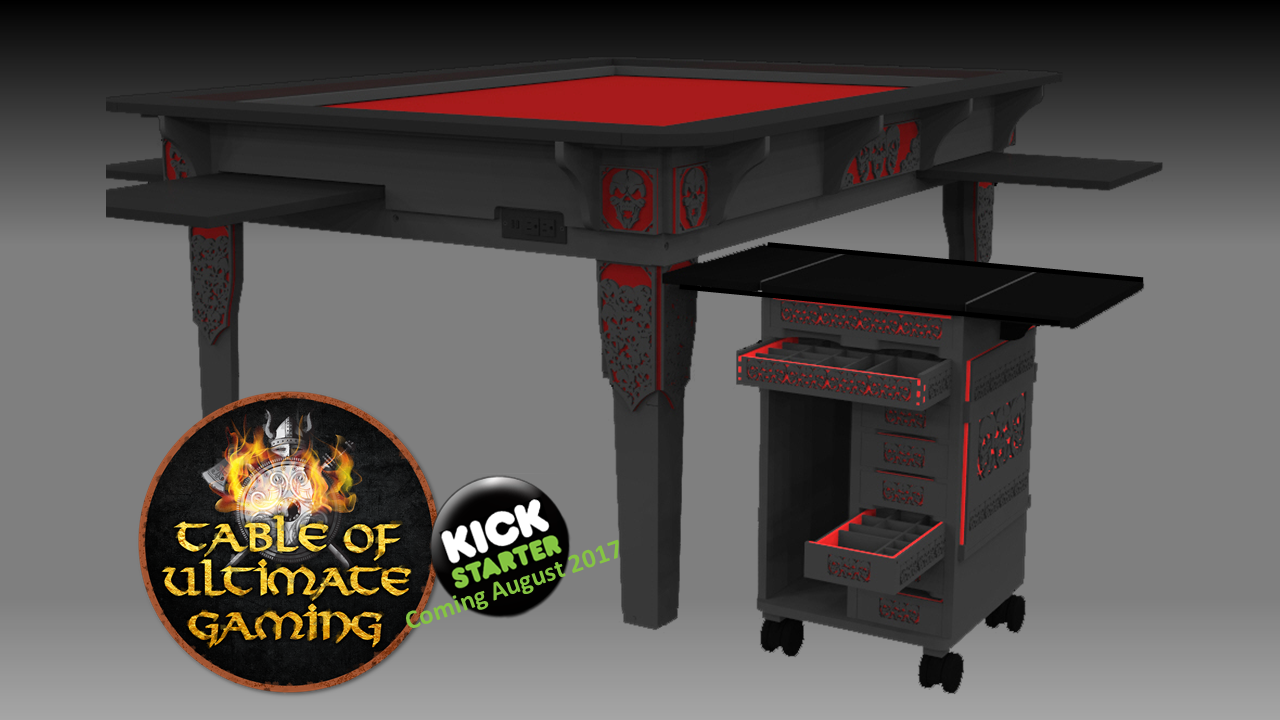 The Finishing Moves segment is sponsored by Frontline Gaming. Their new mats are now hot off the presses and getting ready to be shipped. Please check them out, even if you already have a game mat. Their new styles are very impressive. If you haven't already get your tickets NOW for the mega Las Vegas Open.
This Finishing Moves segment is about the finish on your models…  How you can, and sometimes should, paint over sealer.  This technique is good for all sorts of effects.
FTN mostly focuses on Warhammer 40k, but again you will see in the first few episodes we take a severe deep dive into nerdom. These have been a blast to record and I hope they help pass the time for you.

Credits:
Paul Murphy – Host
@warmaster_tpm
Panelist:
Justin Troop – troopsmash
Christopher Morgan – captain morgan
Adam Abramowicz – Beyond the Brush Studios
Andrew Whittaker