Unboxing: Warhammer Underworlds: Shadespire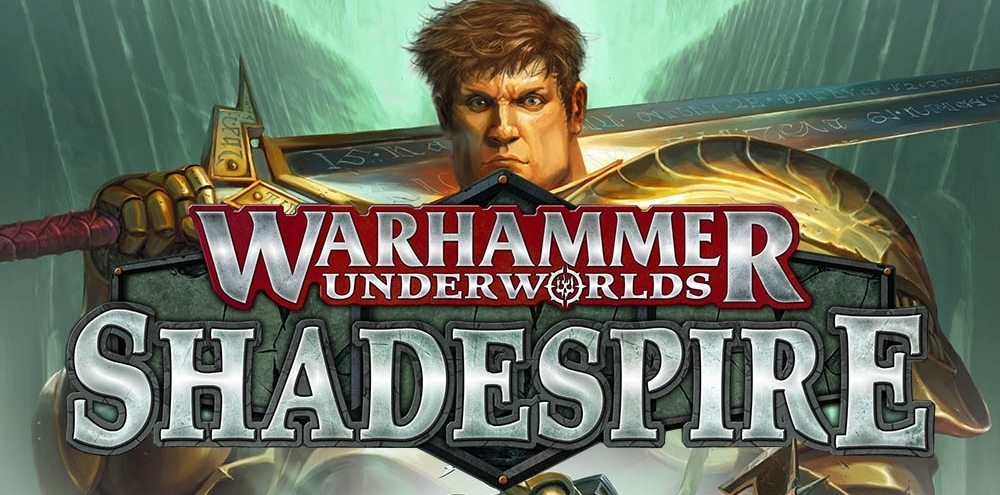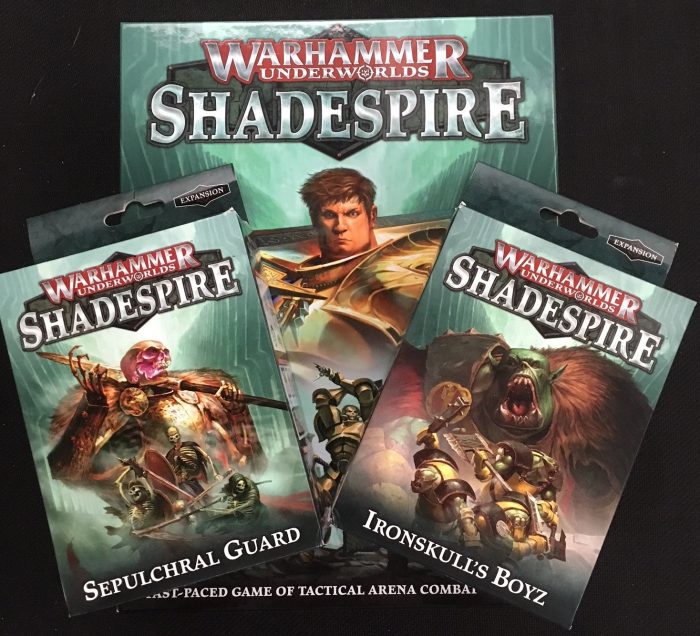 We've got our hands on the Shadespire box and the two additional Warbands – join us as we take a dive into the Cursed City!
Shadespire is a new "fast-paced game of tactical arena combat" from Games Workshop. In the game, players field their skirmish-sized Warbands against each other in hopes of attaining more glory than the other player(s) by the end of the game. We've got a copy and we've cracked it open to take a look at all the contents:
That's not all we have either – we also got our hands on two of the announced expansion Warbands as well:
All of the models are up-to-snuff in terms of the quality you'd expect from GW. What was interesting is that they all come in Colored Plastic vs the standard Grey Plastic we've seen for many years. Now, maybe this was an attempt to appeal to those folks out there that don't want to paint their models and just want to play. Hey, I'll take the colored plastic vs the bare grey plastic on the tabletop any day! Also, other than the fact that it's a different color, it's the same hardness/quality. It's probably just dyed – and that's a good thing!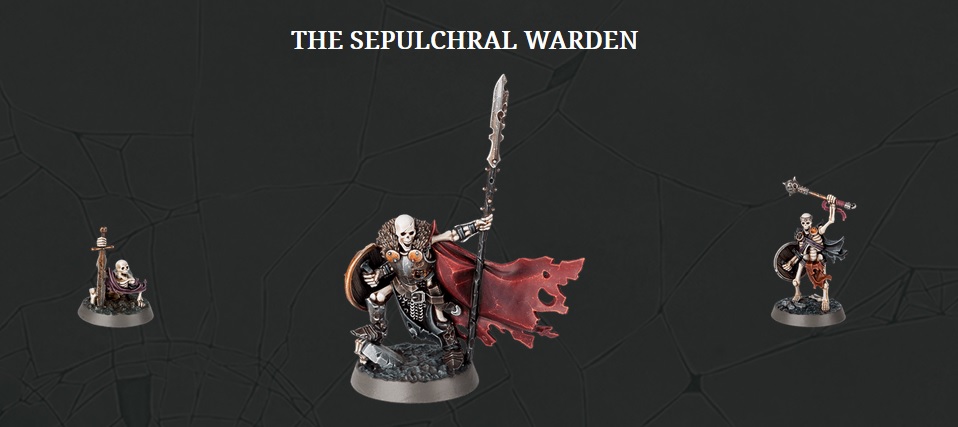 Also included in each pack were the decks/cards needed to field the respective warband. One thing I didn't realize is that you CAN play multiplayer games of Shadespire as well. Now that we have 4 warbands…well, let's just say we've got some plans for this week on our Twitch Channel!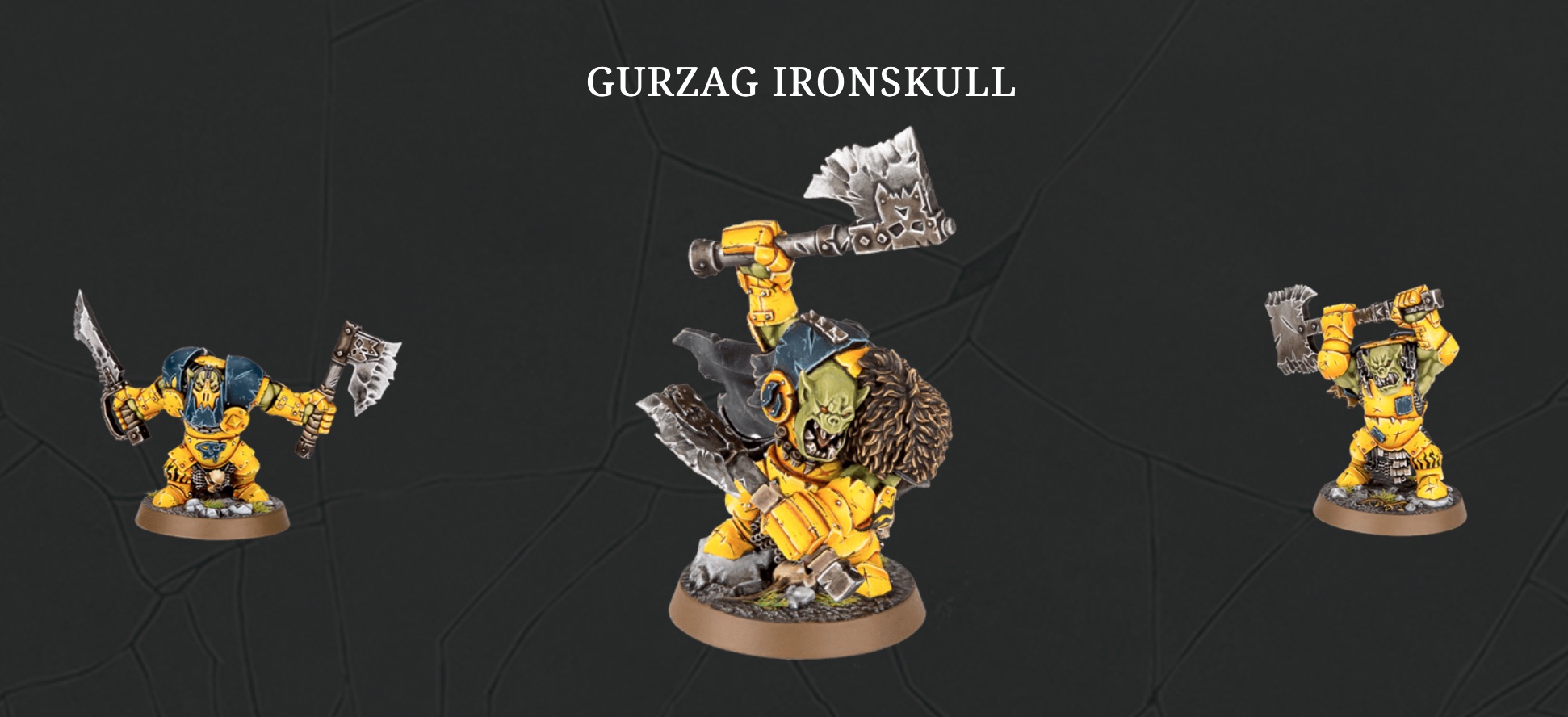 Subscribe to our newsletter!
Get Tabletop, RPG & Pop Culture news delivered directly to your inbox.
Speaking of Twitch, we did get in some games of Shadespire which you can view right HERE. So if you're curious, go check it out – it's a really solid, fast-pace game! Shadespire is coming soon from Games Workshop!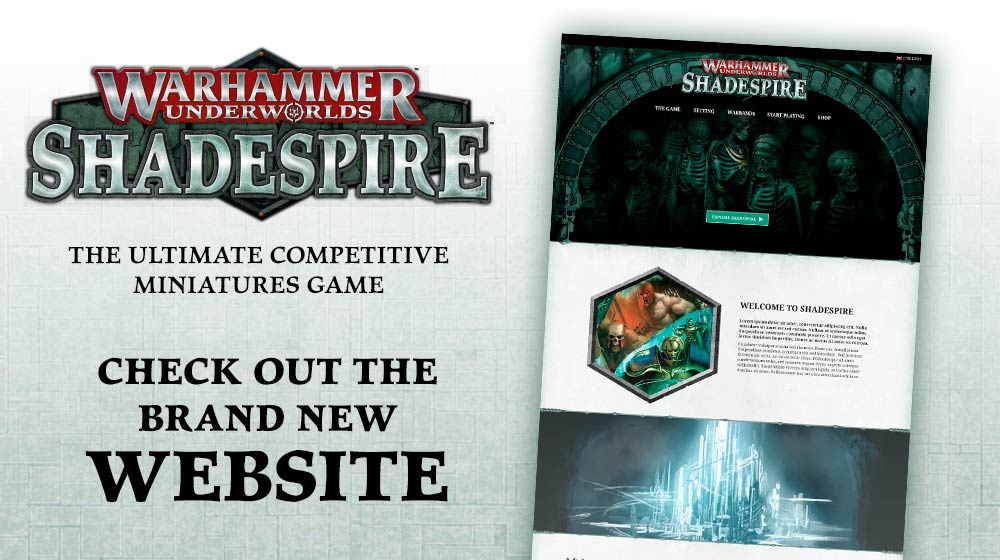 For more details go visit the new Shadespire Website