Kromlech: New "Sons of Thor" Doors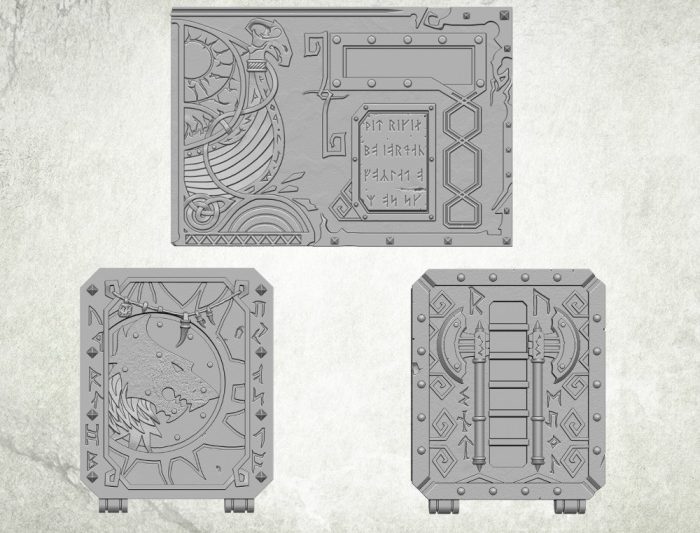 Kromlech has a new set of "Sons of Odin" upgrade doors for all your vehicle accessory needs!

Are you looking to spice up your space vikings? Check out these new doors from Kromlech!
via Kromlech
Today we have a new product for our Sons of Thor
This set contains three resin pieces (two different doors and front plate) for use with futuristic vehicles or buildings.
For Odin! For Thor! For Valhalla!!!