Kromlech's Orc Doc Biker REVVS It Up

Kromlech's got a Orky Doc Biker you need to see.
This multi part resin set contains one Orc Chirurgeon on a bike with accompanying Goblin Nurses in a sidecar. Resin scenic base included. Designed to fit 28mm heroic scale wargames.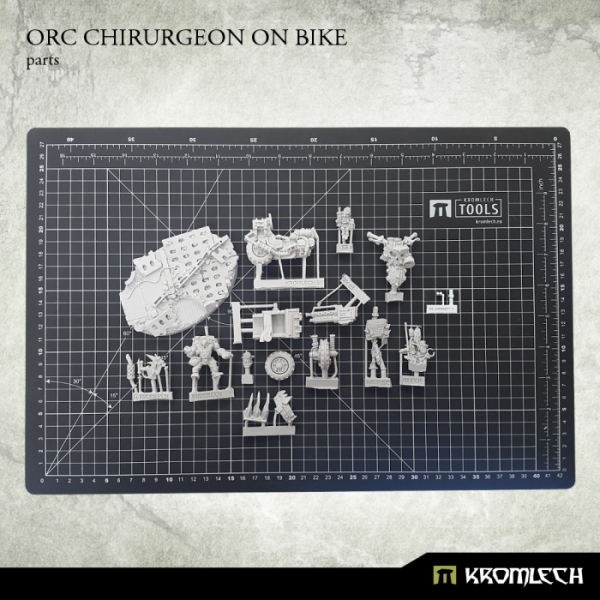 It is a big set [ mounted on 105mm oval base ], highly detailed and full of character [ check out all those Goblin Nurses in a sidecar ? ] . A true centerpiece model for your Orc army.
~Who's picking this one up?