NeverQuest: Peren's Eleven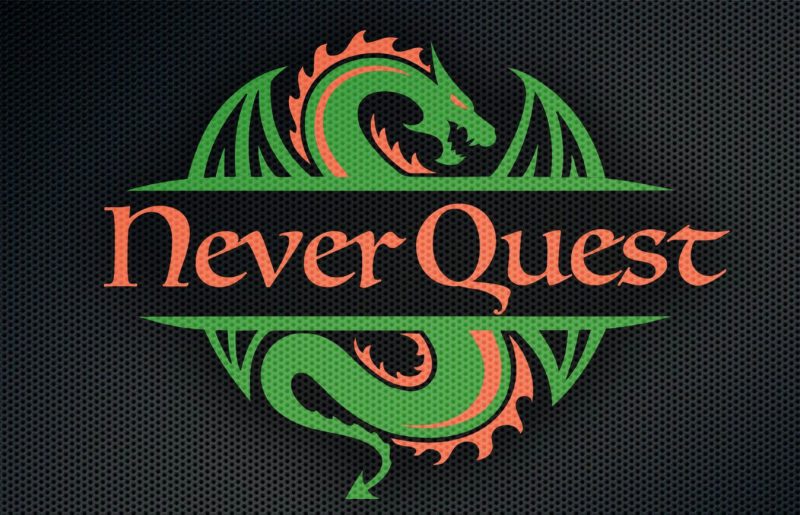 The gang pulls off a heist, fight some undead, and have an explosive finale as we come to the end of Act 1.
Never Quest is BoLS' weekly celebration of the fact that Carmen Sandiego has yet to steal our production offices, despite them technically having been declared as an historic landmark thanks to some pretty slick wheeling and dealing at city hall. We're also technically a wildlife refuge, a diplomatic embassy for an as-yet-unspecified micronation, and an ISP thanks to all of those AOL CD-ROMs we held onto.
So each week we celebrate life and all its associated fine print and loopholes by playing the only game that teaches you how to master any set of rules you encounter: Dungeons and Dragons. Join our batch of agile, scalable heroes, who can fit your questing and enterprise s-a-s needs, as they do their best to NeverQuest.
This week, our heroes fight in a tournament, visit another plane, cause a magical accident, and witness firsthand the power of learning. Also, a vault full of gold gets vaporized. Be sure and tune in to find out exactly what went wrong and whose fault it all was.
Or join us live every Monday at 5:30pm CST as we stream the campaign on Twitch. We're always glad to have people in the audience. New to NeverQuest? Here's a handy rundown for you:
Our heroes are:
Barnabus Annabelle Goodfellow Hawthorne Merriweather Jr., etc. aka Bags. – A Goliath Wizard raised by Gnomes, currently a pit fighting champion known as 'The Gravedigger.'
Ravener Scheppen – A Gnome Ranger (presumably also raised by gnomes) who has befriended a "flying squirrel" that is almost certainly a griffon.
Alamar Vel Crow – A Half-Elf Warlock who traded his soul in order to be really good at card tricks, currently possesses a magical artifact of immense power.
Subscribe to our newsletter!
Get Tabletop, RPG & Pop Culture news delivered directly to your inbox.
Peren Greycastle – A Half-Elf Bard who is a pacifist, but incredibly skilled at looking out for Peren Greycastle.